Several members of the Ladi gang kidnapped three tribesmen of the Dhori tribe and murdered two of them seeking revenge on the killing of their accomplice by law-enforcement agencies (LEAs). Prime Minister Imran Khan on Wednesday ordered a cleanup operation against Ladi gang members after a video of three kidnapped people went viral on social media.
A group of Ladi gangsters kidnapped three tribesmen Ramzan, Khairo, and Khadim who had facilitated law-enforcement agencies in the killing of their accomplice Haroon Ladi. Khairo was murdered, and Ramzan's nose and arms were cut by the gangsters who later died from his injuries. Meanwhile, this incident occurred in the territory of the border military police (cement factory area).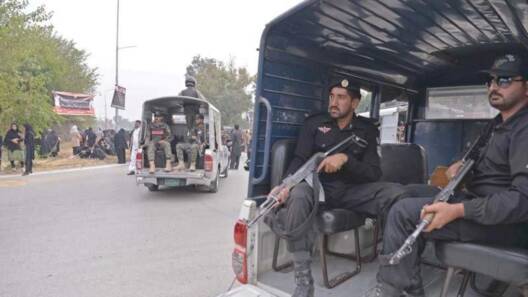 They filmed the brutality and the video went viral. Khadim has yet to be located. Police on Wednesday registered a first information report (FIR) against the gang. Over kidnapping three tribesmen of the Dhori tribe and killing two of them in Dera Ghazi Khan.
According to police, the case nominated the Ladi gang's head Khuda Baksh Ladi among 14 people. Moreover, the FIR included clauses of terrorism, kidnapping, and others.
Usman Buzdar takes notice
Punjab Chief Minister Usman Buzdar also took notice of the brutal murders. Moreover, he summoned a report from IGP Punjab. Buzdar directed police to immediately arrest the culprits involved in the brutal killing of two citizens.
PM vows to bring DG Khan dacoits to justice
PM Khan on Wednesday vowed to bring to justice dacoits in Dera Ghazi Khan after the video went viral on social media. Addressing a launch ceremony in Layyah of the Insaf Sehat Sahulat Card, he said he was saddened to see poor people being killed in this barbaric manner.
He said the rangers have been given instructions to bring the perpetrators to book and provide all possible assistance to the police. "Now these dacoits will not be spared," he promised. "No one will be allowed to pester area residents any longer." He further added that if needed a police check post will be established in the area.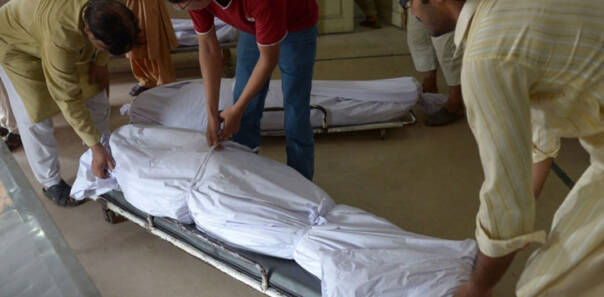 Furthermore, sources add that the gang indulged in heinous crimes. These include kidnapping for ransom, extortion, robberies, and dacoities in tribal and settled areas of DG Khan.
Meanwhile, police picked up the 25-year-old student from his hostel in Jamshoro on February 10. They shot him dead in an alleged police encounter in the Sukkur district. Moreover, in 2020, the Anti-Terrorist Squad (ATS) personnel in Islamabad shot dead a 21-year-old boy. 
Story Courtesy: Dawn
What do you think of this story? Let us know in the comments section below.