Anything is possible in Pakistan! We have had a fair share of weirdest yet hilarious moments owing to the craziest things we only get to see in our beloved country. While all of us eagerly waited for the clock to strike 12 and usher in the new year, a guy in Peshawar decided to enter the new year wearing a mask and pulling off a prank.
In a rather hysterically remarkable incident, a man from Peshawar masked up on New Year's Eve 2021. However, he ended up having to pay the price for wearing a mask.
What's wrong you ask? Well, the mask, in itself, was not a protective covering but a costume mask to venture out to scare off people on the streets. A wolf mask, in particular. Yup!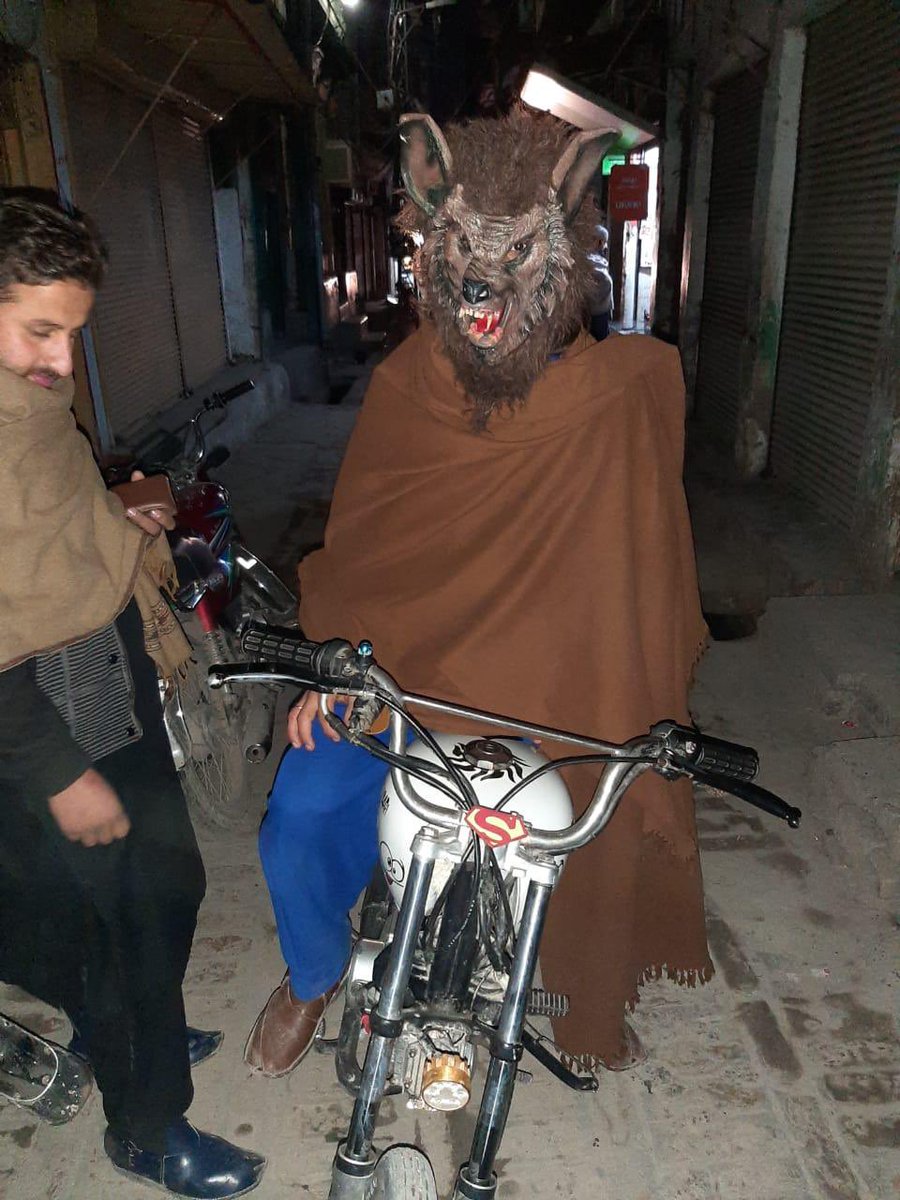 The man in question was covered in a wolf mask when he planned to "prank" people following which he was detained by the authorities. In addition to this, he was reportedly spotted making roaring noises in front of passersby while riding his motorcycle.
As it appears, the police have arrested the man for wearing a wolf mask and scaring women and children on New Year's Eve. The police have identified the 'wolfman' as Asad Khan.
Reportedly, an FIR will be filed against him along with launching an investigation. A picture of the police arresting the man wearing a wolf mask went viral on social media.
The man, donning the mask, can be seen handcuffed along with the cops in the frame, posing for the photograph.
Check it out!
Meanwhile, the photo went viral on social media, prompting social media users to say that if the intent of the costume was to scare off people off then why did the police take pictures of the accused in the same costume.
Can you guess what reason the man gave for wearing the wolf mask? Well, he was protecting himself from the coronavirus. So, did the police arrest him for wearing the mask in line with the government's COVID-19 SOPs? LOL!
While many social media users 'lauded' the wolfman albeit sarcastically for being 'responsible' for at least wearing a mask, others did not miss the to bash policemen.
Twittersphere was left in splits
Where is the lie here?
HAHAHA!
'Free the wolf boy'
Well, it is quite an absurd reason to make an arrest, don't you think? Such crazy things only happen in Pakistan. Poor guy was only trying to celebrate New Year's Eve.
Will the 'wolfman' be freed? Stay tuned, we will update you for sure.
What do you think of this story? Let us know in the comments section below.