Jemima Goldsmith, the former wife of PTI Chairman Imran Khan, on Wednesday shared a clip of PML-N supporters performing vulgar dance moves outside her mother's house in Surrey.
Supporters of the PML-N and the PTI faced off outside the residence of PML-N supremo Nawaz Sharif in London on Sunday, as one group celebrated and the other protested the ouster of PTI chairman Imran Khan from the premiership.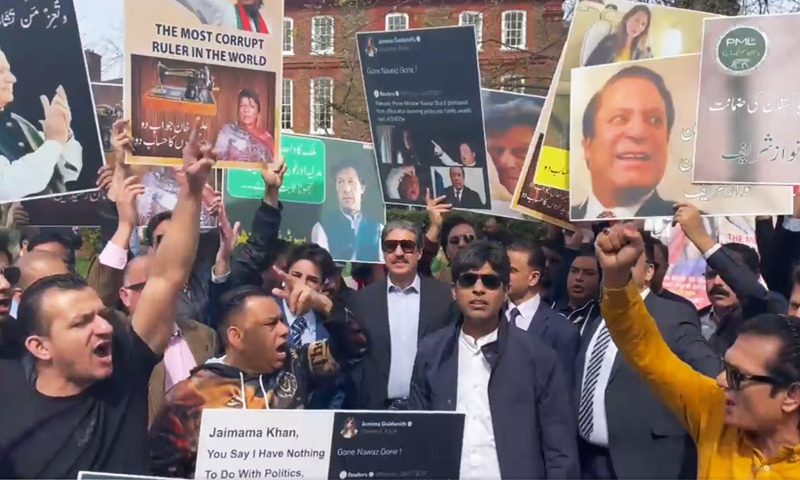 Footage shared on social media showed a throng of PML-N supporters waving flags, holding banners and placards, and chanting slogans in favor of their party supremo Nawaz Sharif and against Khan outside Jemima Goldsmith's house. Police contingents deployed outside Jemima's home were also seen in the footage.
"Let's play charades- what is this protestor on the right outside my mother's house miming after threatening to enter my bedroom? Keeping it classy, as always, PML-N," she wrote on her official handle.
Meanwhile, a clip showing British police officials having biryani on duty also surfaced. PML-N distributed the famous Pakistani dish among the protesters who protested outside Goldsmith's residence.
'Is this legal?'
A group of men also reportedly threatened to break into the bedrooms of the former prime minister's wife. Resharing a video of the same, Goldsmith tagged the British police and asked if such threats were legal.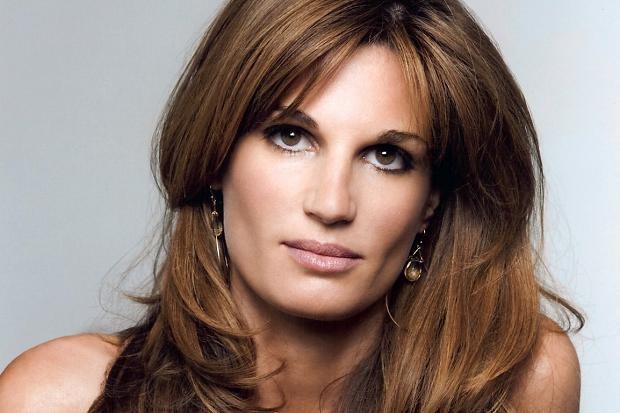 "This is a video of hundreds of men protesting for hours outside my 88 yr old mother's house in Surrey yesterday," she wrote. "The man with the tannoy is threatening – "If Jemima and her children don't come down here, then we will enter her bedroom."
Given that Goldsmith has no involvement in Pakistani politics, what the PML-N supporter did was downright insanity and shameful, not to mention their threat to enter her bedroom. They only keep stooping lower and lower.
Goldsmith earlier clapped back at PML-N after the party announced it would stage a protest outside her London residence in the aftermath of the PTI government's ouster. PML-N leader Abid Sher Ali had on Thursday first announced that a protest would be held outside Jemima's London home. He had also shared an image bearing her full address and used derogatory language against Khan.
"Protests outside my house, targeting my children, anti-Semitic abuse on social media… It's almost like I'm back in 90s Lahore," Goldsmith said in response to Ali. Meanwhile, the PML-N leader held the former prime minister responsible for the protest.
Despite the many feathers she adorned in her cap, Goldsmith is mostly remembered for her former relationship with Khan. The British screenwriter was earlier left in fits over Pakistan's obsession with her and Khan.
Read More: Jemima Goldsmith's Upcoming Movie May Be Based On Her Relationship With PM Imran Khan
What do you think of this story? Let us know in the comments section below.