The JIT verdict has taken the entire country by storm, especially the PML-N supporters. With former prime minister Mian Nawaz Sharif overthrown, PML-N supporters cannot control their hatred for Imran Khan and his party PTI. Imran Khan, in my conferences, announced how he will make sure that Nawaz Sharif and Co. are held accountable for their money embezzlement and money laundering activities.
Safe to say, while the battle was between PML-N and PTI, the followers of the parties have no chill and continue mocking the hell out of each other.
A number of PML-N supporters believe that the verdict was bias and a propaganda against Nawaz Sharif. Among this lies a supporter who called Kamran Rasheed a 'Yahoodi JIT wala' and accused him of taking money from Imran Khan. This is not the shocking part though – the supporter used the picture of Liverpool Football Club Manager Jurgen Klopp image while protesting.
Here's the Post
Surprisingly though, there was no Kamran Rasheed in the JIT panel. Probably the supporter confused him with Brigadier Kamran Khurshid, the representative of Military Intelligence in JIT.
The Comments Under this Post are Priceless!
They Believe Him! <3

Yep, They Do!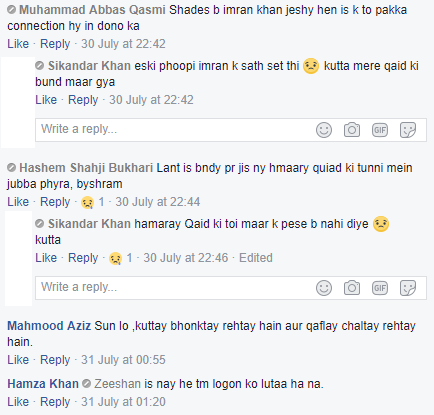 Someone Tried to Reveal the Truth in their Own Manner Though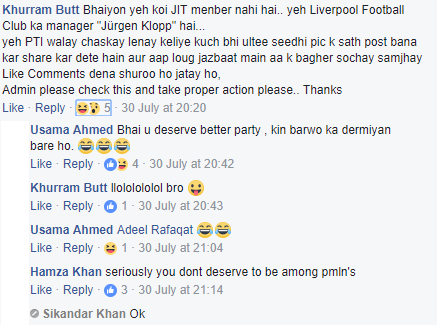 The replies under this post could state that the initial post might have been a sarcastic one but its hard to tell, given how seriously took him at first.
[adinserter block="3″
The post is going viral on social media and people cannot believe their eyes. One cannot really tell if this was a sarcastic post or PMLN supporters actually feel this way.
In anyway though, one will surely have a good laugh after reading the post!