There has been history in the political world where audio leaks and video scandals became a major part to demolish the opposition. In the past couple of years, this dirty tactic has revived and happening in various countries.
Recently in Pakistan, PM Shehbaz Sharif's latest audio got leaked and went viral all over social media. In a controversial audio leak that featured PM Shehbaz Sharif talking about PML-N Vice President Maryam Nawaz's son-in-law.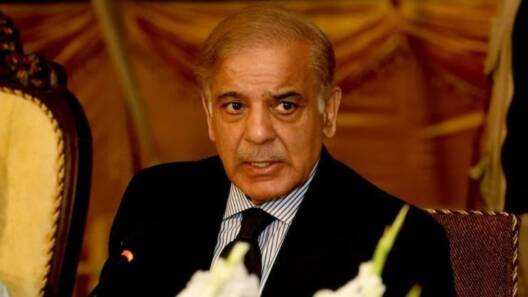 What's the main agenda of the conversation? The whole conversation revolves around Maryam asking for a power plant from India to be imported for her son-in-law.
Shehbaz Sharif's audio got leaked
Shehbaz Sharif had a conversation with an unknown person over a phone, in which he stated "He is our son-in-law, inform him about the issues in importing a plant from India," PM Shahbaz allegedly said, while speaking to an unidentified man on the call.
The other person on the other hand clearly gave a brief to PM Shehbaz Sharif that if he takes the decision then what will be the consequences in response, Shehbaz Sharif asked him to convey all reservations to Maryam's son-in-law and that he will personally meet him after his return from Turkey.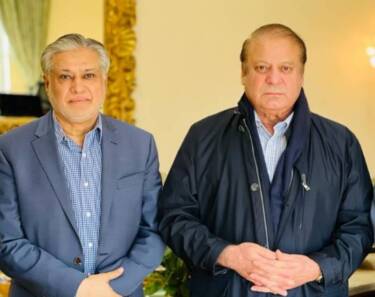 In response, the other person gave him an idea to get the work done from former finance minister Ishaq Dar, to which the prime minister allegedly agrees.
Earlier this year, an audiotape of Maryam Nawaz and Parvez Rasheed emerged, and PML-N came under the fire
Audio on sale
The cherry on the top, right after the audio got leaked, it also went on for sale and sold out for about 18 Bitcoins on Dark Web. The whole conversational data holds up about 8GB of data of up to 100 hours, between the prime minister and members of his administration have apparently been leaked and put up on sale on the Dark Web.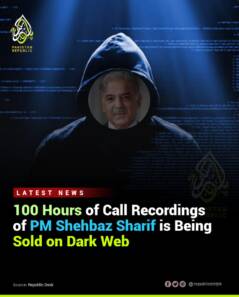 It was priced at 18 Bitcoins, a digital currency, which at its Sunday afternoon trading rate translated into over $3.4 million. This could be the biggest breach in Pakistan's history.
According to an analysis by an open-source intelligence (OSINT) account, the seller has no prior history on the forum. "It looks like he created this account just to post about these leaks," OSINT Insider tweeted, "It's important to understand that these are not leaked audio calls.
These are recorded conversations in PM Office. More than the content of the audios, it is important to know how these convos got recorded. If these audios are legit, this is a massive security lapse.."
Another Twitter user wrote: "A security breach in the highest office of Pakistan where most sensitive discussions take place. The world is going to laugh at us."
"This is what happens when the whole state apparatus & agencies are busy in harassing a political party's supporters instead of doing their jobs", the user added.
That's true, we all have to be safe as Dark Web is watching your every move and you must know how to stay protected.
What do you think of the story? Tell us in the comments section below.