Prime Minister Shehbaz Sharif said on Friday that Imran Khan had "set a trap" by decreasing the price of petroleum products after thinking a no-confidence vote against him had the potential to succeed.
"Last night, the government increased the prices of petroleum products with a heavy heart," Shehbaz said while addressing a ceremony regarding the inauguration of Gwadar East Bay Expressway.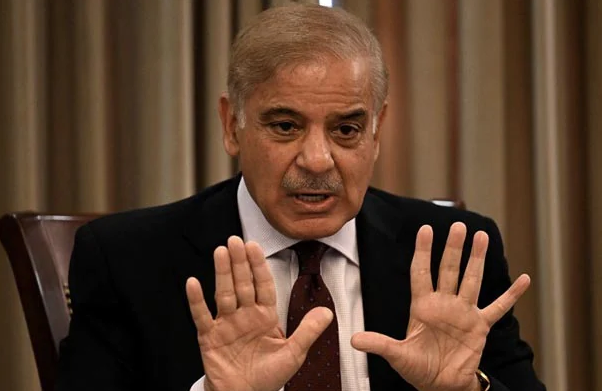 He lashed out at the former government for only providing relief to the people after realizing the no-confidence vote would succeed. "They never provided subsidies on wheat and sugar, prices of which affect poor people the most," he added.
Shehbaz said that his government tried to manage the petrol price initially. However, he admitted that the government was in no position to continue the subsidies on petroleum products.
"We have very limited gas reserves and most of them are depleting… we are 98 percent dependent [from outside] to meet our energy needs," he said while giving reasons for the price hike. He added that the government was forced to take the drastic measure as it had no other option.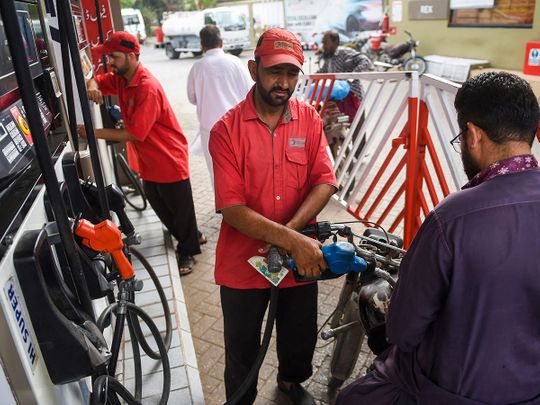 The premier said that the government provided Rs2,000 relief to 80 million people. "This money can be used for any purpose i.e. to purchase petrol, wheat, etc. We have not limited it to any one commodity," he added.
Affirming that the government will take the lead and implement austerity measures to reduce the effects of inflation, Shehbaz urged the elites to assist the poor. "I have called a meeting tomorrow. The austerity measures will be implemented on all government officials and it starts with me," he added.
Here is the live broadcast:
He said that as a nation, we have to take these drastic steps so that Pakistan can be put back on track for prosperity and progress.
The statement comes after Finance Minister Miftah Ismail announced the federal government's decision to further increase the petrol prices on Thursday. Only a week after the last hike, the prices have climbed to Rs209.86 per liter for petrol and Rs204.15 per liter for diesel. The government increased the prices of petroleum products by Rs30 per liter on Thursday.
Addressing a press conference in Islamabad, the finance minister said that Shehbaz has approved hiking the rates of petrol, diesel, and light diesel by Rs30 per liter. However, the price of kerosene oil has increased by Rs26.38 per liter.
Citizens were quick to use humor and make memes to cope with the increase in petrol prices yet again. The economic struggles of Pakistan in recent times are not hidden. Everyone is currently in sheer worrisome as inflation takes over the basic income of an average citizen.
What do you think of this story? Let us know in the comments section below.