Coal miners from the Hazara community were laid to rest at Quetta's Hazara Town cemetery on Saturday as PM is on his way to Quetta. Militants had killed them brutally on January 3. The development happened after the deadlock between the government and protestors came to an end.
Earlier, their funeral prayers were offered on Saturday. Allama Raja Nasir Abbas led the prayers in Quetta's Hazara Town with some 5,000 people, said a Dawn report.
Federal Maritime Minister Ali Zaidi, Special Assistant to the PM Zulfi Bukhari, National Assembly Deputy Speaker Qasim Suri, and Provincial Home Minister Mir Zia Langu were present. Meanwhile, other provincial ministers and civil society leaders also attended the funeral prayers.
PM's visit – A matter of "security concern" or "ego"?
Prime Minister Imran Khan's "blackmailing" remarks shocked every segment of Pakistan on Friday. People took PM's statements as insensitive and irresponsible.
PM on Friday appealed to the Hazara community to bury those killed in Mach attack and called on them refraining to "blackmail the PM".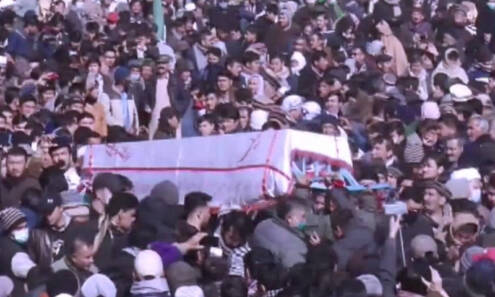 "We have accepted all of their demands. [But] one of their demands is that the dead will be buried when the premier visits. I have sent them a message that when all of your demands have been accepted […] you don't blackmail the prime minister of any country like this."
As per Dawn, PM aides and cabinet members revealed that he wanted to rush to Quetta soon after the attack. However, they told PM to wait till the situation gets normal
They claimed that the "blackmailing" remarks had some reasons in the background. The government believed Hazaras had not demanded PM's visit to Quetta. They suspected Majlis Wahdat-i-Muslimeen (MWM) and the opposition fanned the fire to get political benefits.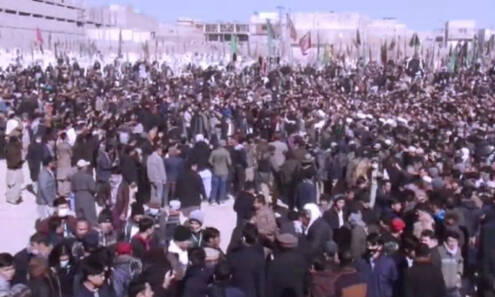 Islamic State claimed responsibility for an attack on Sunday that kills and martyred 11 coal miners from Pakistan's minority Shia Hazaras in Balochistan.
Taliban, IS and other militant groups have frequently targeted Hazaraz in both Pakistan and Afghanistan. In 2013, three bombings killed more than 200 people in Hazara neighborhoods in Quetta.
What do you think of this story? Let us know in the comments section below.