There was a time when Prime Minister Imran Khan used to consider Sheikh Rashid as an incompetent politician. And, this is 2020, when he appoints Rashid as his interior minister. Probably this is the reason 'Sheikh Rasheed' was a top trend on Twitter in Pakistan.
Continuing this reshuffling trend, PM appointed Hafeez Shaikh as the federal minister for finance. On the other hand, Rashid gets the interior ministry portfolio in yet another cabinet shakeup.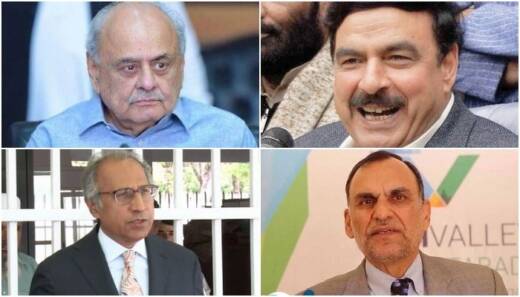 The previous portfolio of Sheikh Rashid was Minister for Railways. Senator Azam Swati, whose portfolio has been given to Retired Brig Ijaz Ahmed, will replace Sheikh Rashid as the railways minister. Brig Shah is now the minister for narcotics control. He earlier held the interior ministry portfolio.
All the appointments were confirmed by PTI's Senator Faisal Javed, who is a close aide of PM Imran Khan.
Netizens troll PM for his love & hate relation with Rashid
PM Imran is now being trolled on social media for again reshuffling the cabinet. In particular, netizens are mocking him for appointing Sheikh Rashid as the interior minister.
Meanwhile, Hafeez Shaikh, who was serving as PM's aide on finance, is inducted into the cabinet as a Minister for finance. Shaikh is not a member of parliament. However, under Article 91(9) of the Constitution, the PM can appoint an unelected individual as a minister for six months. Earlier in the day, Shaikh took an oath from President Arif Alvi as finance minister.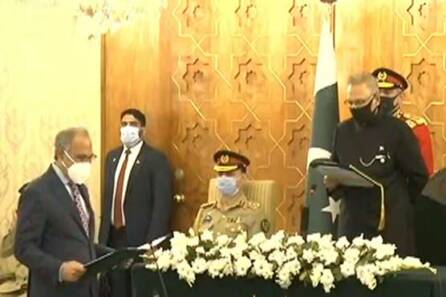 It is essential to note that this is the fourth federal cabinet shakeup in less than three years of the PTI government.
The reshuffle comes days after the Islamabad High Court ruled that unelected advisers and special assistants could not head government's committees. As a result, they had subsequently set aside the notification of the Cabinet Committee on Privatisation, led by Hafeez.
What do you think of this story? Let us know in the comments section below!