PM Imran Khan has termed the alleged abduction of Sindh Police IG Mushtaq Mahar to get Pakistan Muslim League-Nawaz (PML-N) leader Capt (retd) Safdar arrested a "comedy".
"I believe it is a comedy. When I think about that, I laugh. What is happening? It is unfortunate that all the enemies of Pakistan, including India and Israel, are with them," said PM while referring to the same incident during a TV interview calling the IG Sindh abduction a comedy.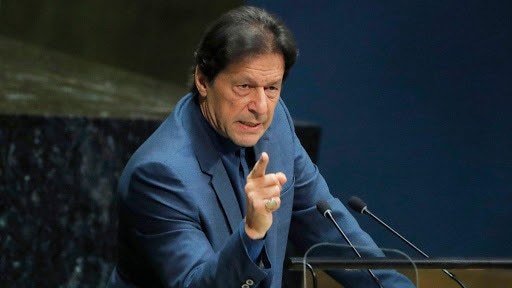 The premier also blamed Pakistani media houses for creating hype over the incident. He said, "Kidnapping was a non-issue, yet media houses were creating hype."
PM Imran also clarified that he would not spare anyone who looted the country for all these years.
CCTV footage of Safdar's arrest
Meanwhile, the drama surrounding Safdar unfolded early this week, hours after the PDM's successful rally in Karachi. The police took him into custody from a hotel in Karachi. He and PML-N Vice-President Maryam Nawaz were staying there.
Allegedly, the police broke open the door of the couple's room. A CCTV footage of Safdar's arrest has surfaced on the Internet and has gone viral showing cops breaking into his hotel room.
Reportedly, the arrest came after an FIR was filed against him, Maryam, and 200 of their supporters for violating the sanctity of the Mazar-e-Quaid.
According to the complaint, Safdar trespassed into the restricted area surrounding Quaid's grave. There, he also began raising political slogans.
Meanwhile, Army Chief General Qamar Javed Bajwa has already taken notice of the incident. He has asked the Karachi Corps Commander to "immediately inquire into the circumstances to determine the facts and report back as soon as possible".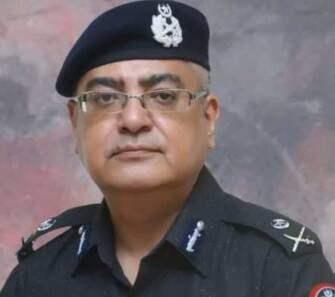 ISPR's statement comes after PPP Chairperson Bilawal Bhutto-Zardari called on "institutions" to investigate the matter around Safdar's arrest.
Bilawal said top officers of Sindh Police wondered "who were the people who surrounded" the Sindh police chief's house on Monday. He said they took him to an unspecified location before Safdar was arrested.
He demanded to know the identities of "the two people who went inside the IG's house". They allegedly took the police chief at around 4am.
What do you think of this story? Let us know in the comments section below.