It's Pakistan's Arshad Nadeem versus India's Neeraj Chopra to win the Gold Medal in the men's javelin final at the 2020 Olympics today. All eyes are on Nadeem! With both Nadeem and Chopra hailing from rival nations, the javelin competition has sparked a lot of interest among fans.
The two athletes eased their way through the qualifying round on August 4. Both of them threw over 83,50 meters, which was a major qualification requirement for reaching the final.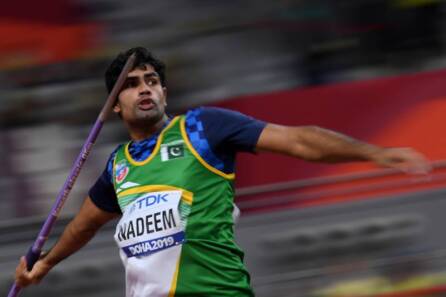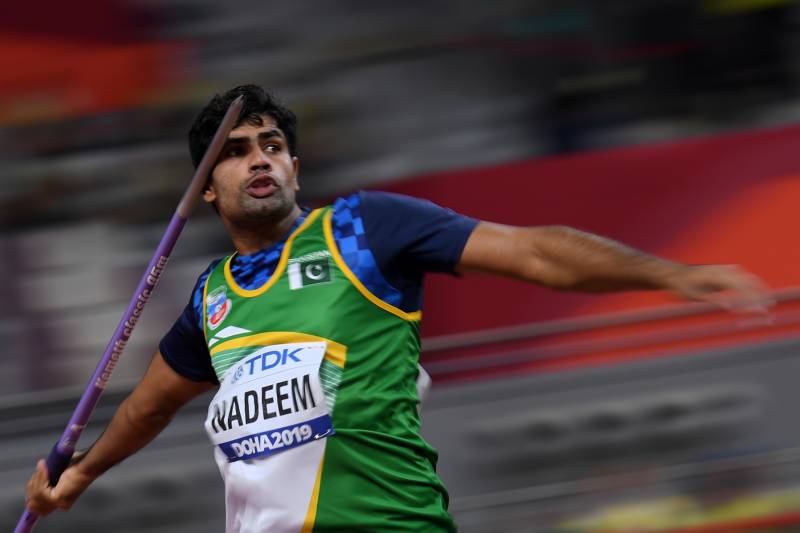 Prime Minister Imran Khan said he was also praying and hoping for Nadeem's win today. Taking to Twitter, the PM office's account wrote: "We pray for #ArshadNadeem's podium finish in the finals of the Men's Javelins Throw."
"With the nation's prayers and your hard work, victory awaits you, Insha'Allah. Way to go, champ!"
Arshad Nadeem's medal pursuit in javelin throw final begins
The men's javelin throw final at Tokyo Olympics featuring Nadeem is currently underway. Nadeem's first throw landed at a distance of 82.40 – well below his personal best of 86.38m. However, it was his opening throw and it is common for throwers to work their way up to bigger distances.
India's Neeraj Chopra is currently in lead with a throw of 87.03 meters, whereas Nadeem is sixth on the list. Nadeem is one of 12 throwers hoping to capture Olympic gold and perpetual glory for their countries.
Meanwhile, scenes outside Nadeem's home in Mian Chunnu are vibrant and colorful. His mother is also eagerly praying for her son's win today.
No matter you win or lose Nadeem, you are our champ.
In July, Pakistani weightlifter Talha Talib missed out on a rare Olympic medal. Nonetheless, he did turn plenty of heads after his performance caught the attention of Pakistanis. Gujranwala's 21-year-old lifter competed in the 67-kg category in his Olympic debut.
What do you think of this story? Let us know in the comments section below.