There may be some tension in the political landscape at the moment, but some might argue that is the perfect time to poke fun and become creative with memes.
Following the tradition, when netizens saw Prime Minister Imran Khan testing out the J-10C fighter jets that have recently been inducted by the Air Force, they seized the opportunity and began creating memes. Yup, meme-makers spare no one. Not even the premier.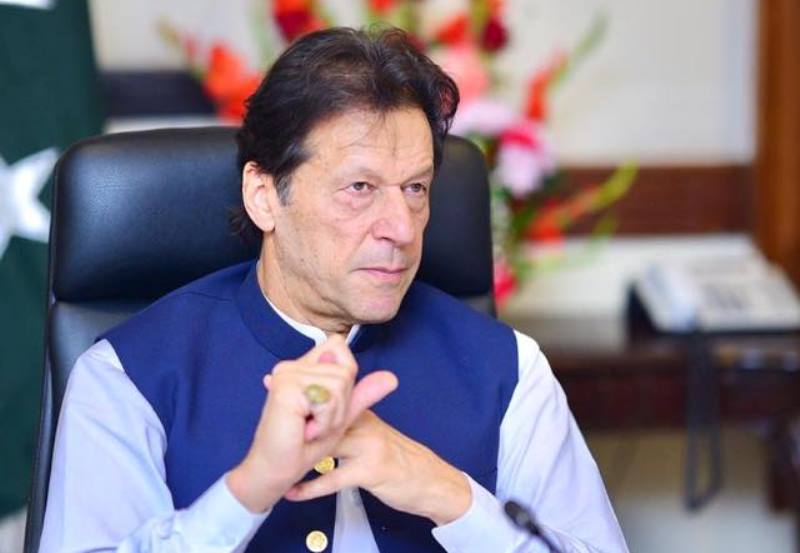 The Pakistan Air Force (PAF) inducted Chinese-made J-10C fighter jets in its fleet to upgrade the country's air defense capacity on March 11. The ceremony, held at Minhas Air Base Kamra, was attended by PM Khan, the three services chiefs, federal ministers, the Chinese ambassador to Pakistan, and members of the diplomatic community.
The PM's daily activities inevitably make an appearance on his social media accounts, so this experience was natural to document.
Take a look at it:
What no one expected was that Pakistani Twitter would turn it into meme content. But perhaps that too was inevitable.
Here are some good ones:
'Pasoori' fever is still running high, we suppose.
IK Dhillon, anybody?
Trust is everything. Where is the lie?
More comparisons were made.
We have to take your word for it, Khan saab.
Not even Defence Minister Pervez Khattak was spared by the meme-makers.
Then came some valuable advice.
No idea about you, but we can definitely say these got us in a better mood. We give credit to Pakistani meme-makers, they sure know when to strike and get the gold.
It may also be recalled that PM Khan had flown to Karachi on Wednesday, to meet the Muttahida Qaumi Movement (MQM) leaders after opposition parties filed a no-confidence motion against him.
Political unrest is roiling the country at the moment, with the opposition submitting a no-trust motion against PM Khan and he scrambling to gather support. But hey, when things are not going well, make memes! How else will one cope? Of course, the internet knows where to find meme fodder amidst all this.
A ray of sunshine broke through all of this as PPP Chairman Bilawal Bhutto Zardari slipped up at a rally in Islamabad. Where his legs should have been shivering, his shivers were legging, and no one can get over it.
Bilawal was speaking at the rally in Islamabad on Tuesday night to mark the culmination of a 10-day Awami March. "I am shaking Islamabad. Islamabad may kaampein taang rahi hai [Shivers are legging in Islamabad]," he said.
What do you think of this story? Let us know in the comments section below.