More than 40 people have been reportedly arrested after violent clashes in Sweden between police and people angry at plans by a far-right group to burn copies of the Quran.
Three people were injured in Norrkoping on Sunday when officers fired warning shots at rioters, police said. The violence was sparked by a series of rallies organized by the Danish-Swedish politician Rasmus Paludan. He says he has burned a copy of Islam's holy book and wants to do so again.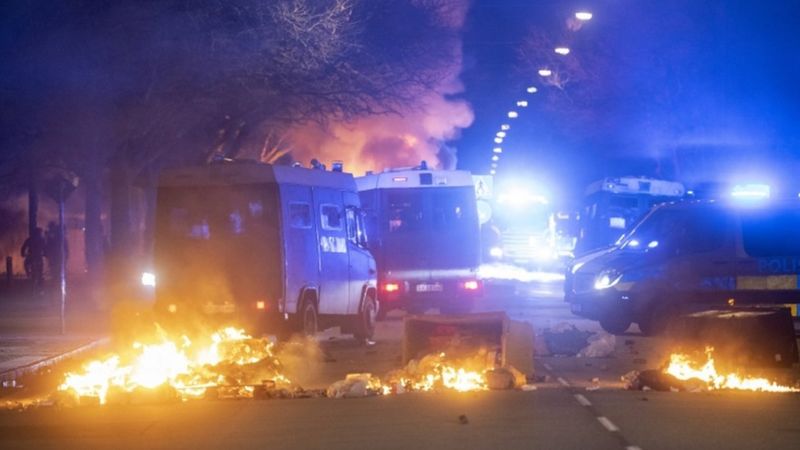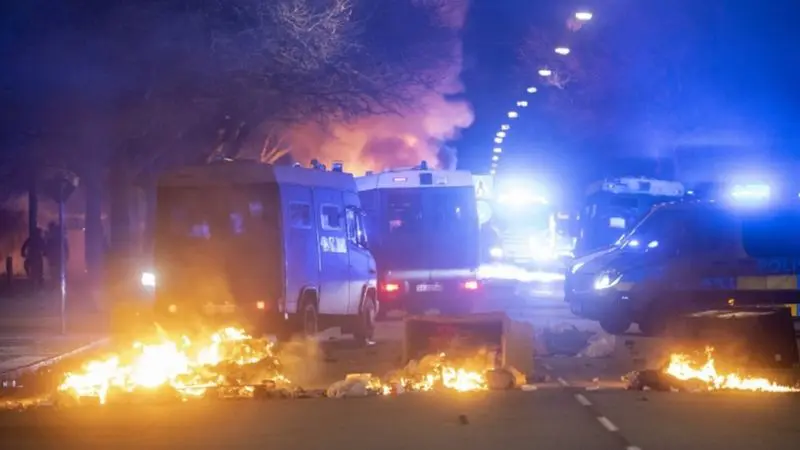 Sweden's national police chief, Anders Thornberg, said he had never seen such violent riots following Sunday's clashes in Norrkoping. It is about 160km southwest of Stockholm and nearby Linkoping. The two cities also witnessed riots on Friday, along with the Stockholm suburb of Rinkeby and the western city of Orebro. On Saturday, there was a riot in the southern city of Malmo.
On Monday, police said 26 police officers and 14 members of the public had been injured in the violence and that more than 20 vehicles had been damaged or destroyed.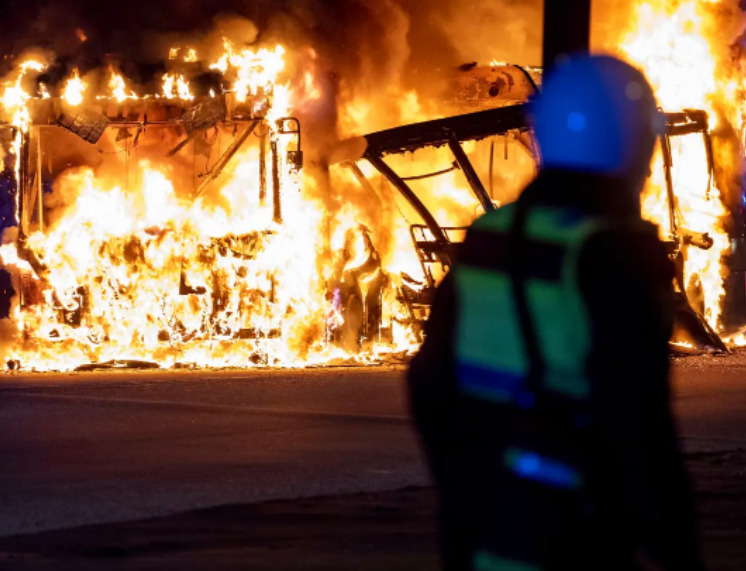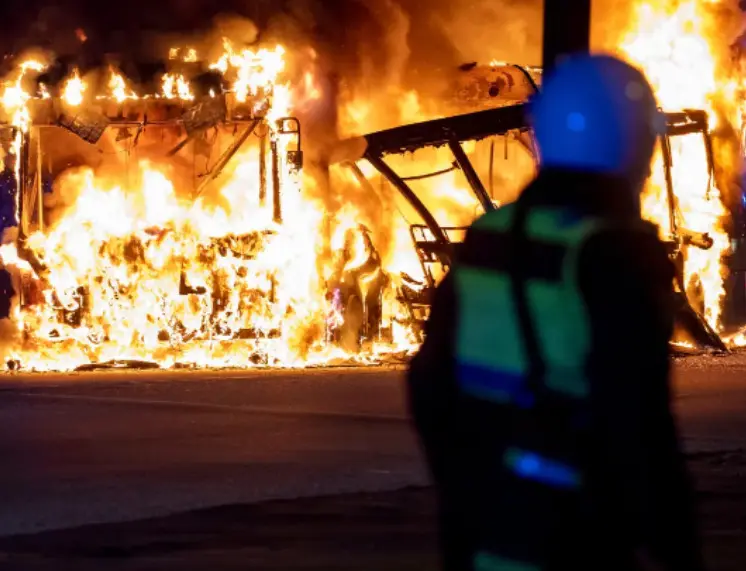 They said that around 200 people had been involved in the violence, adding they believed it was organized by networks of criminal gangs. Some of the individuals are already known to police and Sweden's security service, Sapo.
Sunday's violence in Norrkoping came after Paludan said he planned to hold a rally there. However, he never showed up in the city. Paludan, who had permission for a series of demonstrations across Sweden during the Easter weekend, is known for Quran burnings.
Pakistan condemns the incident
Prime Minister Shehbaz Sharif said on Tuesday Muslims around the world were "deeply hurt" by recent incidents of "Islamophobia" in two European countries after an anti-immigrant group incited hatred against Muslims by burning the Quran. He also condemned offensive remarks made by a Dutch politician who recently attacked Islam and the holy month of Ramadan.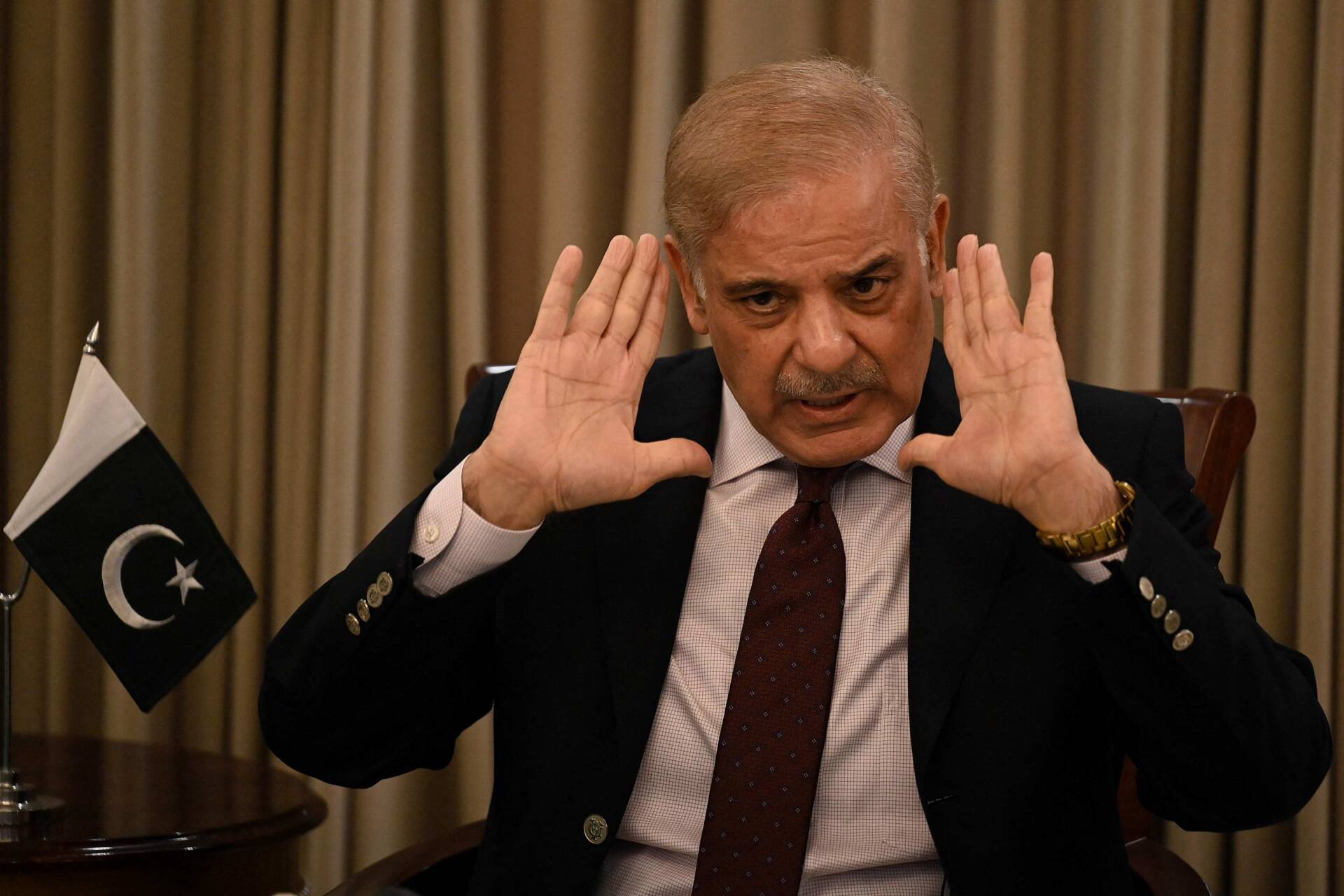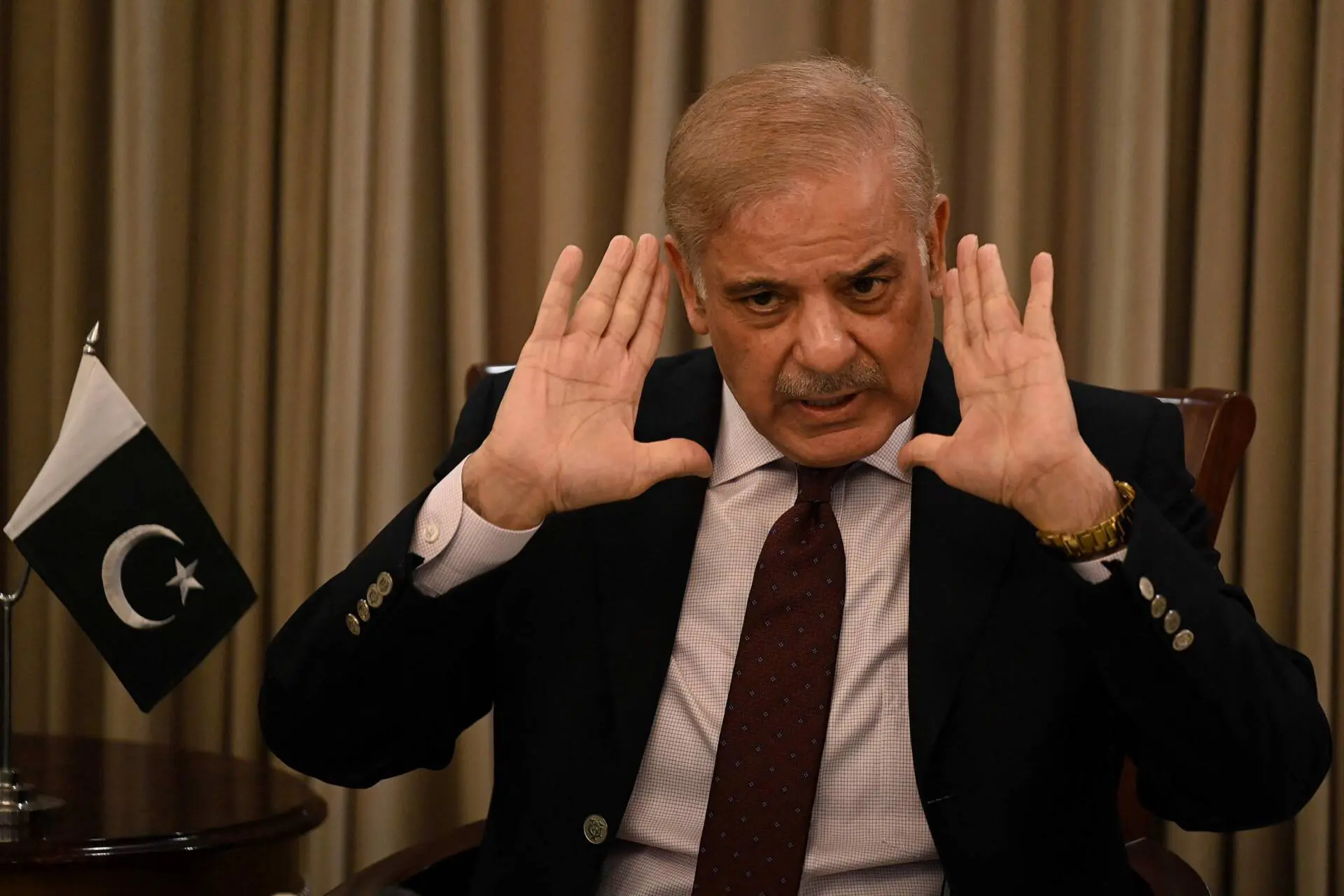 "People of Pakistan and Muslims around the world are deeply hurt by the recent incidents of Islamophobia in Sweden & the Netherlands," he said in a Twitter post. "The international community must condemn these incidents and take steps to check such abhorrent behavior. We must stand united against Islamophobia."
Pakistan's foreign office also issued an elaborate statement on Monday to condemn the incidents. It also called on the international community to demonstrate solidarity and commitment to the ideals of building peaceful and harmonious societies for the betterment of humanity.
Other Muslim countries have also reacted to the incident in Sweden and issued condemnations. Saudi Arabia condemned what it called the "deliberate abuse of the holy Quran by some extremists in Sweden and provocation and incitement against Muslims". Iran and Iraq earlier summoned the Swedish ambassadors to lodge protests.
Read More: Muslim Man In Norway Stops Racist Man From Burning The Quran
What do you think of this story? Let us know in the comments section below.