Its been almost four years since Junaid Jamshed lost his life in the Pakistan International Airlines (PIA) plane crash that happened in the hills near Havelian. Some shocking details have been out regarding the plane crash that killed Junaid Jamshed and 47 others.
The PIA's flight PK661 was heading towards Islamabad. However, due to some reasons it was unable to complete its trip and suffered a crash. Forty-seven passengers, along with Junaid Jamshed, lost their lives in the incident on December 7, 2016.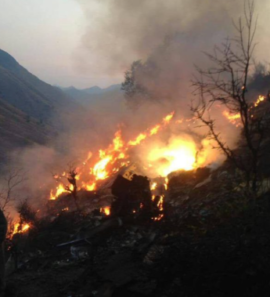 The Aircraft Accident Investigation Board of Pakistan (AAIB) took the responsibility to probe into the PIA plane crash near Havelian. The AAIB has now released its inquiry report. It held PIA engineers responsible for the crash. The shocking details of the plane crash are now finally out which took the lives of Junaid Jamshed and 47 others.
The report stated, "The dislodging / fracture of PT-1 blade of No 1 Engine occurred after omission from the EMM (Non-Compliance of SB-21878) by PIA Engineering. This was during unscheduled maintenance on the engine in November 2016, in which the PT-1 blades had fulfilled the criteria for replacement, but were not replaced."
In February 2017, PIA Engineering reviewed the life of the old design PT-1 blades. PIA Engineering decided to change the soft life as a hard life of 10,000 hours. This was irrespective of the conditions in the maintenance manual.
The incompetency and carelessness of PIA is evident
It is unfortunate that such terrible plane crashes have now become recurring incidents for PIA. In May 2020, a PIA aircraft traveling from Lahore to Karachi crashed near Jinnah International Airport.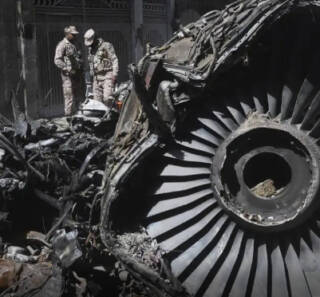 The airbus with 99 on-board crashed into a residential area while approaching the airport. Two passengers survived the crash.
These horrific plane crash incidents do illustrate the fact that the government should realize the appalling condition of PIA. It is important to fix the condition.
Faulty jets, irresponsible crew, and corruption, and poor customer service have become the core traits of PIA. It has made this airline from among the best in Europe, to one of the worst in the world.
What do you think of this story? Let us know in the comments section below!