Dubai, a city renowned for its iconic skyline and luxurious lifestyle, is not only a desert playground but also a hidden gem for scuba diving enthusiasts. Beyond the bustling urban landscape lies a world of underwater wonders waiting to be explored. In this blog, we'll take you on a journey to 11 beautiful places in Dubai for scuba diving adventures in the underwater world in 2023.
The World Islands Dive Site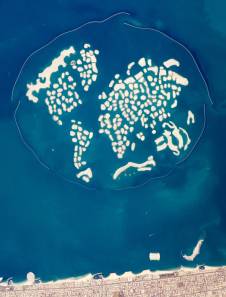 Dubai's World Islands offer a unique underwater experience. These artificial islands provide a playground for divers, surrounded by vibrant coral formations and a variety of marine life.
Jumeirah Beach Reef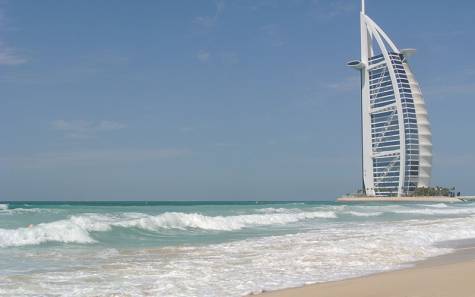 Located close to the iconic Burj Al Arab, Jumeirah Beach Reef is perfect for novice divers. Its shallow waters teem with colorful marine creatures and coral formations.
The Aquarium at The Dubai Mall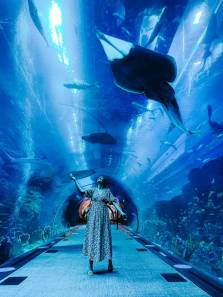 For those seeking a unique scuba diving adventure, consider a visit to The Dubai Mall's massive aquarium. Dive alongside sharks, rays, and an array of oceanic species in the heart of the city.
Also Read: The Top 10 Electronic Stores In Dubai
Martini Rock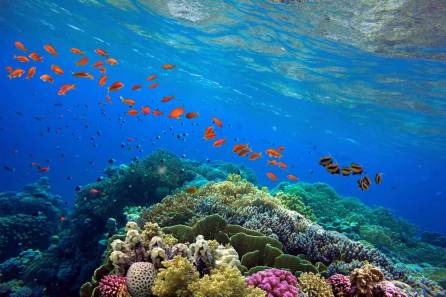 A boat ride away from Dubai, Martini Rock is known for its thriving marine life and crystal-clear waters. It's a haven for underwater photographers and divers looking for an unforgettable experience.
Sharm Rocks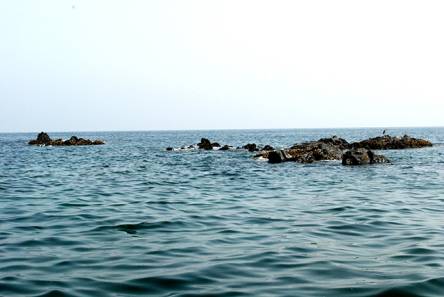 Sharm Rocks is a hidden gem for divers, offering an array of marine life, including seahorses and turtles. Its underwater canyons and pinnacles provide a thrilling diving experience.
The Car Cemetery

Dubai's Car Cemetery is a unique and eerie dive site. It's not your typical underwater adventure, but exploring the sunken cars is a fascinating experience.
Dibba Rock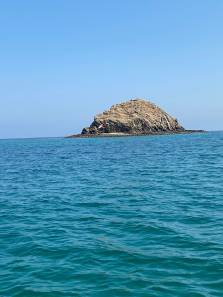 Venturing a bit further from Dubai, Dibba Rock is located on the east coast of the UAE. Here, you'll find stunning coral gardens, marine caves, and a diverse range of fish species.
Zainab Wreck Dive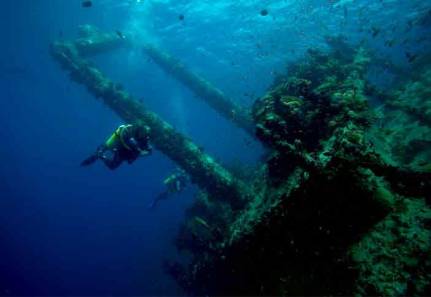 The Zainab, a sunken cargo ship, is an intriguing dive site. Located off the coast of Dubai, it's now home to a myriad of marine life, making it a captivating underwater world to explore.
Musandam, Oman
While not in Dubai, Musandam in Oman is a short drive away and offers spectacular scuba diving opportunities. Its fjords are a hidden paradise for divers, where vibrant coral and diverse marine species abound.
Snoopy Island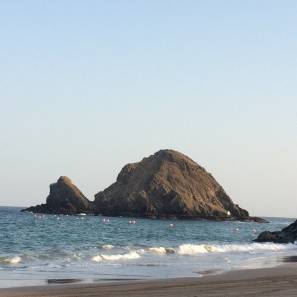 Situated on the east coast of the UAE, Snoopy Island boasts clear waters and abundant marine life. The island is aptly named after its distinctive shape, which resembles the famous cartoon character.
Coral Garden at Fujairah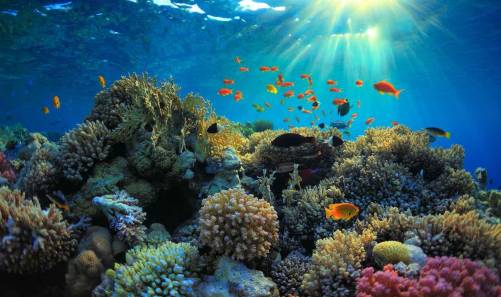 The Coral Garden in Fujairah is a mesmerizing dive site with an impressive array of corals and marine creatures. The underwater world here is a paradise for photographers and nature enthusiasts.
Dubai's underwater world is a hidden treasure waiting to be explored by scuba diving enthusiasts. These 11 breathtaking locations, which range from man-made islands to sunken shipwrecks, provide a special look at the region's varied marine life and breathtaking coral formations. Consider including a scuba diving excursion to your Dubai itinerary in 2023 to fully experience the splendor of the undersea world and make lifelong memories.