Pakistan International Model United Nations has been the talk of town since the last two months. The team has left no stones unturned in their marketing, their event planning and have taken care of the nitty gritty things that are expected to make the event a huge success.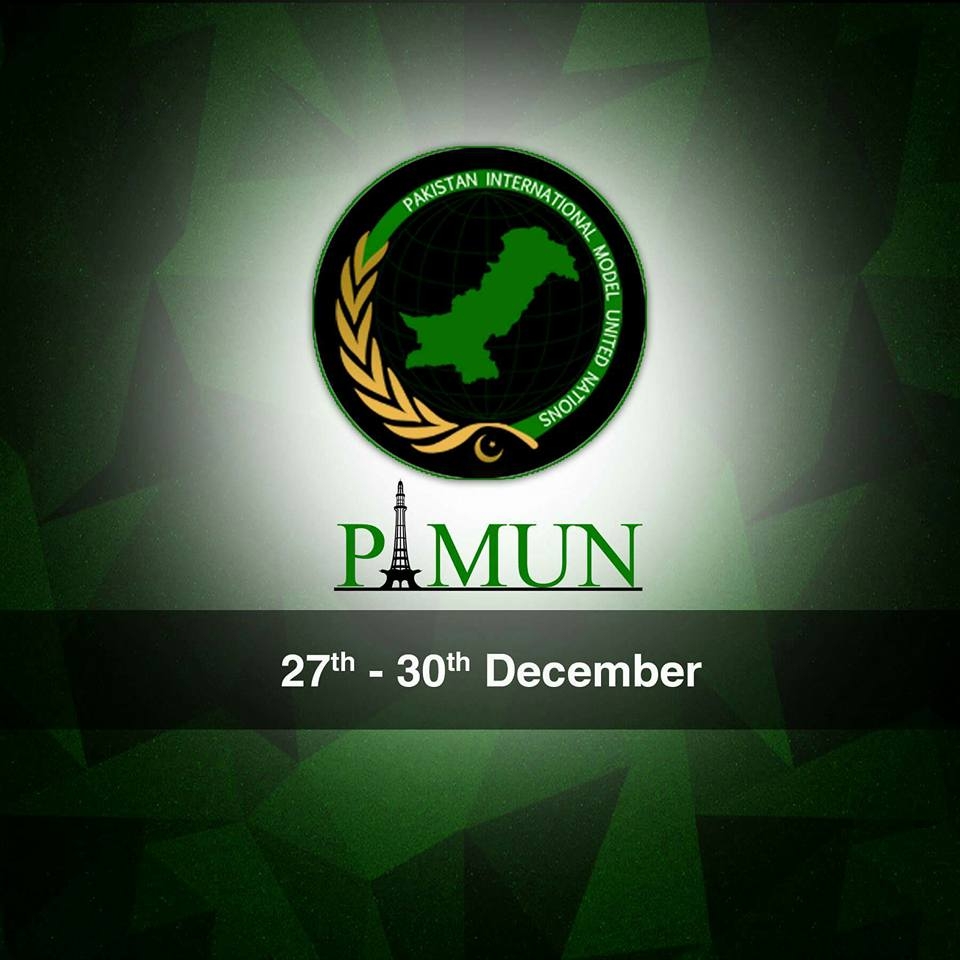 The event is presenting to you eight different committees to choose from, ensuring that each and every one of you lucky enough to participate in this conference finds something or the other that you like. The committees being presented are  SOCHUM, UNSC, WHO, SPECPOL, PNA, UNHRC, ECOSOC and DISEC. Choose the committee you love the most, and debate your heart out!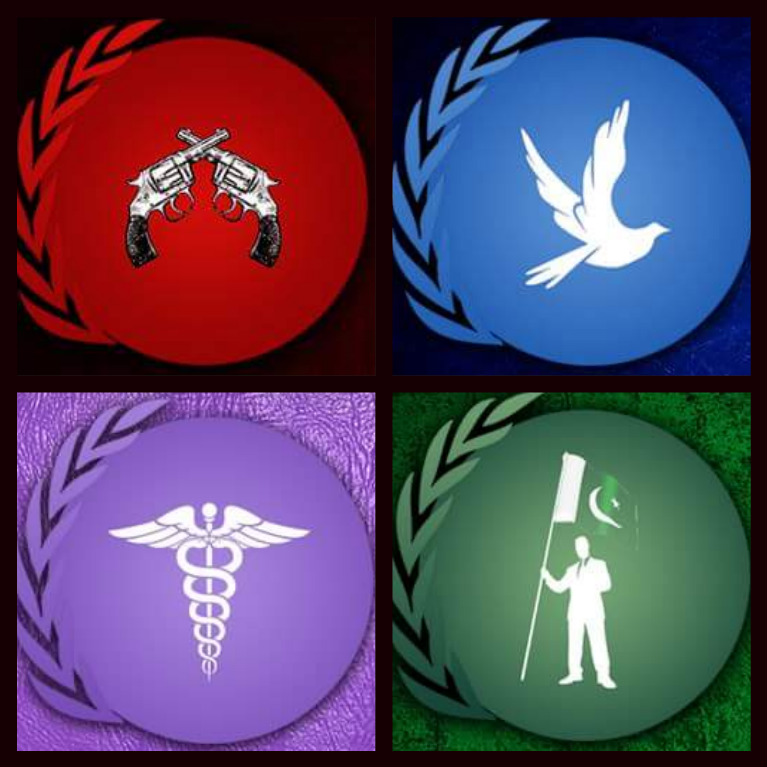 Apart from all these astounding committees, PIMUN is also presenting to you four remarkable social events.  "Three Idiotz", the vine trendsetters will be making the first social event "Laughter Evening" enjoyable. Amjad Sabri is invited to perform for "Shaam-e-Sufiyaana", "Bonfire Night" and "Delegate Ball".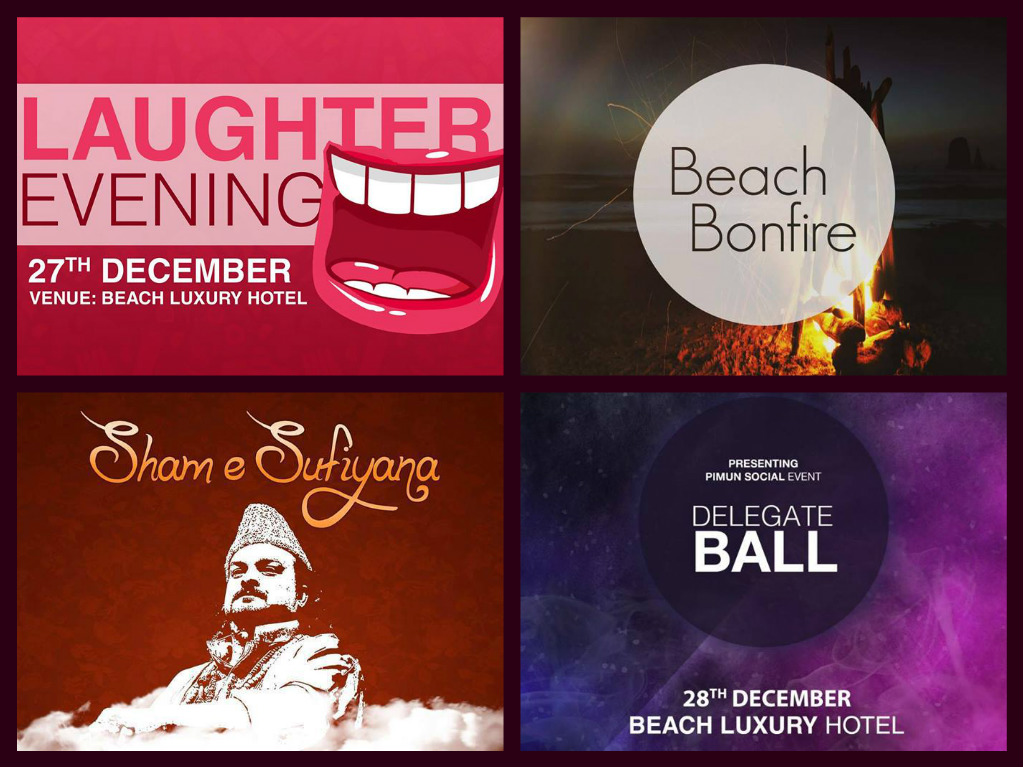 The President of PIMUN Mr. Kashaf Hussain, the man behind making everything possible, urges all the MUNnerds to come forward and be a part of "this extraordinary MUN which will change their lives and the way they look at the world."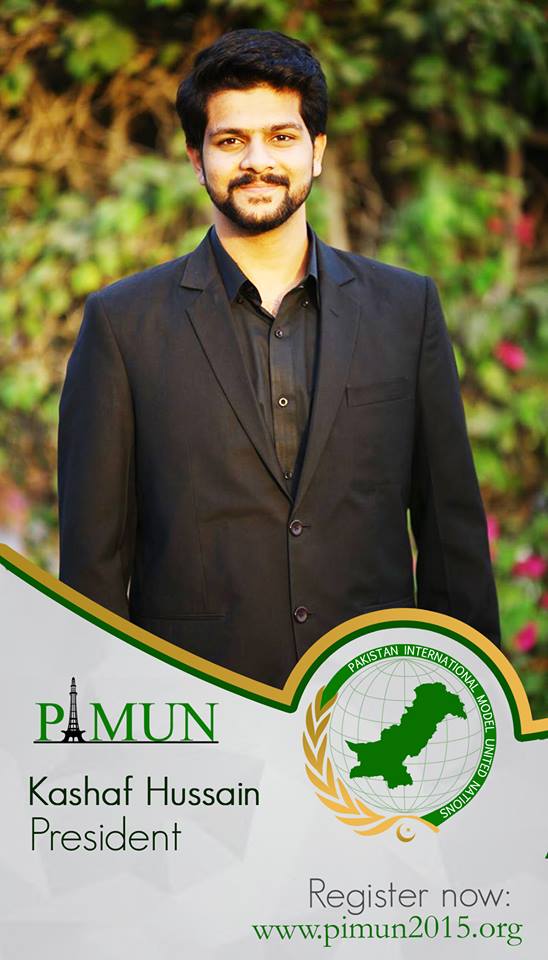 There are five international chairs, flying from all over the world to chair some of the epic committees of PIMUN. Mr. Abiola Moshood from Nigeria, Mr. Moneer Koshani from Afghanistan, Mr. DM Varun from India, Mr. Kelvis Preshka from Albania and Ms. Natalia Florian from Peru.
PIMUN has four partners. Parhlo.com is serving as the Digital Media Partner, 14th Street Pizza as the Food Partners, Connect Communications as the Logistic Partner and ARY Musik is working as the Social Events Media Partner.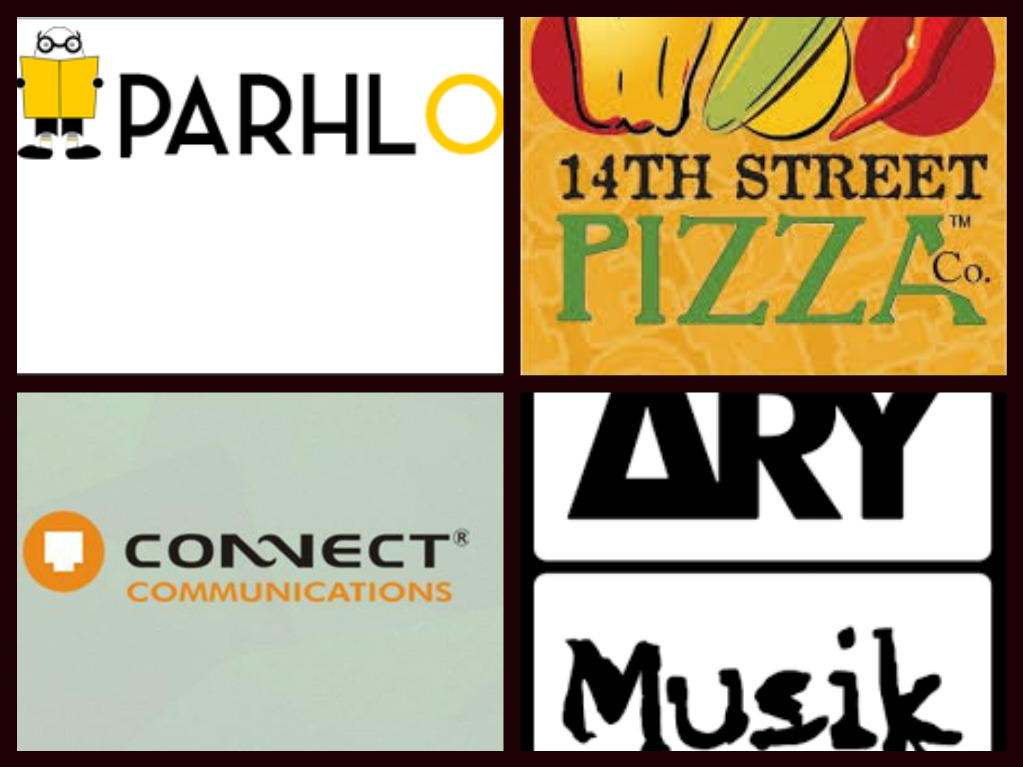 According to Mr. Hassaan Tahir, Assistant Director Public Relations, delegates have every reason to attend this conference. "It has everything, from mind-blowing socials to international Chairs. From colors representing Pakistan to Plenary Sessions. What more does one need?"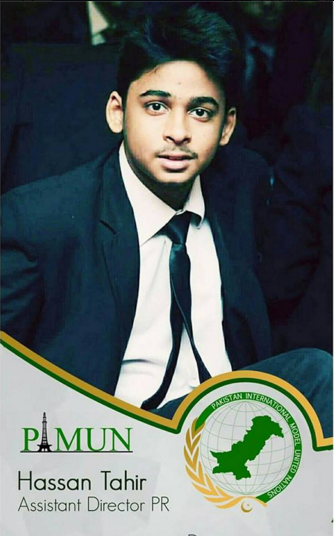 The last date to register is 20th December 2015.  The PIMUN team awaits to welcome you at Beach Luxury Hotel on the 27th December 2015!