Aiman and Muneeb's wedding became the ending highlight of 2018 in the Pakistani showbiz industry. Their wedding was the epitome of what is known as the big-fat-desi-wedding. It included several functions and festivities that lasted many days. "We had 10 events and it was overwhelming because it was the first wedding in my family and the last in Muneeb's family.", said Aiman.
The cute couple relished in the attention that they received from all over the country. However, after marriage, Aiman became cautious of what information regarding her personal life gets out for the world to see.
After pictures of her bridal shower leaking, someone leaked pictures of their daughter Amal Muneeb and the parents since then have not been happy. Aiman has been asking every fan page to delete the pictures and even blocked a page that she thinks must have leaked them.
Again, even at the previous occasion of her bridal shower, the pictures were shared not just by the photographer but by her sister Minal Khan as well, who later deleted it and asked everyone to respect her sister's privacy.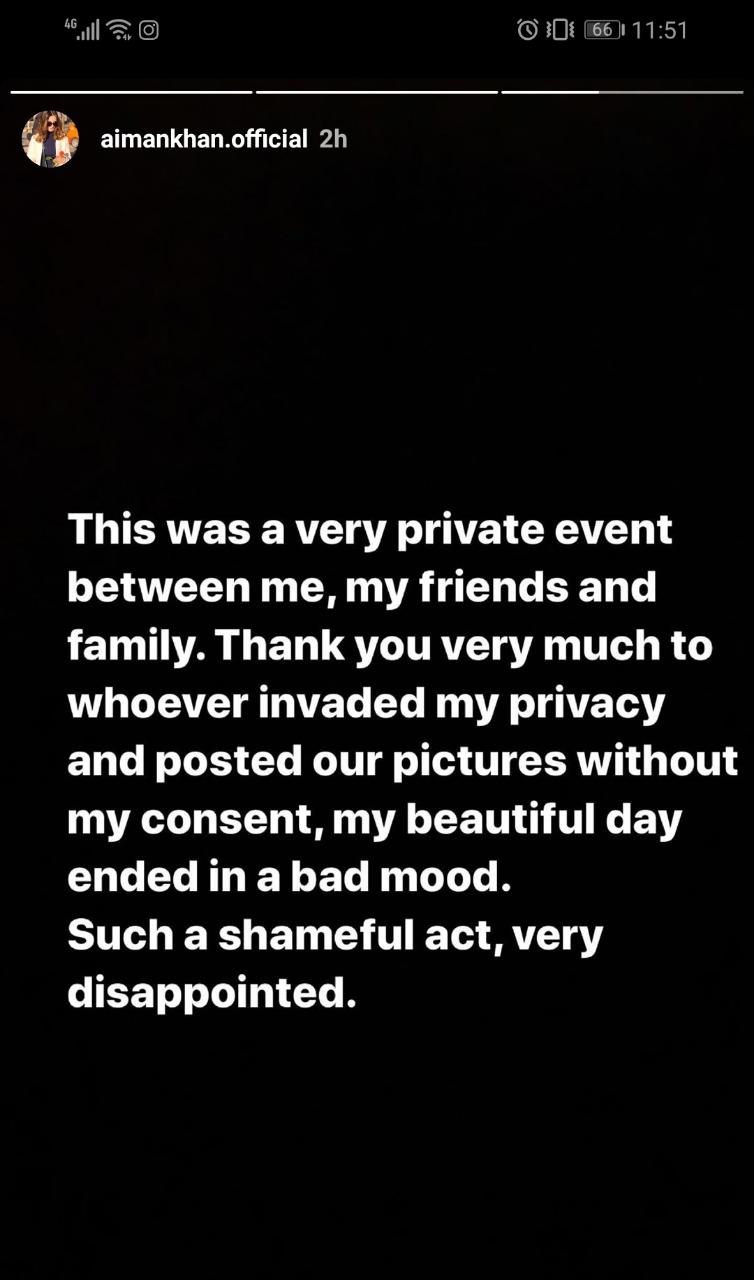 This time too, considering that she had close family and friends around at the birth of her daughter, then it is only valid to come to the conclusion that someone from within their close circle whom they must have shared it with, have leaked them out on social media. Amal's pictures have gone viral as Pakistanis were anxiously waiting to see the face of their adorable baby girl.
One of her fan pages even requested everyone to take them down and respect the parent's wishes.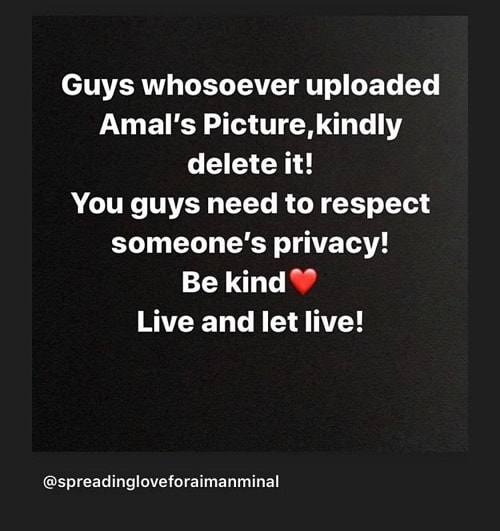 Her holding fan pages and unknown people responsible is uncalled for. She should look for the snake within her close circle. Since the problem lies there as these pages only post things that are available on the internet and once something's on it, it stays.
On a lighter note, Aiman and Muneeb's daughter is a sight to behold. The cuteness is to die for and you can see the resemblance. Truly, one of the most adorable baby girl we have seen. Masha'Allah!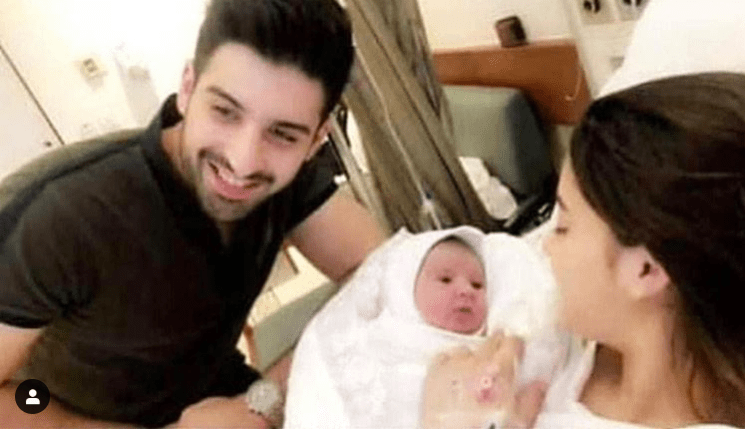 However, Aiman and Muneeb's anger is misplaced and should be directed at their loved ones who clearly have been the ones to hand over the intimate pictures with their daughter's face showing to social media. Now that baby Amal's pictures have gone viral there is simply nothing they can do.
What they can do is to handle the situation with grace and embrace the fact that the world has witnessed the adorableness of their daughter. Hopefully, they track down the family member who has violated their wishes to keep their matters private.
Want to add something to the story? Comment in the section below!