Bakhtawar Bhutto-Zardari tied the knot last week with the son of a US-based businessman Mahmood Choudhry in a daytime ceremony at Bilawal House in Karachi. People giving good wishes have been itching for a sneak peek into Bakhtawar Bhutto's big day. But no need to worry, we have got you covered!
The eldest daughter of former prime minister Benazir Bhutto and former president Asif Ali Zardari, Bakhtawar tied the knot in a nikkah ceremony on Friday. Meanwhile, the reception was held on Saturday night at Bilawal House, and so we guess, it's a wrap.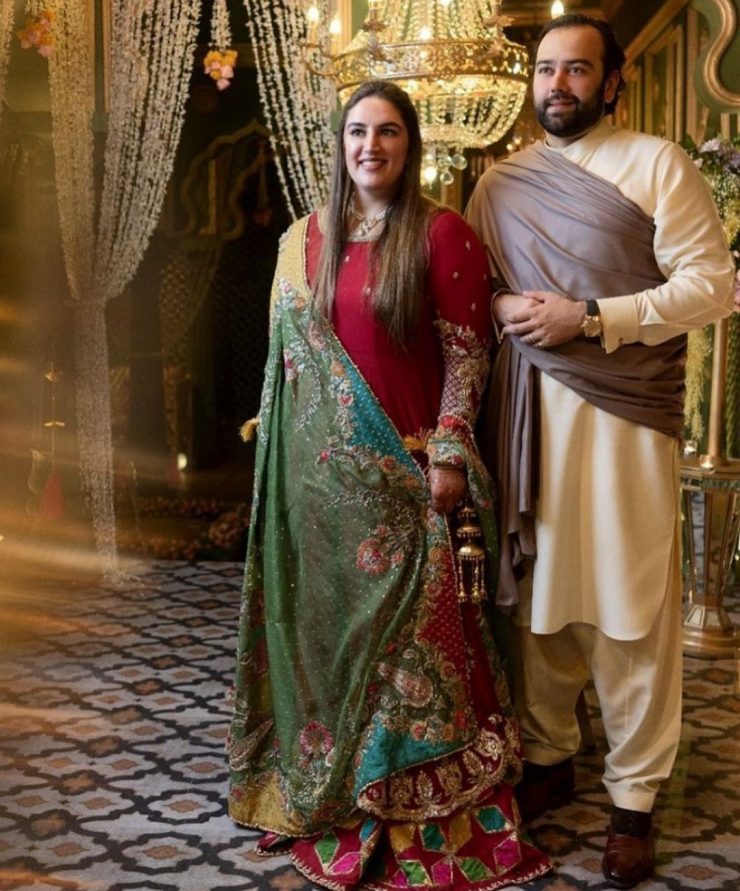 Her wedding celebrations began on January 24 with a Mehfil-e-Milad. The 31-year-old, shimmering in a gold-speckled ensemble by Wardha Saleem, tied the knot in a daytime ceremony.
She wore a beige and gold traditional dress with a subtle touch of contemporary. Meanwhile, the groom wore a classic and minimalist cream-colored sherwani on a crisp white Kurta with a complimenting white traditional 'kullah.'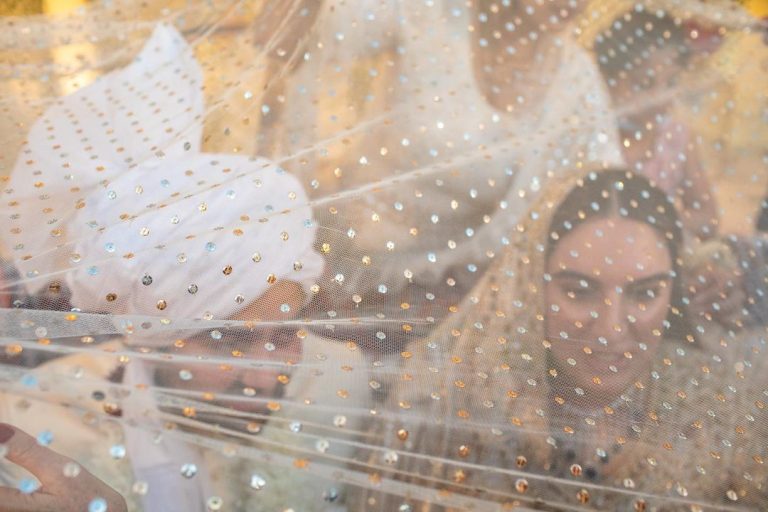 Two days prior to the nikkah ceremony, an elegant mehndi ceremony also took place at Bilawal House. Wherein, Bakhtawar got a beautiful henna design of Ajrak applied on her hands.
Former president Zardari hosted a traditional reception for his eldest daughter Bakhtawar on Saturday night. Limited guests attended in view of standard operating procedures against the spread of the novel COVID-19 virus. The beautiful bride wore a dark purple and green lehnga with an embroidered top. On the other hand, the groom wore wearing a suit.
Close family members, party leaders, and notable business figures attended the ceremony. A lavish arrangement was made for the guests. They extended their best wishes to the bride and the groom on this occasion.
Let's check out the reception pictures!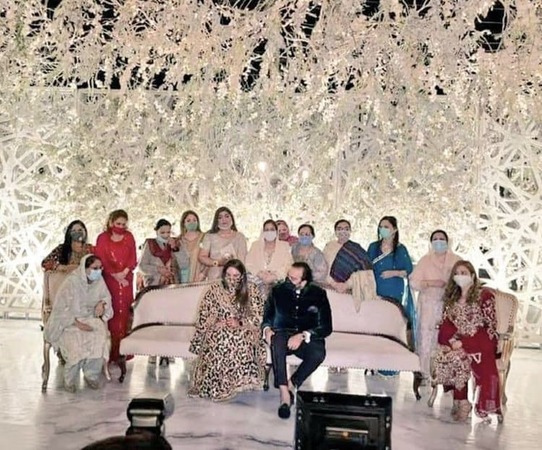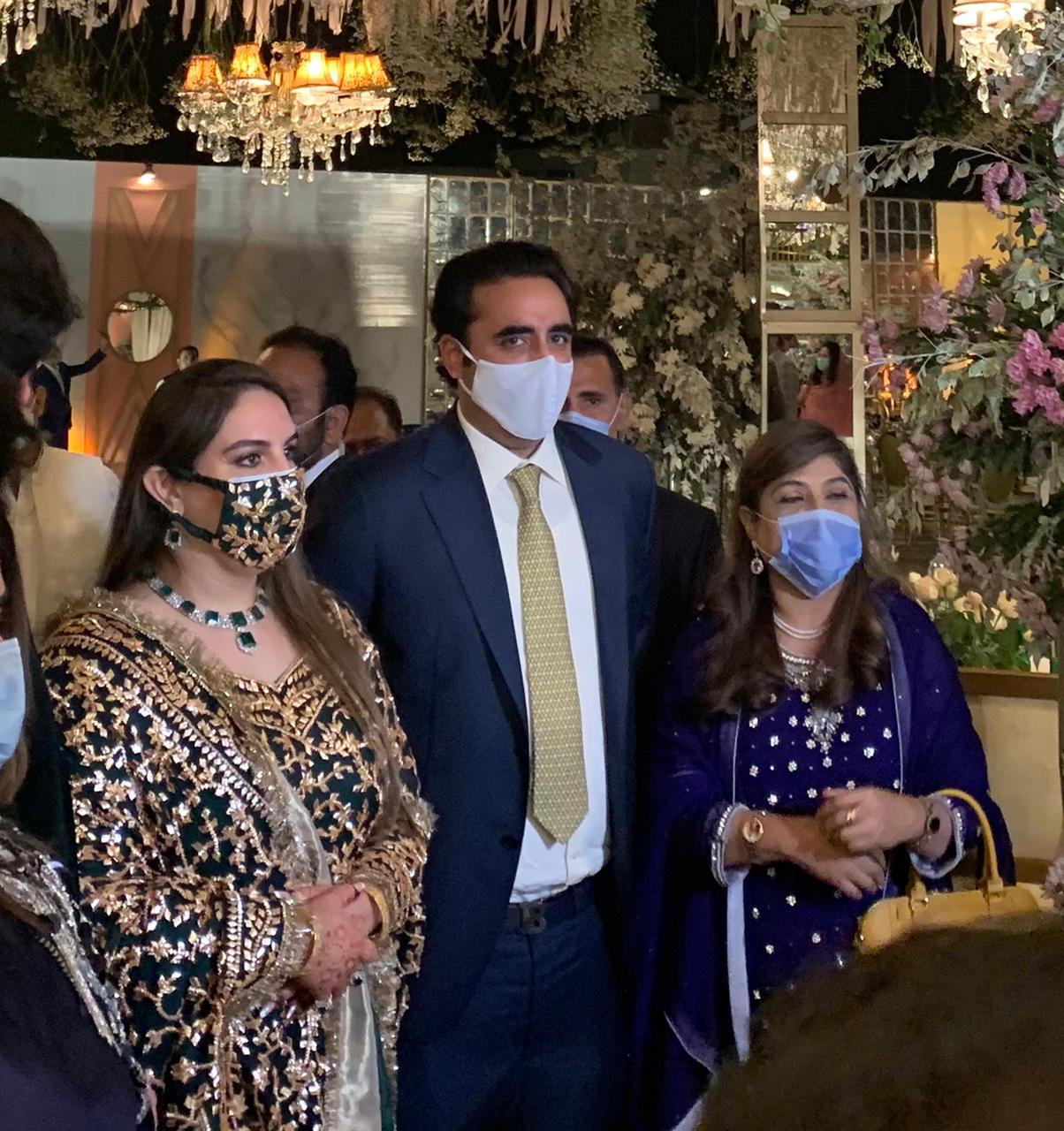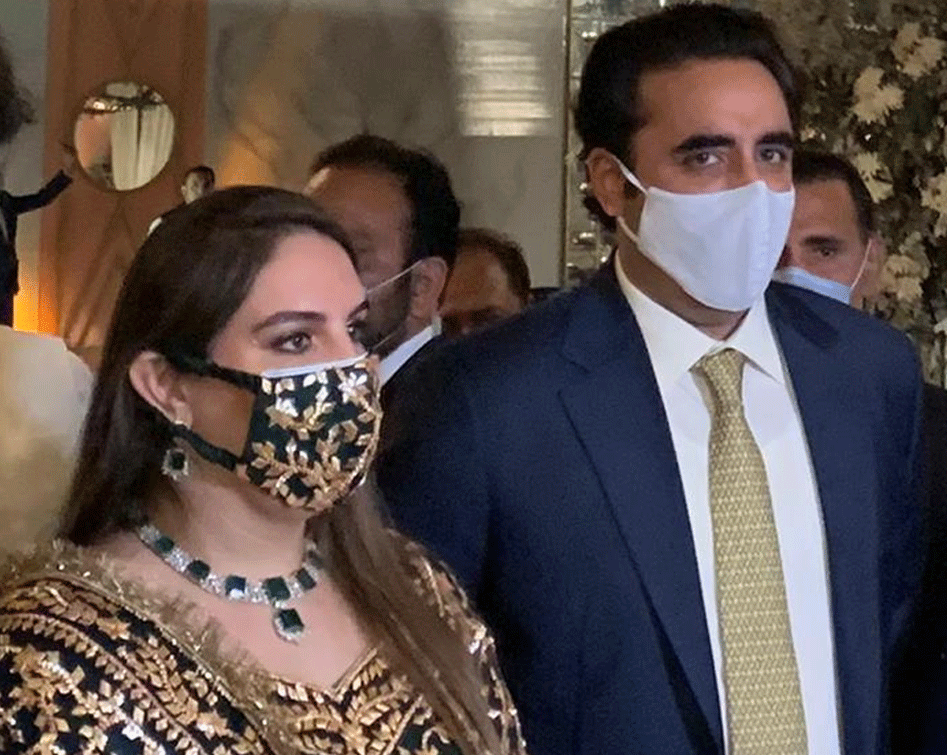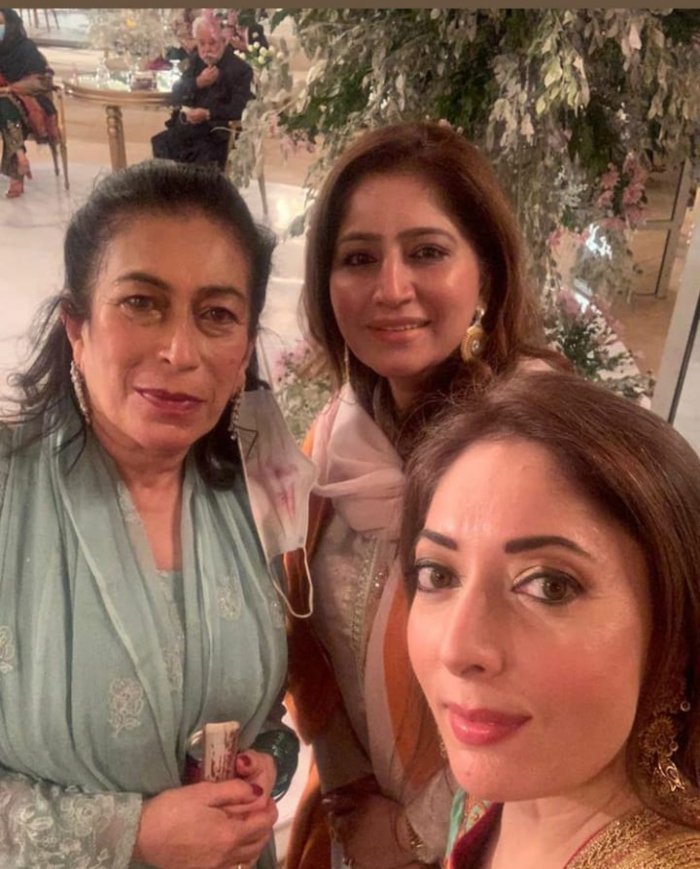 Here are a few from the nikkah ceremony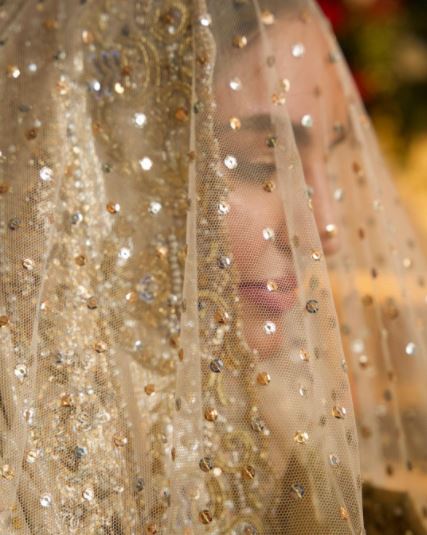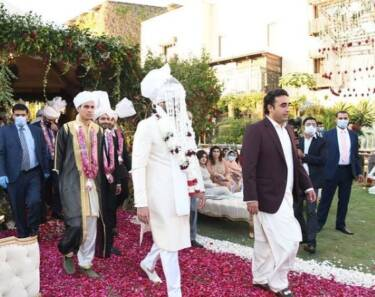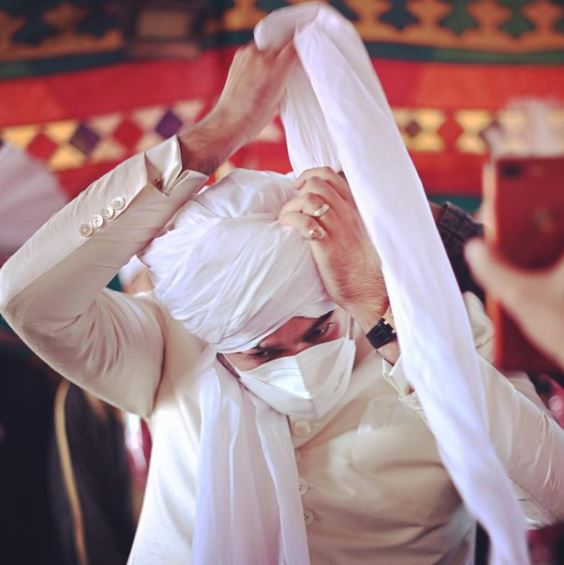 Taking to Instagram, the bride, Bakhtawar Bhutto, wrote, "We are touched by all the love, prayers, and good wishes."
In addition, Bakhtawar promised that more pictures will be released soon. "Luckily, we were able to capture our joyous times and will be sharing with you through them."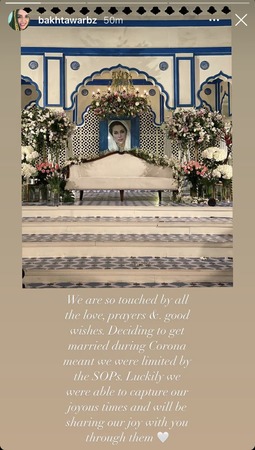 On the occasion of her wedding, Bakhtawar's siblings took to social media and wished her a blissful married life.
It is pertinent to mention that Bakhtawar and Mahmood exchanged rings on November 27, 2020, at the Bilawal House. A limited number of people were invited to the event. We wish the newlywed couple loads of happiness and love as they embark on a new chapter of their life!
What do you think of this story? Let us know in the comments section below.