When fame touches the feet of someone, they often forget where they had come from. The riches and money changes the lifestyle, but those who know the struggle, they never leave their past behind. They continue living the simple life, regardless of how much they earn. While not everyone remains humble, our captain of Pakistan's cricket team Sarfaraz Ahmed just showed the opposite.
One Thing Is Sure, Sarfaraz Doesn't Care About What the World Thinks; He Shows A Clear Desi Attitude While Doing his Job
And Not to Forget How Beautifully he Recites Naat in the Dressing Room
He keeps a simple life and this can be seen in the viral picture of the Pakistani and Quetta Gladiator captain.
Sarfaraz Ahmed's Picture of Sitting at a Dhabba Is Going Viral
And Pakistanis are just loving it!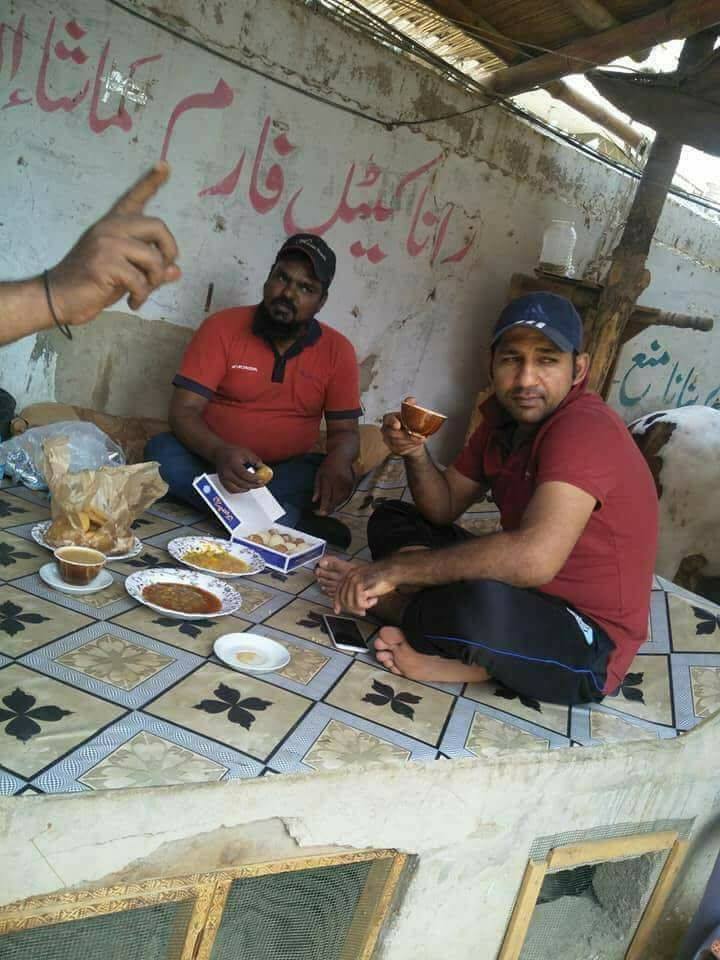 Read the Comments and You'll Just See How Loved Our Captain Is:
Indeed!
Yep Yep
HAHAHAHA
A Lot of People Are Saying That This May Be a Fake Picture…
While it is hard to say that the picture may be fake, Pakistanis are just loving Sarfaraz even more for keeping such a simple lifestyle from the looks of it. From his dressing to the way he is sitting at a dhabba with his chai, no matter how rich you get, never forget where you come from.