The current year has been an immense ride for some of the Pakistani celebrities as media these days doesn't spare anyone. The controversies that caught several actors in a debatable trauma often lead to the breaking of legit relations.
Where other famous names of the entertainment industry were seen getting hitched with their life mates, Mohsin Abbas Haider's illegal connections were getting him in hot waters.
Mohsin Abbas Haider's video chat screenshot with Nazish Jahangir is circulating on the internet!
The disputed marital phase between Mohsin Abbas Haider and his wife Fatema Sohail became the talk of the town after the domestic abuse stance made its way online. Earlier this year, on Facebook, Mohsin Abbas Haider's wife Fatema Sohail accused him of domestic abuse and asked for help.
After catching many eyeballs nationwide, the case was taken to the court and was still in process when recently, a screenshot of a video chat between Mohsin Abbas Haider and his alleged girlfriend Nazish Jahangir got leaked on social media and the digital frenzy totally lost it.
This is the video chat screenshot going viral on social media!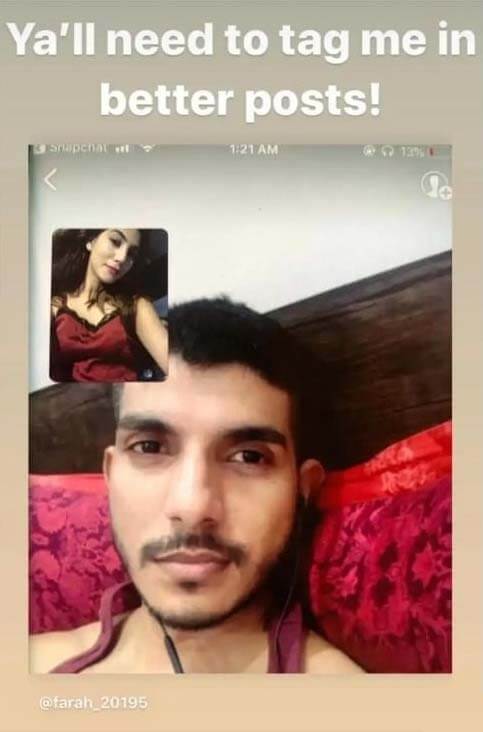 In the picture, both Mohsin Abbas Haider and Nazish Jahangir can be seen wearing night suits. As there already were rumors of Mohsin Abbas Haider cheating on his wife with Nazish Jahangir, this picture is confirming the rumors to some extent.
Amidst the ongoing chaos, some time back, both personalities had completely denied their illegal relationship after rumors picked heat on the internet. Later, Nazish Jahangir even replied to allegations of an affair with Mohsin Abbas Haider angrily.
Where it started!
The domestic abuse allegations on Mohsin Abbas Haider by his wife Fatema Sohail were well backed by Pakistan's entertainment industry's fraternity and everyone seemed to support Fatema under the umbrella of the #MeToo movement. The blame game even lead to Mohsin Abbas Haider's firing from the famous 'Mazaq Raat' show leaving him in complete isolation.
Taking the case to the court, Mohsin Abbas Haider and his wife took the help of media. In their official pressers, both the parties pledged on The Holy Quran, trying to prove the other wrong.
Later, the husband-wife duo was banned from social media coverage for bringing The Holy Quran in their dispute. Well, the awaam is now thinking that this can be the confirmation of their relationship and God knows, what's gonna come next.
Have something to add to the story? Let us know in the comments section below!