Earlier this month, social media users lauded a PIA official for soothing a crying baby on a flight. A recent interview with the steward revealed that he lost his 26-year-old son in a tragic, and heartbreaking incident.
The photo of the cabin crew manager, Tauheed Ahmed, was shared by singer and host Fakhr-e-Alam on Twitter. Alam said the photo was sent to him by his friend. Adding that the crew member holding the baby walked up and down the aisle to soothe the baby after the mother failed to stop him from crying.
The kind gesture came as a surprise to the people as national carrier is often in news due to poor service and lack of management. Social media users sang praises of the flight attendant for days.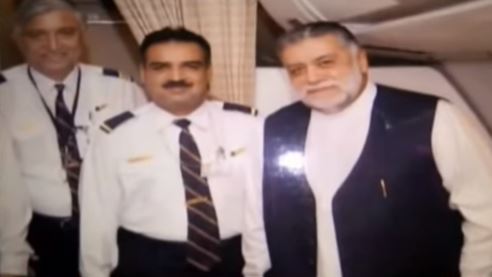 While speaking to ARY, Ahmed said, "I had no idea someone is recording me. I don't know who took my pictures or made me viral. It is a part of our duty to take care of our passengers. It is a part of our training to ensure their safety on a flight, and take care of their needs."
Tauheed Ahmed opens up about the death of his young son
"It was a tragic incident. It was during Eid-ul-Adha. I was on duty in Karachi and my wife and children were in Sukkur. Out of nowhere, my wife called me and broke the news of his death. It was due to an electrical shock through a water motor. He could not survive, and he was only 26-year-old. His name was Muhammad Maniq Dawoodpota. I have two other kids, one daughter, and one son," he shared.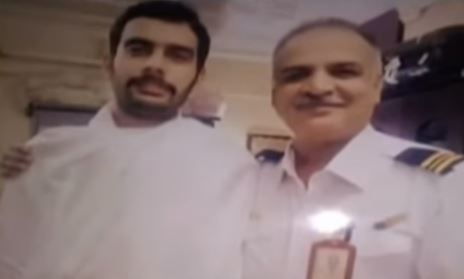 "I feel very proud and I am grateful to PIA for hiring me and allowing me to serve our nation," Ahmed added.
"My sentiments are high, even after going through such a tragedy, I am more than happy to provide my service."
"Before takeoff, once a woman came with two kids. One was an infant, who began crying loudly. People in the cabin were disturbed. However, once the flight took off, and leveled up, I sent two of my female colleagues to look after the mother."
Here is the complete interview
He added, "But the child would not stop crying. Then I went myself and saw the mother so helpless. I offered my help, and she gave her kid to me."
Hats off to this brave, and kind man! It is only due to people like him who restore our faith in humanity in these dark times.
Read More: WATCH: 'Angry' Asad Umar Storms Out Of PIA Plane After Another Passenger Occupies His Seat
Story Courtesy: ARY News
What do you think of this story? Let us know in the comments section below.