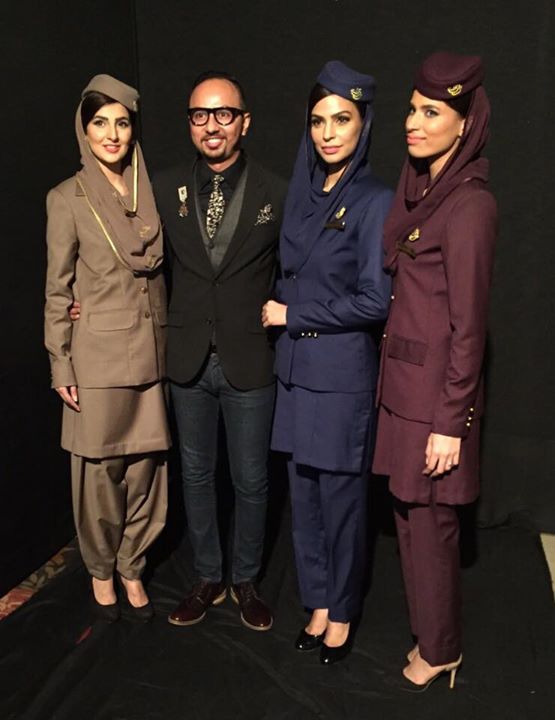 Pakistan International Airlines (PIA), which once had Pierre Cardin design the uniform for its cabin crew will now have its staff wear internationally famed, local designer, Nomi Ansari's creations. A fashion face-off was organized to win the honour.
The competition was staged as a fashion show with some of Pakistan's top designers presenting their prospective uniforms for Pakistan International Airlines (PIA) at the Runway Collection 2015 held in Karachi on Monday.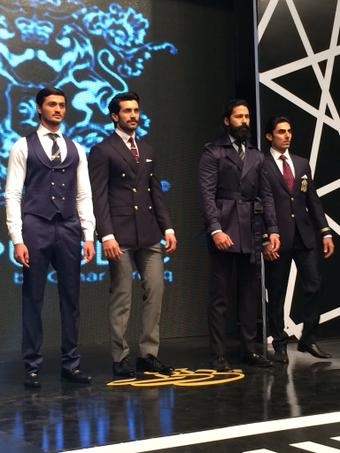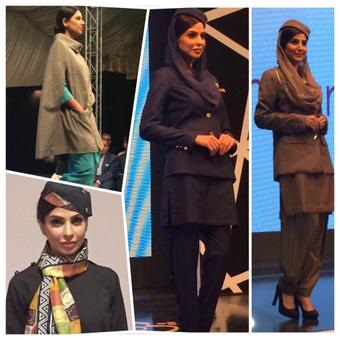 The designers who participated in the event included Shamoon Sultan of Khaadi, Sonya Batla, Maheen Karim, Maheen Khan, Fahad Hussayn, Shamaeel Ansari, HSY, Amir Adnan, Ali Xeeshan, Nida Azwer, Sania Maskatiya, Ismail Farid, Omer Farooq, Misha Lakhani, and Yasmeen Sheikh.
All the designers showcased their idea of a new uniform for PIA's air hostesses and stewards.
At the end of the day, the decision was not unanimous. Nomi Ansari's outfit was declared as winner and was selected for the air hostesses. The attire will be paired with Sana Maskatiya's designed caps and scarves. The coats will be by Yasmeen Sheikh.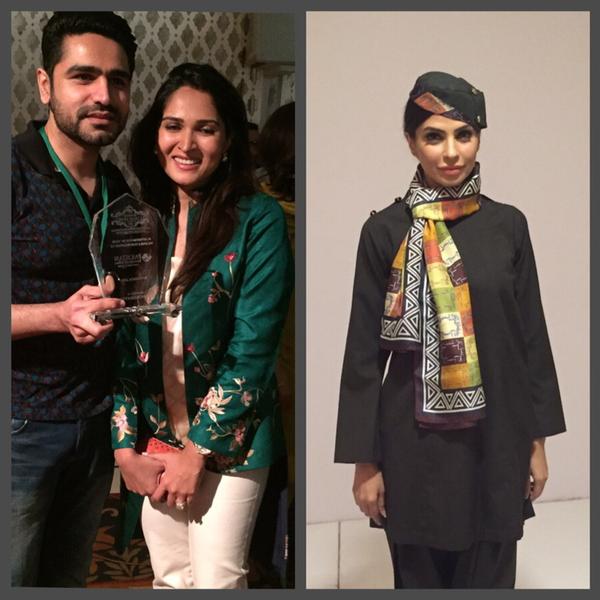 The male cabin crew will wear the creation of Omar Farooq.
The new uniform will be implemented from 18th of April 2015, reportedly.
Shahnoor Ahmed, the event organizer and CEO of Spectrum Group told the media:  "The key inspiration comes from Bunto Kazmi who has collected 16 designers working free of charge and in national spirit."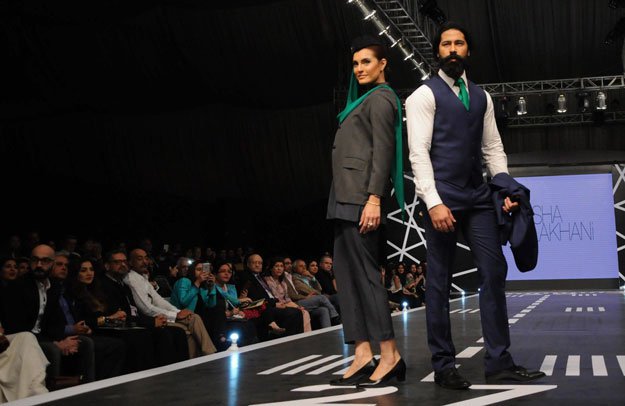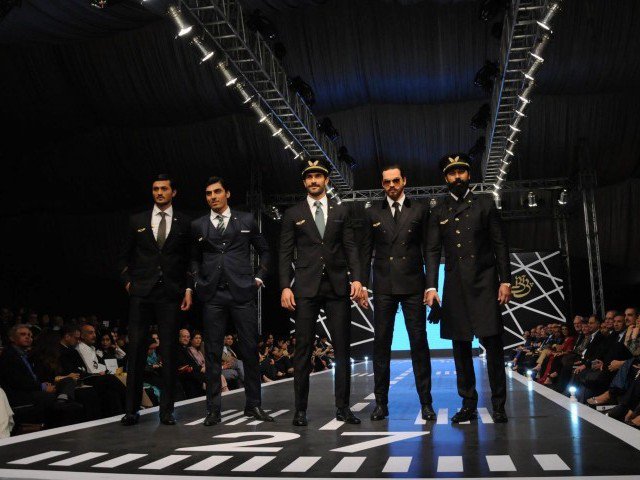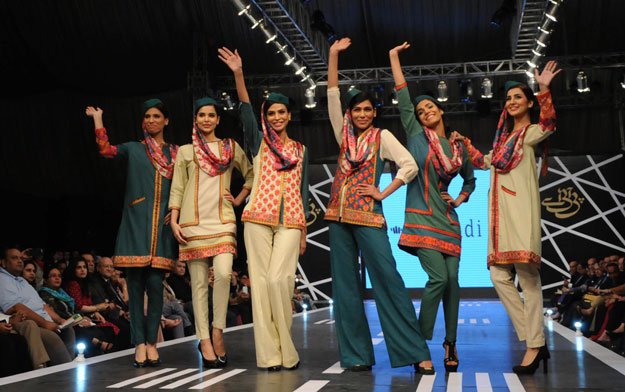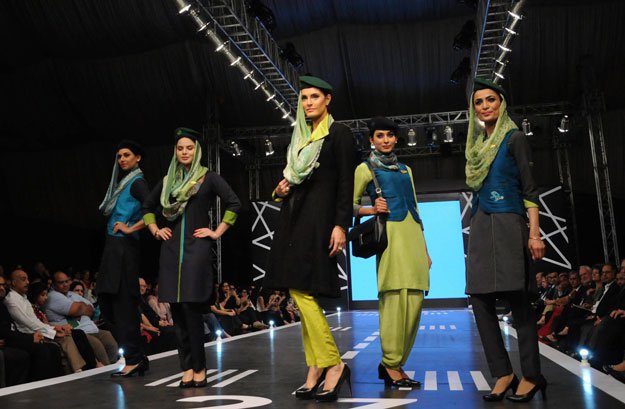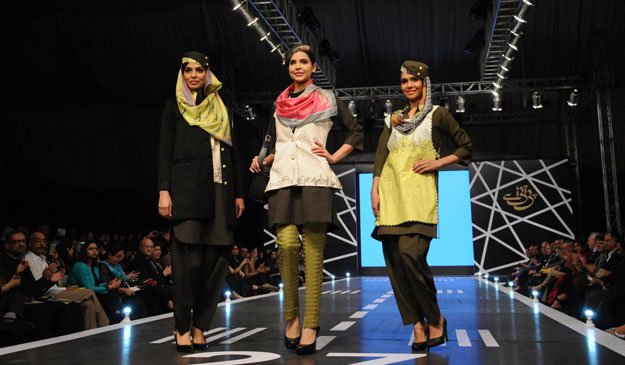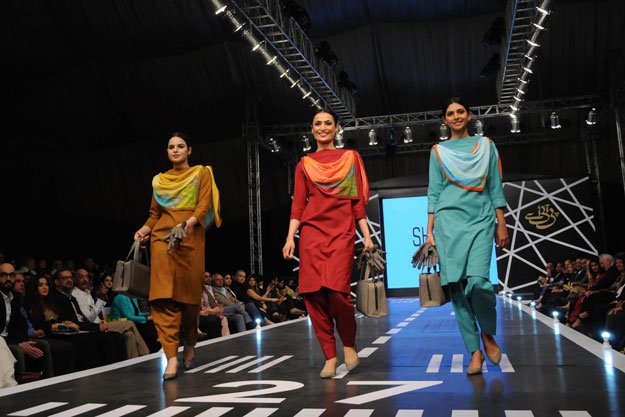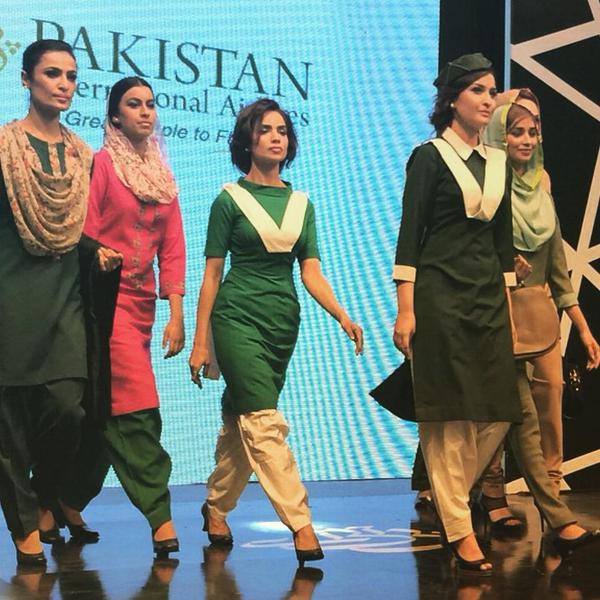 Initially, Bunto Kazmi was offered to design the uniforms herself, solely, instead she turned to 16 designers to offer the inspiration, according to the reports.
Shahnoor Ahmed added: "It should be smart, convey a professional image, be functional in use and reflect Pakistan. We will have to wait and see what the vision of the designers is; however, they have been briefed to reflect our identity."