A 60-year-old daily wage laborer model from India is making waves online with his swish viral makeover. Mammikka, who hails from Kerala's Kozhikode district, had a makeover of his life after he was picked to pose for a photoshoot for a local brand.
As the laborer switched his old lungi for a crisp suit, the wage worker also got a complete makeover at a salon and became a viral model. He received a nice beard trim and a sleek haircut.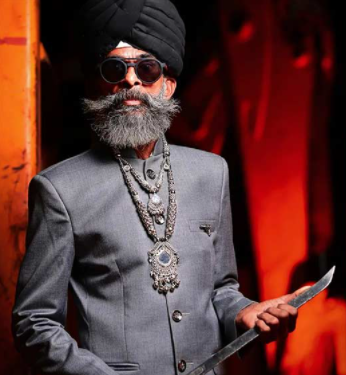 The 60-year-old owes his newfound fame to photographer Shareek Vayalil. According to local media outlets, Shareek had taken a photo of Mammikka and posted it on his Facebook page earlier. The photo went viral for the laborer's resemblance to actor Vinayakan, a Malayalam actor.
Soon afterward, Shareek asked Mammikka to model for a wedding suit company he owned. Before the photoshoot, the 60-year-old underwent a makeover which was captured in a video that has been watched by thousands of people on Instagram.
Have a look at it:
The photographer says that he could think of no one better to model for his company than the laborer. For the planned shoot, the 60-year-old wage worker went through a complete makeover which was also captured and turned into a short video story that you can watch above.
Pictures from the photoshoot have gone viral online, with thousands of people complimenting the newly-minted model. In the pictures from the photoshoot, Mammikka poses with an iPad dressed in a brown blazer and trousers.
Check these out:
Thanks to social media, the overlooked sections of society are being recognized and acclaimed. With a cell phone and access to the internet, a person can display their talent from anywhere around the globe. Among many such stories, this is only one example.
Down the memory lane, we saw a similar story of a chai wala from Islamabad who made waves in the country a few years ago. One fateful day in 2016, the 17-year-old Arshad Khan started off his regular day.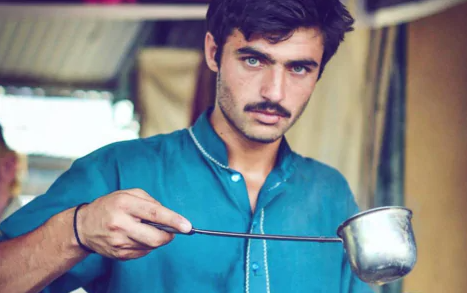 That day was, however, different because of an aspiring photographer who caught his blue-eyed gaze on camera while he was just about to wrap up. She then posted the picture on Instagram a month later with the caption 'Hot tea', and the picture soon went viral.
Upon becoming popular, the chai wala became a model for a short time and posed for photoshoots as well as opened up his own chai cafe afterward.
What do you think of this story? Let us know in the comments section below.