One of the most special days in many people's lives is their wedding day, one for which they often spend a large amount of money. Unfortunately, one couple may have little to show for their wedding day. Thanks to a disagreement with a friend who deleted all of the images from the event.
Before you jump to the obvious conclusion – that this supposed friend is cold-hearted – you should hear the complete story, which is now going viral on Reddit.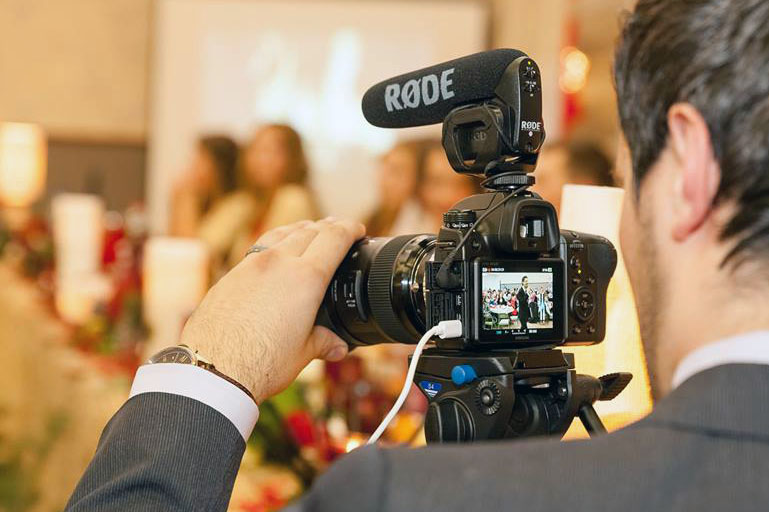 In a post to a forum called "Am I the A******" – where people discuss both sides of a situation and seek opinions on whether they are right or wrong – one user confessed they deleted a friend's wedding photographs in front of him.
Upon recalling the full story, the user explained they are a dog groomer by profession who takes daily photos of the dogs they work with. A friend planning a low-budget wedding asked the user to photograph his nuptials for $250 (Rs42,924).
"I told him it's not really my forte but he convinced me by saying he didn't care if they were perfect: they were on a shoestring budget and I agreed to shoot it for $250, which is nothing for a 10-hour event," the user explained.
Things take an unexpected turn
Things took an unexpected turn on the wedding day when the food was served. The photographer was told that they were not allowed to eat. Why, you ask? Because they needed to be on hand to take pictures of the guests. "In fact, they didn't save me a spot at any table," the user said.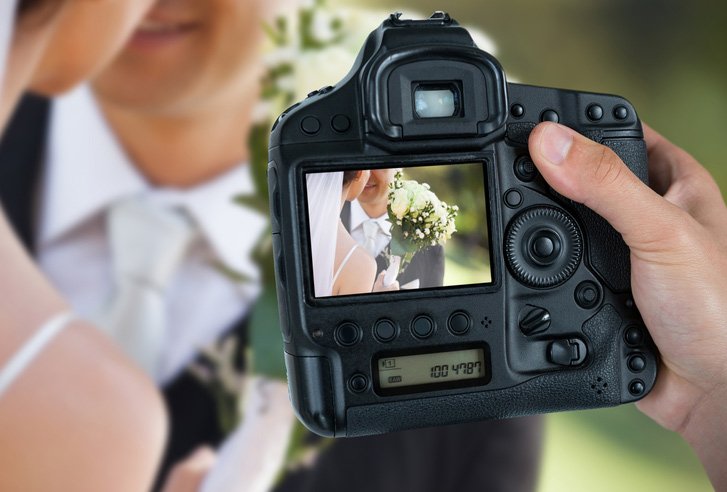 "I told the groom I need to take off for 20 minutes to get something to eat and drink. He tells me I need to either be a photographer or leave without pay," the post said.
Angered by the heat, hunger pangs, as well as general circumstances, the Reddit user asked the groom if he was "sure". As soon as he replied "yes", the user deleted all of the photographs from the day and left.
"If I was to be paid $250, honestly at that point I would have paid $250 just for a glass of cold water and somewhere to sit for five minutes," the user added. In response to the forum post, most Reddit users agreed the groom was at fault.
'They swindled you'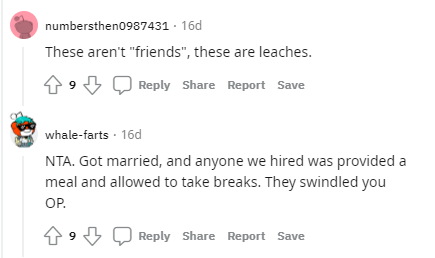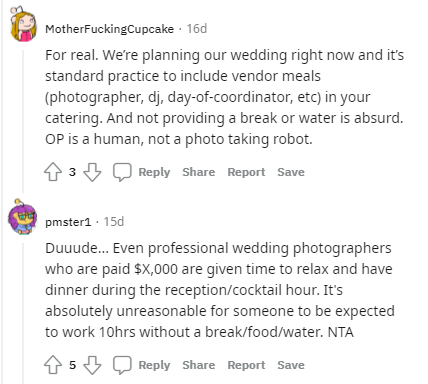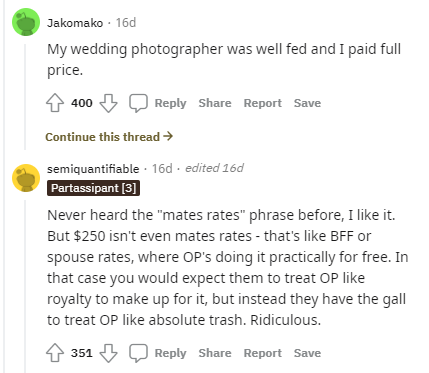 Well, we could not agree more.
In another unusual turn of events, a bride decided to send a wedding reception invoice to wedding guests after they failed to attend the reception even after RSVPing the couple.
A bride previously called off the wedding after the groom and baratis arrived drunk and forced her to dance.
What do you think of this story? Let us know in the comments section below.