Pakistan Super League has come to its ending stage in the final match. Since PSL got resumed cricket fans got excited and PSL teams didn't disappoint with their most entertaining matches.
Last night the final playoff was held between Islamabad who got beaten by the Multan Sultan in the first playoff and Peshawar Zalmi who brutally knocked out Karachi Kings to secure their second playoff position.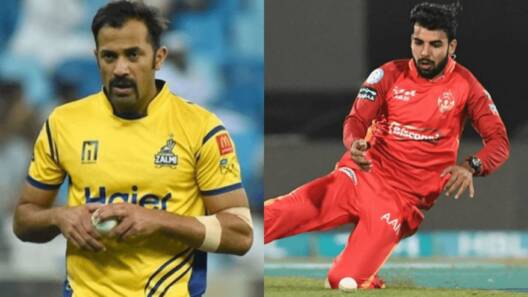 Both the teams were favorite for the night because both of them worked hard and reached the spot unexpectedly. But the outcome also surprised everyone, where Islamabad United being notorious for runs against other teams couldn't score the big target against Peshawar Zalmi and was knocked out of the PSL 2nd playoff.
There's no doubt this year's PSL was full of surprises and major incidents. Faf Du Plessis collided and fell unconscious on the field and other heat-up moments too.
Peshawar Zalmi Outclassed Islamabad United
Peshawar Zalmi won the toss and decided to bowl first. People thought there comes another 200 total from Islamabad, but things got changed within the first surprise over by Shoaib Malik. Usman Khwaja got ours on duck, which stunned the fans and his teammates.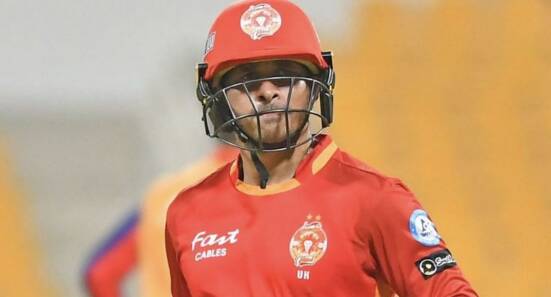 The dismissal was unexpected because in the first over Shoaib Malik's delivery got a smash hit by Munro right towards Malik and his shoelace touched the ball that hit the wicket at the non-striker's end. Usman Khwaja's wicket was the most crucial one.  
Colin Munro and Hasan Ali scored above 30 and gave some breathing space to his side. On the other hand, other players scored Muhammad Akhlaq 7, Brandon King 18, Iftikhar Ahmed 10, Shadab Khan 15, Asif Ali 8, Faheem Ashraf 1, and Muhammad Wasim remained not out with 17 runs.
ZaiZai Run Monster-Danger Batsman
Now Peshawar Zalmi needed a 175 run chase, which seemed a very decent score against any team but Zalmi's player especially Zaizai who was a nightmare for every bowler because he was smashing every ball out of the park and he's been very dominant through the tournament.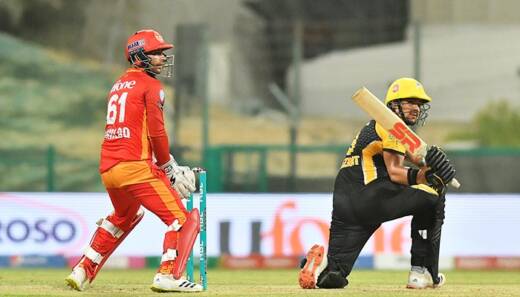 He scored 66 runs and got dismissed by Muhammad Wasim which gave Islamabad a great breakthrough. But the damage was already done by him and Wells who scored 55 runs.
Both of them were demolishing Islamabad United bowlers and together made 126 runs of partnership.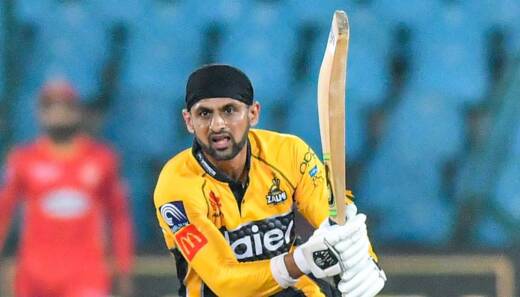 After Zaizai Shoaib Malik scored 33 runs and hit four consecutive runs in the 17th over to build the game up to the level of entertainment.
The match was super exciting because both of the teams have reached in finals previously and this time would another chance for both of them.
Shadab Revealed Reason Behind The Loss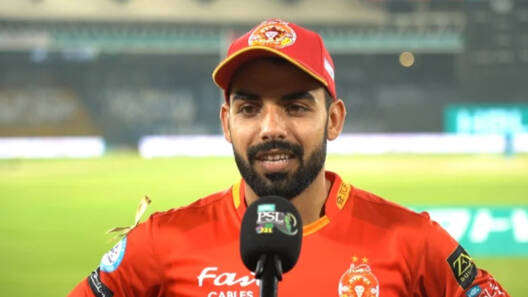 Shadab khan skipper of Islamabad United revealed to the fans that, "We failed to perform in the pressure games," said Shadab. "Zazai was in good form and Akhlaq dropping him, I think, was the turning point of the game. He took the game away from us."
"Hasan bought us back in the game but we failed to perform with the ball," he said. "We played good cricket throughout the tournament a part of these two games. We will be back next year."
Peshawar Zalmi Vs Multan Sultan- MEGA FINAL!
Now tomorrow is the big night for the debutant finalist Multan Sultan who will be facing Peshawar Zalmi for the Pakistan Super League Trophy. Both of the teams have a good lineup, experienced and young players to exhibit their cricket skills in the final.
No one can say what's going to happen, because when the tournament started Lahore Qalandars was the favorite and felt like they will win this time. But the way Multan Sultan and Peshawar Zalmi resumed their power gameplay in recent matches the final surely unpredictable.
It's going to be hard to pick, but will Multan Sultan's bowlers be able to stop the 'Run Monster Zaizai'? Because if they get him out in the early overs then Multan Sultan is ready to lift the trophy. So, keep yourself free tomorrow night, because two teams one trophy and one last dance.
What do you think of the story? Tell us in the comments section below.