A military run school was stormed and attacked by Taliban resulting in the death of 126 students in the northwestern city of Peshawar.
According to the chief minister of Peshawar, Pervez Khattak, more or less same numbers of students have been injured in the attack. He added that the 84 people killed in the attack were all 'children, however the hospital officials report that one of the fatalities was a teacher and one was a security official were also among the victims who have died in the attack.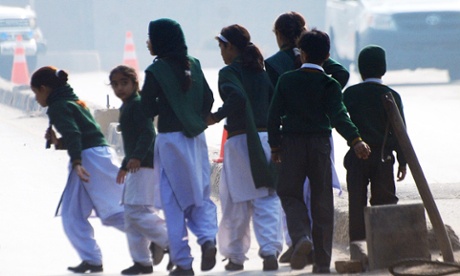 Pervaz Khattak reports that the fighting is still unfolding at the school.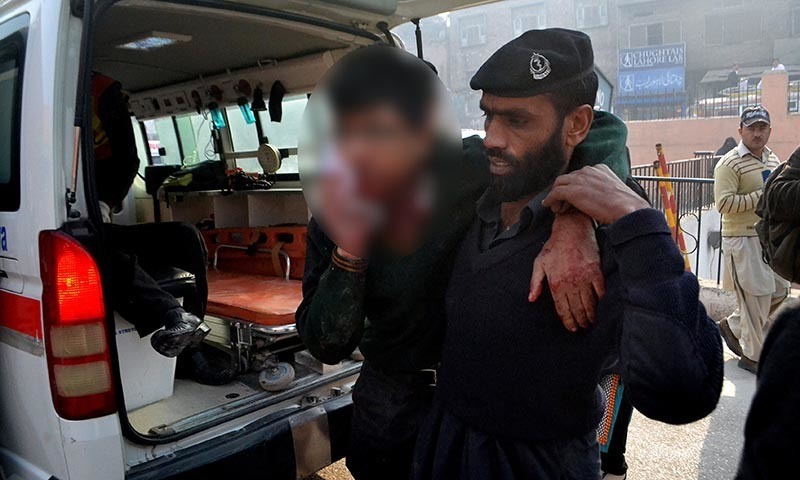 Officer Javed Khan told the media that the gunmen entered the school in the morning hours and attacked it by shooting at random. The school has students from grade 1 to grade 10. The army commandos promptly arrived at the scene and combated the militants.
The shooting was heard along with a loud blast of unknown origin, outside the school. No one knew what was happening inside as the details were sketchy and unclear.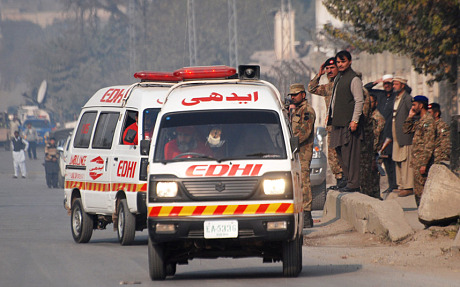 The government run channel of Pakistan, Pakistan Television (PTV) showed armed forces surrounding the affected area and pushing people back.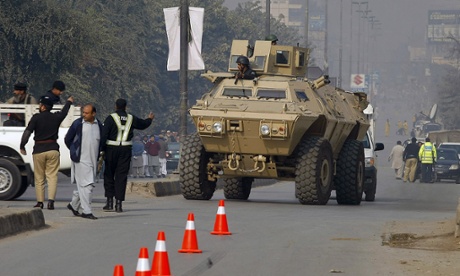 The spokesman for Lady Reading Hospital, Jamil Shah said that it was unclear if the soldier was already on the crime scene when the violence started or he was a part of the troops who arrived later. According to Jamil Shah, 36 people were also injured, including two teachers, the rest were students.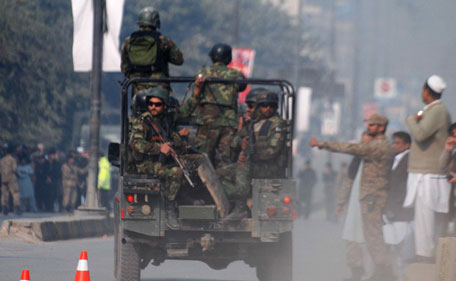 As per the Pakistan military, most of the students and staff members were evacuated from the school while the rescue operation was underway. The school is located at the corner of a military cantonment in Peshawar, but a considerable amount of students are civilian.
Abdullah Jamal, one of the injured students later told the media that he was a bunch of 8th, 9th and 10th graders who were receiving first-aid training and instructions by the Pakistan Army Medics Team, when the violence started for real.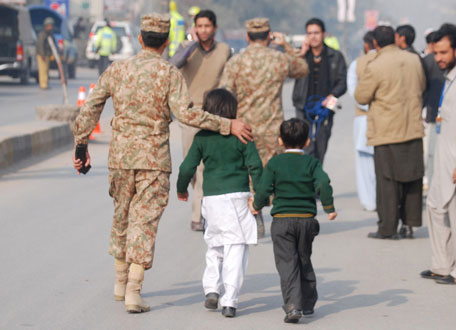 Abdullah Jamal told that in the first few seconds no one knew what was going on when the shooting began. He got shot in the leg.
While lying on the hospital bed, Abdullah Jamal said:  "Then I saw children falling down who were crying and screaming. I also fell down. I learned later that I have got a bullet."
He further added: "All the children had bullet wounds. All the children were bleeding."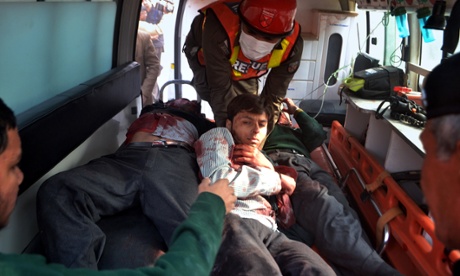 The responsibility of the attack was claimed by the Taliban spokesman Mohammed Khurasani. He phone called the media and told that six suicide bombers had carried out the attack to avenge the killings of the members of Taliban at the hands of Pakistani authorities.
Peshawar has always been the target of militant attacks, but recently, it experienced a relative lull.