The All Parties Muslim League shared a picture of former president Pervez Musharraf, who is undergoing medical treatment in Dubai. Currently, a new picture of Musharraf stirs debate on the Internet because of his health. It shows him looking weaker, and has triggered health concerns from Pakistanis.
Looking frail but smiling, the new picture that stirred debate was captioned, "We are requesting you all to pray for the life, health, and security of General Pervez Musharraf's health. Jazakallah."
Meanwhile, the Federal Science Minister Fawad Chaudhary, a former minister in Musharraf's cabinet, wished him good health and extended best wishes.
The retired four-star general and the tenth president of Pakistan, Musharraf, seized power in a 1999 military coup. He stepped down nine years later and was allowed to leave Pakistan in 2016 for health reasons.
The criminal cases pending against Musharraf were lodged by prosecutors under former PM Nawaz Sharif, who was ousted in the 1999 coup. Musharraf never returned to Pakistan.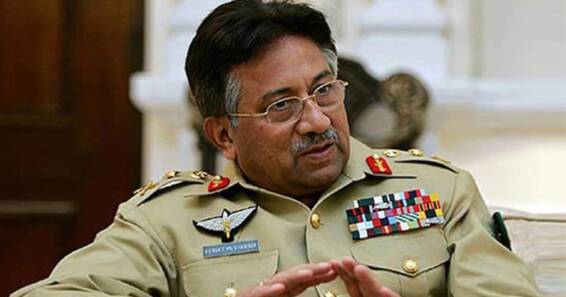 Back in 2019, Musharraf's lawyer told a special court that his client was suffering from several diseases, including a rare life-threatening condition. As a result, he could not personally attend court hearings in a treason case.
People on social media have been very vocal since the picture circulated on the Internet. Some people call him a hero, while some as a traitor – there seems to be no opinion in between.
Pakistani Twittersphere is divided over the former president
Musharraf's deteriorating health stirs an interesting debate
The case of the alleged murder of Akbar Bugti dragged on against Musharraf for a couple of years until earlier in January 2016, Musharraf was acquitted of the charges.
It is also pertinent to add that the ex-General Pervez Musharraf had left the country on medical grounds. Since then, he has not returned to Pakistan, in the light of his High Treason case. Experts now believe that the judgment reserved is against the ex-president and will likely be severe in nature.
In the picture, the former COAS looks very ill, something no one had thought about. His illness remains unspecified, but the impact of the disease can surely be seen on his face. Rumors suggest that Musharraf is suffering from an acute cancer illness that is very rare, however, there is no evidence to back these facts.
In the end, we suppose, it is rather safe to say that Musharraf is going through a rough time. To wish the curse of the heavens upon someone is not the right thing to do. We wish him a speedy recovery and hope that he can face the court of law with the utmost respect.
What do you think of this story? Let us know in the comments section below.