Usually, worshippers gather in packed mosques on the first day of Eid to offer early morning prayers, this year we should do it at home to protect ourselves and others from the coronavirus.
How exactly can the Eid prayer be offered at home? Khaleej Times consulted Dr Mohammed Eyada Ayoub Alkobaisi, a Grand Mufti with the Islamic Affairs and Charitable Activities Department in Dubai. He explained a helpful step-by-step guide.
Dr Alkobaisi said it is done in the same way one would in an Eidgah but without the khutbah (sermon). "There is no khutbah of Eid when praying at home."
The Eid prayer has two rakats, starting with the niyat or the intention of the Eid prayer, followed by six or seven extra takbeers other than the opening takbeer in the first rakats, he said. "After rising and giving (takbeer takbeert-ul-qiyaam) to the second rakat, one should say five extra takbeers," he said. "It is also permissible to perform the Eid Prayer with only three extra takbeers in each rakats".
The first rakat of the Eid prayer
The prayer is similar to the Fajr prayer in that it consists of two rakats. When it comes to the first rakat, begin by raising your spread hands to your ears and give seven takbeers of Allahu Akbar before reciting Surah Al Fatiha and another surah of your choice. After this, complete the rakat in the normal method by bowing down in rukoo and prostrating in sujood.
The second and final rakat of the Eid prayer
Begin by giving five takbeers of Allahu Akbar followed by, once again, Surah Al Fatiha and another surah of your choice, followed by rukoo and sujood.
SOPs for Eid prayers
The Sindh government has allowed religious congregations on Eid and Jummatul Wida to be held with strict SOPs. They'll take place in open places and parks.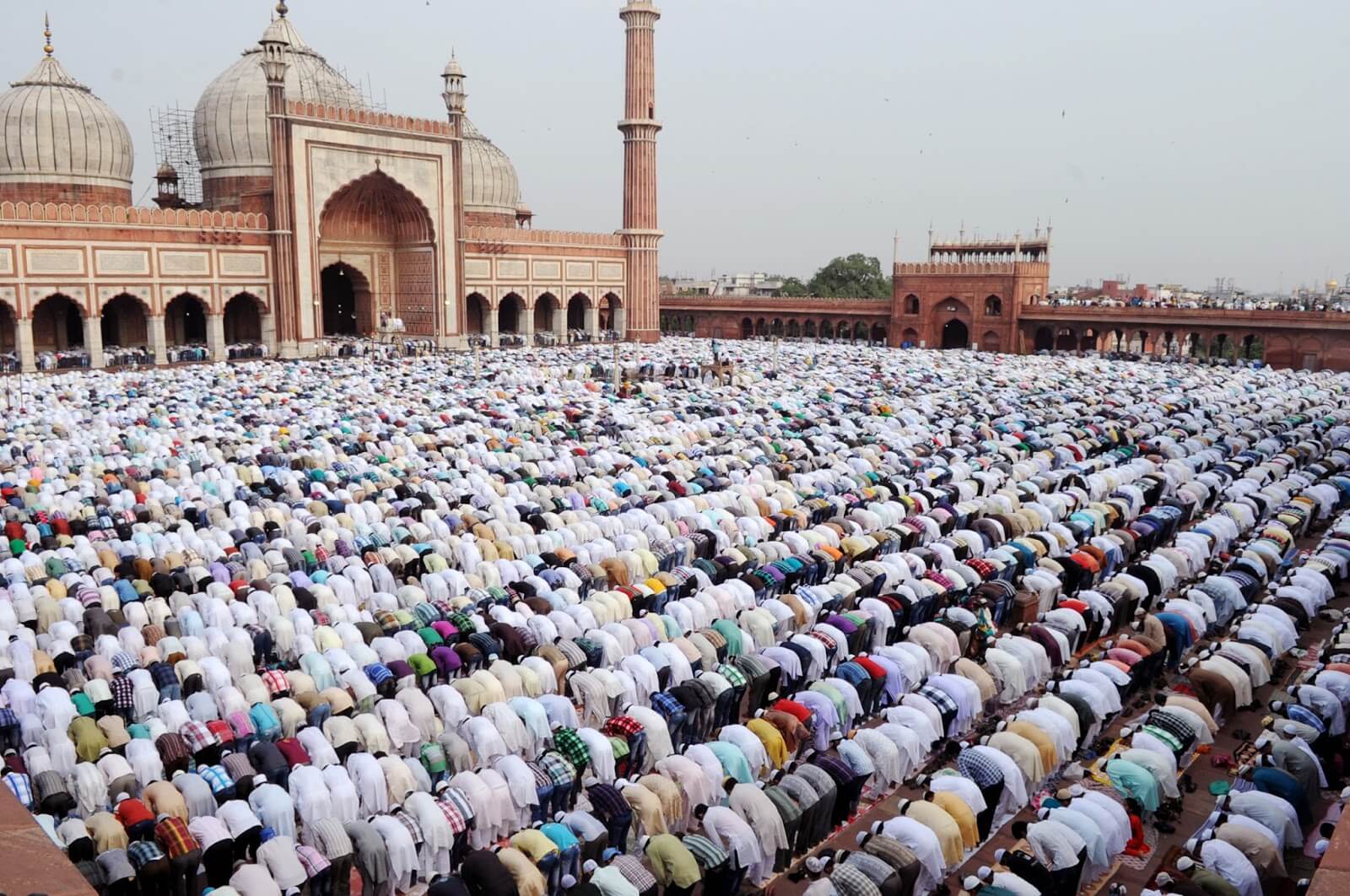 Information Minister Nasir Shah said people above the age of 50 and children, especially those who are ill, will not be allowed to enter mosques. People will pray six feet apart from each other and discussions after prayers, shaking hands and hugging are prohibited.
Shah added that prayers might be held twice in places where large numbers of people turn up. Worshipers have been asked to bring their own prayer mats and perform ablutions (wuzu) at home. Everyone entering mosques has to wear a face mask.
Once the Eid prayer is done, it's time to celebrate. Try to stay at home, treat yourself to your favorite breakfast, and zoom your family and friends. Exchange wishes with your family and this time, unfortunately, you won't witness the joy of getting the eidi (sigh).
What do you think about the story? Tell us in the comment section below.