As the coronavirus (COVID-19) pandemic sees no stopping, life cannot stop as well. With the day to day activities undone and people with nowhere to go to, the show must go on. Major brands are finding alternate ways to provide entertainment, while also practicing social distancing and helping society.
On the same lines, Pepsi has joined hands with Global Citizen and international artists including singers, musicians, entertainers and actors to bring us the 'concert of the century'. The biggest virtual concert in the history of the world in these tough times definitely sounds like a plan. One that we are totally interested in!
This weekend, some of the biggest stars from across the world will unite to perform at "One World: Together At Home" – a virtual concert in collaboration with Global Citizen and the World Health Organization (WHO).
The virtual concert will celebrate our frontline warriors, the doctors, nurses, paramedics, health-care and other emergency workers who are fighting this contagious disease to the best of their abilities. This unique concert will be televised on different networks, while also being live-streamed on many platforms including Instagram on Saturday, April 18th at 5:00 pm PST (8:00 pm ET).
"We're excited to join forces with Global Citizen to bring you a night you'll never forget: One World #TogetherAtHome. Stay in with us for a night packed with entertainment, in support of the heroic efforts of health workers," said a Pepsi statement.
The virtual concert will feature some of the biggest, most renowned names including Billie Eilish, Lady Gaga, Priyanka Chopra, Shah Rukh Khan, Paul McCartney, Elton John, Edris Elba, David Beckham and many, many more.
Here's the concert's star-studded lineup!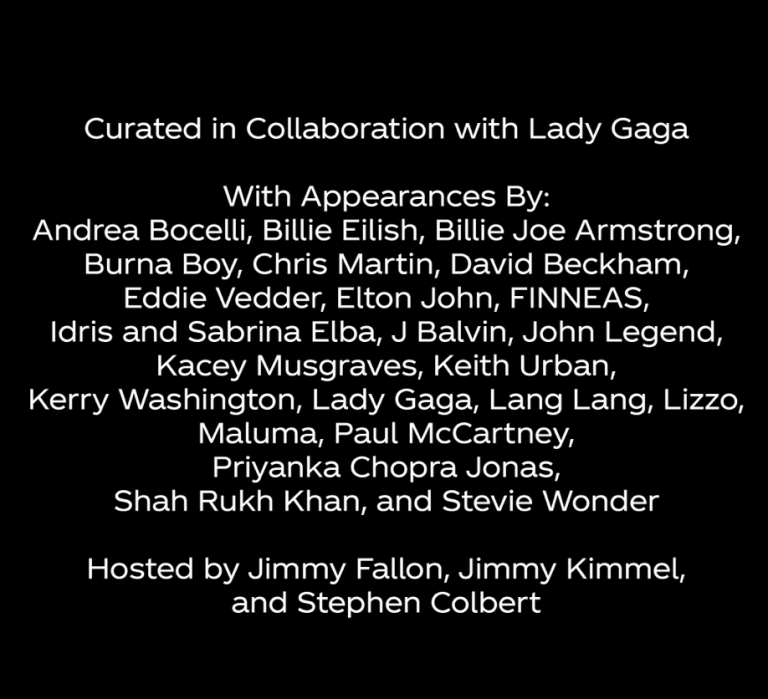 Here's what Priyanka Chopra Jones posted on her Instagram

As crazy as it sounds, the show will be hosted by the wonder-trio of Jimmy Fallon, Jimmy Kimmel, and Stephen Colbert. Maintaining and promoting the concept of One World, At Home Together, artists will be live in front of you from inside their houses.
On the other hand, Pepsi has also been running a relief campaign by the name of 'Millions of Meals till the Nationa Heals' – in a bid to support struggling families in Pakistan. Families most impacted by COVID-19 coronavirus in Pakistan are being provided with healthy meals by Pepsi, who have partnered up with PPHI, Orange Tree, Rizq and Al-Khidmat foundation for this noble cause.
So, will you be tuning in to see the 'concert of the century'? Let us know in the comments.