Just the second episode and we are already hooooked!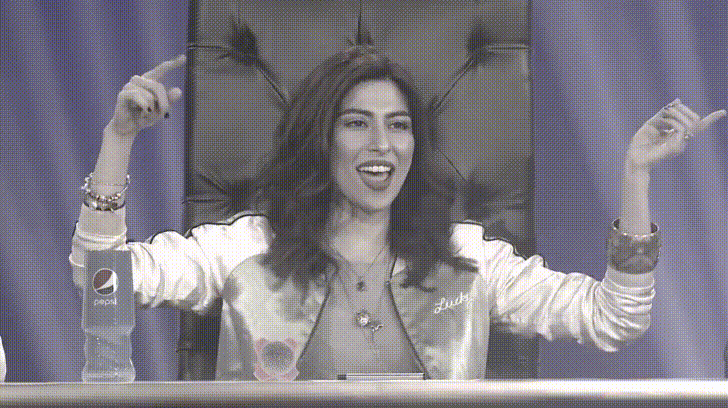 The first episode was electrifying! We discovered some gem of bands and how can we forget Tamasha receiving a standing ovation from the judges for their first performance on the platform? It was the strongest highlight of episode 1 and there's so much to talk about the second one.
These guys simply made it memorable! <3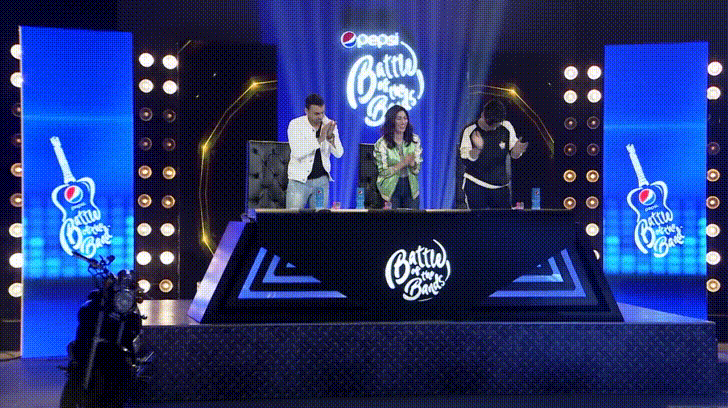 All eyes on the second and the bigger question – WHO WILL BE THE TOP 8 BANDS?
This episode, we discover more bands as they make efforts to win over the judges and ultimately bag that coveted spot in the final 8 of Pepsi Battle of the Bands S03.
Brace yourselves for an amazing round of music; catch the dramatic episode here:
Let's start with "Kaghaz" – their story is special!
You witnessed their performance and you saw the judges' reaction. They performed "Tara Jala" by Junoon. Although it was a rendition, they managed to spin a different and complex style which managed to impress the judges. Meesha Shafi, specifically, was impressed as she passed on her #GirlBoss badge to the vocalist after their performance.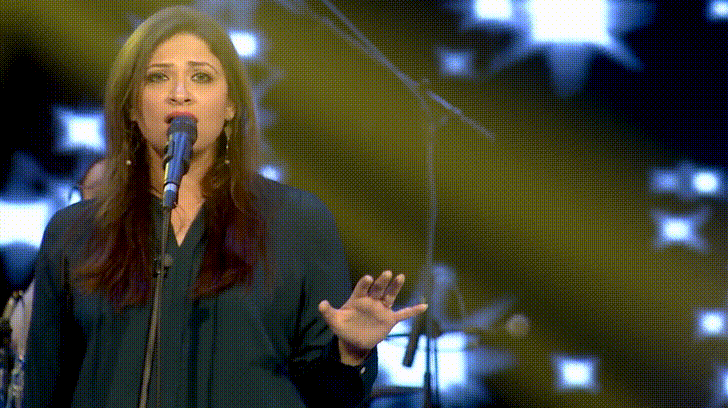 ANNNND. An important highlight of their journey is that their lead vocalist flew to audition for Pepsi Battle of the Bands the very next day after getting married. WOW, SUCH PASSSSION.
Next was Deja Vu and yes, bolo bolo they were gooood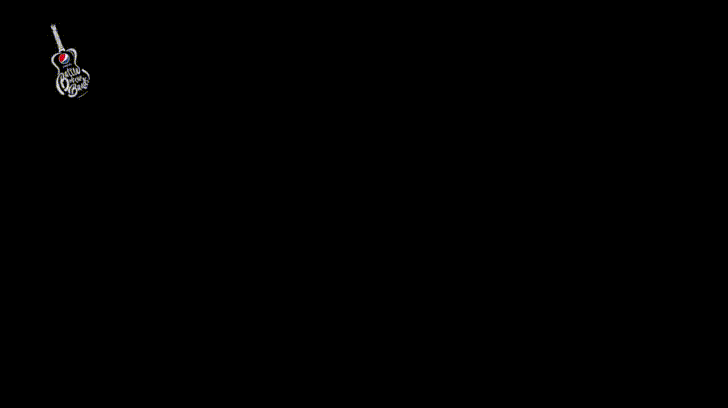 Their sounds were pretty versatile. It was a complete manifestation of the revival of band culture in the country. Deja Vu performed "Bolo Bolo", an iconic song by Sajjad Ali and was largely applauded by the judges for their versatility. Surely, a blend of jazz music allowed them to put up a great performance before the judges!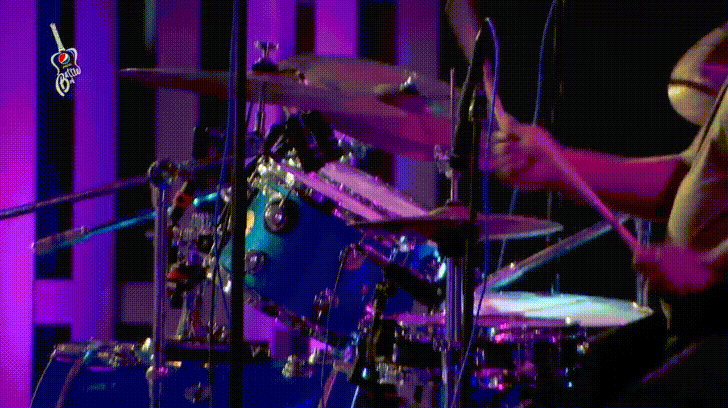 The game wasn't quite easy for Easy Games…
This band took on Ranjish Hi Sahi by Mehdi Hassan (NOW THAT IS A BOLD, BOLD MOVE). This band also took on an attempt at exploring a different genre. A diverse sound was created and integrated into a classic song. These guys were up to some serious business here.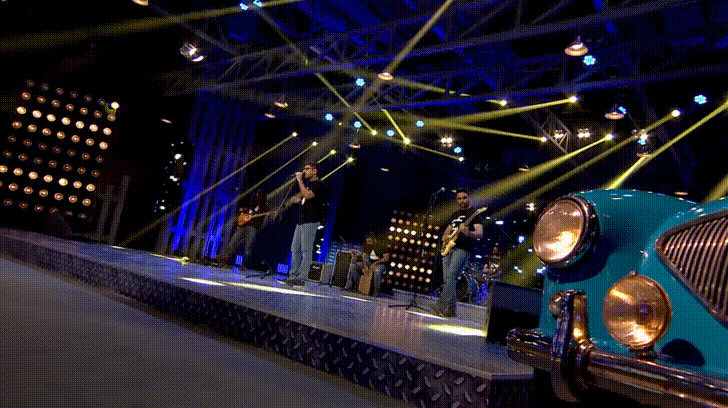 They received a critique on their song but were largely praised for their magical skill on instruments.
OB Positive, a band from last year made a comeback this episode. The rest of the bands Aarish, 21 The Band and Bayaan. You can catch their performances in the episode above.
NOW… THE NERVOUS PART THAT GOT US ALL ON THE EDGE OF OUR SEATS!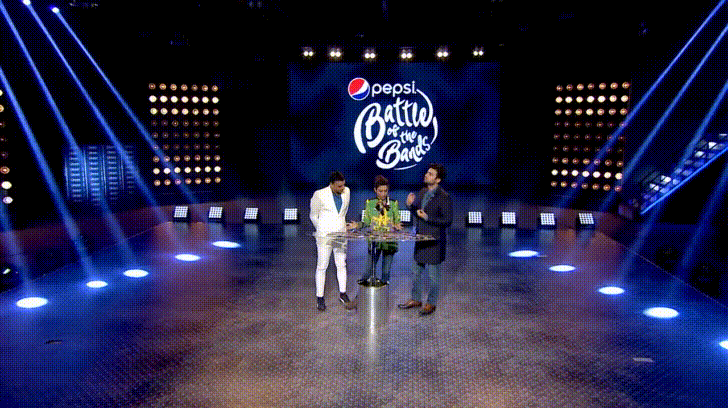 Who advances and who goes home? We were humming to every band's performance and we believe it must have been a difficult decision for the judges. But that's the beauty of the competition!
SOOOOO… Here's the top 8 of Pepsi Battle of the Bands Season 3:
Sarmasta, 21 The Band, Deja Vu, Tamasha, Bayaan, Xarb, Khamaj, and Kaghaz. CONGRATULATIONS TO ALL!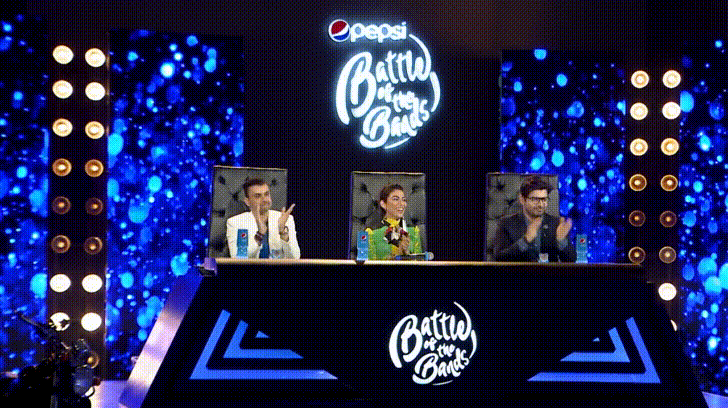 We say goodbye to the rest. Surely, their journeys have not ended. This is just the beginning. They have amassed a rich experience and it ends on a positive note for them. The only thing that matters is to keep playing, keep practicing and never giving up. Everyone's story awaits.
Our judges also advised them to continue their journeys pursuing music and that's all that matters.