Flip your time capsules back about 15 years and try to remember the local music scenario of that time. Many successful bands in our music industry started out; and when you are talking specifically about 2002, you must not forget Pepsi Battle of the Bands.
It's finally back after 15 years and before the episode airs this weekend, let us reflect upon how much the music scenario has changed and what to expect this time.
Let's take a walk down the memory lane and see how everything's changed…
Pepsi went from this
to now this
Fawad Khan went from this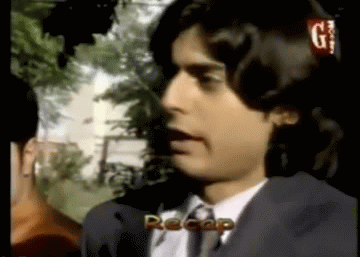 to now this
Meesha Shafi went from this
to now this
Pepsi Battle of the Bands went from this
to now this
And thanks to this platform, we discovered them
Nostalgia, right?
There were not many aspiring artists who wanted a name and recognition for their talent back then. Now, it has been the other way around. Pakistan is simply swamping of talent and it was about time that our youth were catered by a platform that hands them the right opportunity to make a name for themselves.
The first episode will air on 30th of July, 2017 and this time we have Meesha Shafi, Fawad Khan and Atif Aslam as the judges of the upcoming show. Besides them, we shall see Aaroh's Farooq Ahmed as well as Shahzad Hasan from Vital Signs as the judges.
What to expect?
The culture of music bands has long lost since the past many years. This shall be one step to revive it since we shall be seeing talented bands going one-on-one in an exciting competition. It would be an enthralling piece of entertainment from the first show till the grand finale because we know just how massive it is and the artists that shall be competing.
Although Fawad Khan has been missing in the music prospect for the last few years, yet him presiding alongside Meesha Shafi as one of the contemporary judges of the show will be integral. The aspiring artists will have them as sort of an impartial and upright critic which will prove to be rewarding in every way. It will engrave the future prospect in the music industry, start a trend that we haven't had for a while now and we will discover a heap of talent that will log the timeline in future.
You are in for a blazing round of entertainment, starring some of your favorite stars! Unless you're this guy…
I AM SO EXCITEDDD… ARE YOU?
Mark your calendars and clear your schedule for Sunday because Pepsi Battle of the Bands is here for your entertainment!