Time is running fast, along with that things are changing as well. Changing is happening in every forum, whether it's tech or sport.
Mentioning sport, Football considered one of the most diversified sports in the world, where different country players play together for the respective club and compete to win it.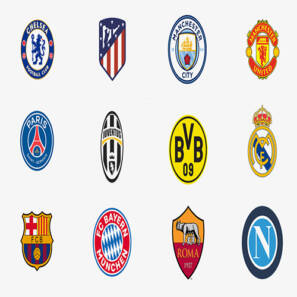 No doubt, tech involvement changed some areas, but the major change that can be seen recently is in the gameplay.
Apart from that, the whole concept of football has changed, in which it includes the gameplay, signing, and tactics. Talking about game-changing, there is one man, who changed the dynamic of football especially the English Premier League.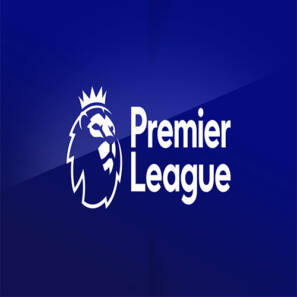 One of the most highly anticipated managers in football history, who not just earn trophies in the Spanish league, but also in German as well. None other than "Pep Guardiola".
Pep & His Early Career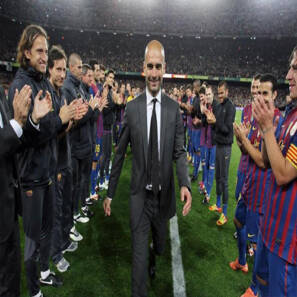 Pep Guardiola is the successful manager in the premier league division currently and an influential one too. His journey of success started when he joined Barcelona, where he made history with the 14 trophies in four seasons and became one of the most successful managers in Barcelona history.
He changed the style of game in Spanish League for Barcelona, no one expected such modification in gameplay especially the famous one TIKI TAKA.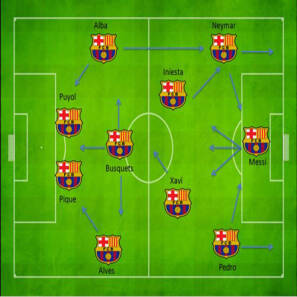 TIKITAKA Tactic had frustrated many of the other teams in Europe whenever they face Barcelona. Because it was difficult to hold them back.
Cruyff's Philosophy Adaptation
For those who don't know about the philosophy he has implemented in football, that was Johan Cruyff's tactical philosophy and he adapted it beautifully in every manner.
He doesn't believe in an individualistic approach, he's more into team games which have been seen throughout his managerial career.
He took Barcelona in his early career to the next level, where he used the 'False Nine' tactic which he made Lionel Messi play in nine positions.
Even Messi evolved in that position of playing, which made him not just dribble and score but also create plays.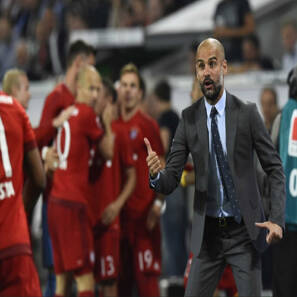 When Pep departed from Catalan and joined German side Bayern Munich. He faced trouble in setting Bayern's midfielder side and used his creativity to come up with unique decisions.
Bayern couldn't hold ball possession for the long run, so what he did? He allowed full center backs to move in the mid side were giving extra body to make counter attack stronger.
This creative move had made a huge impact on the team and football.
Now in modern football, fullbacks are more involved in the high fidelity counter-attack rather than just defending their territory.
Game Changer in Premier League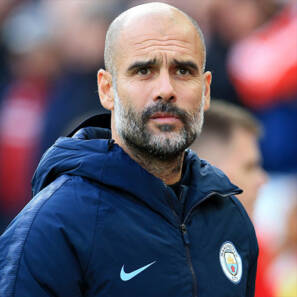 In 2016, Pep Guardiola took a huge turn, when he joined the Premier League division and became the head coach of Manchester City. That year was not very good for him, he was making some major signings which now creating a creative play on the pitch. Although it was the first season in his career as a manager that went trophyless.
In 2017, Guardiola won not only Premier League, but also every domestic league title including FA Cup. Pep Guardiola experimented with every player, knew which player would be great at that position and that's what happened with David Silva and Kevin De Bruyne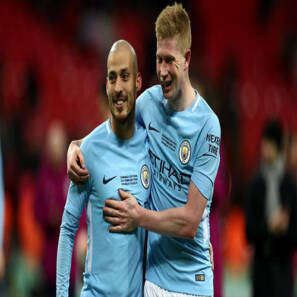 They both worked together with the creativity of becoming playmakers, they played a very significant role in making chances for Sane, Sterling, and Sergio.
MidFielders Are Centre Backs
Not only is that Midfielders as Centre back the only thing that he has done in his managerial career. In Barcelona, he did with Javier Mascherano, in Bayern with Alaba, and now in City with Fernandinho.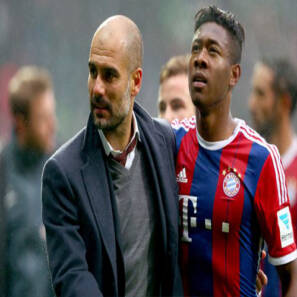 He believed, that midfielders are not only for completing the passes there's more into it.
Guardiola his idealism of high defensive line with the powering attack, which was adapted from his mentor Cruyff.
Today Pep Guardiola has managed to create something unstoppable, which everyone can witness with their bare eyes as the city demolishes every premier league team.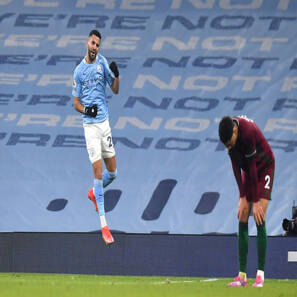 Pep and his side ready to lift their 5th Premier League title and 3rd under Guardiola's Manager.
Manchester City's current performance no doubt unmatchable, no one can come near to them in terms of points on the table, and GOD they are invisible in this season with 21 straight wins.
There's no doubt currently Pep has more records than any other Premier League manager has and he's progressing every day. He managed to build a team, utilized every penny of the club, and invested in key players.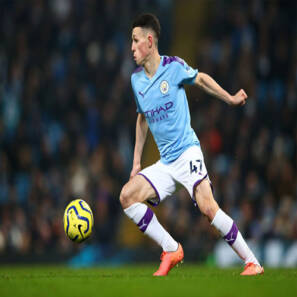 Phil Foden the academy player who wasn't very much into the first team, but Pep made him an exceptional player. This season he started in every match and managed to score as well.
Even in recent fixtures, Guardiola didn't play a proper striker, instead, he replaced Sterling in that position and other players were scoring.
It shows that Pep's tactics have changed the football not only for City but overall. There's no harm in accepting the fact, that Pep had changed the dynamic of Football, that we have seen in the past decade.
What do you think of the story? Tell us in the comments section below.