On Saturday, Imran Khan held a political rally in which he unveiled the 10 points reform agenda for Karachi. The chieftain of Pakistan Tehreek-e-Insaf also announced that he will contest general elections 2018 from Karachi.
On the same day, Bilawal Bhutto Zardari also conducted a rally in Karachi but according to political analysts, people turned for PTI more than PPP. For which, Imran Khan thanked Karachittes later.
تحریک انصاف کے تبدیلی کے ایجنڈے کی بھرپور حمایت میں نکلنے پر میں کراچی کر پرجوش عوام کا شکرگزار ہوں۔ https://t.co/ewaFIRQKdz

— Imran Khan (@ImranKhanPTI) May 13, 2018
On the very next day of PTI's unexpectedly successful rally in Karachi, someone shared a picture of Imran Khan with his third wife Bibi Bushra Maneka on social media. Khan's smile in the picture is portraying the quality time he is having with his family. Although, the authenticity of the picture is still unconfirmed by any party official.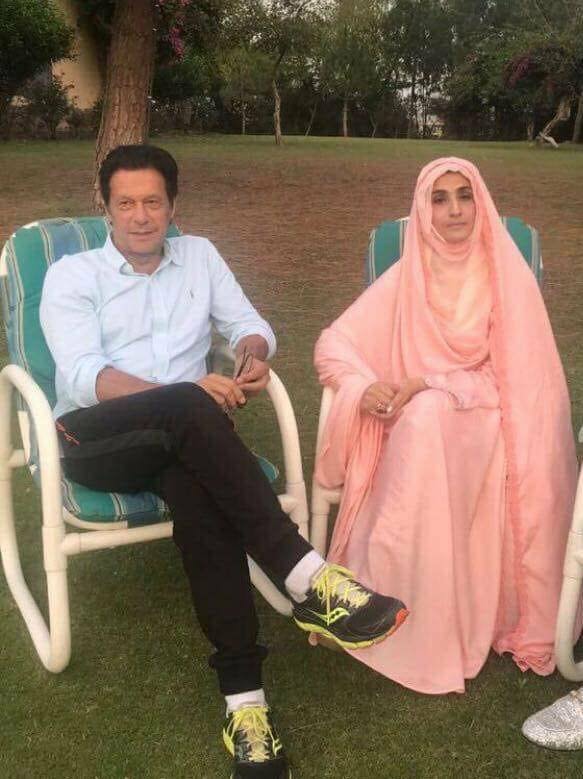 After the picture was shared on social media, it was flooded with the prayers and criticisms by keyboard warriors.
Pathan De Joggers!
ساڈا پٹھان جاگرز پا کے ای پھردا رہندا وے؟ ?

— Asif_Ahtisham (@asif_ahtisham) May 14, 2018
Pakistanis Love Allotting Nicknames!
https://twitter.com/9972_ali/status/995741256843235328
Imran Khan Is Still A Heartthrob!

The Shareef Bacha 🙂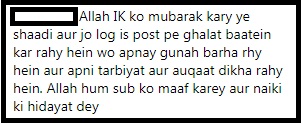 OMG!!!

AMEEN!!!
Mashaalah chashm-e-baddoor. Allah dono ko khosh rakhe. Amin

— warsak (@Amjadkhan005) May 13, 2018
Earlier this year, after facing huge speculations, Imran Khan tweeted a thread of six tweets in which he answered the allegations regarding his third marriage and clarified that getting married isn't a crime.
6. All I ask of my well wishers and supporters is that they pray I find personal happiness which, except for a few years, I have been deprived of.

— Imran Khan (@ImranKhanPTI) January 9, 2018
After a month, the party officials confirmed that Bibi Bushra Maneka accepted the proposal of Imran Khan and the marriage ceremony took place at Bushra's brother house in the presence of very close relatives only.
Another debate over a minor dispute between Imran Khan and Bushra Maneka also stirred up on social media last week. According to sources, the sisters of Imran Khan were not happy with his third wife. Some also predicted that the presence of PTI chairman's dogs at Bani Gala annoyed her and she moved from there.
But this picture of the couple has debunked the rumors of any split. We just hope that the keyboard warriors could spare them and let the couple live a happy life!