The news of Sridevi's death broke the entire internet, given how the legendary actress took the film industry by storm. The talented actress and her promising work of years will always be remembered by the film fanatics.
People All Over the World Were Grieving the Loss
Shocked beyond words to hear about the sad and untimely demise of #Sridevi. A dream for many, had the good fortune of sharing screen space with her long ago and witnessed her continued grace over the years. Thoughts and prayers with the family. RIP ??

— Akshay Kumar (@akshaykumar) February 25, 2018
Indeed!
❤️ she started her acting career at the age of 4. Her legacy will live on superstar #Sridevi pic.twitter.com/68XDEh2KkL

— Varun ZAFAR Dhawan (@Varun_dvn) February 25, 2018
Speaks the Heart
. @TheMahiraKhan views on #Sridevi pic.twitter.com/UP7GoA4jRq

— Abdul Ghaffar (@GhaffarDawnNews) February 25, 2018
According to major Indian publications, Sridevi was found dead in the bathroom by her husband, Boney Kapoor.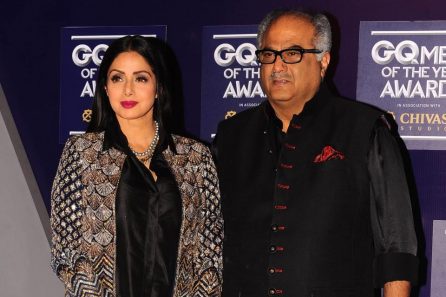 According to the reports, Sridevi died of cardiac arrest. Boney Kapoor found her dead in the washroom bathtub. The two had plans of having dinner together in Dubai.
However, numerous people started claiming that the actress did not die a simple death – there were other reasons involved.
The strongest women have the weakest hearts sometimes…#RIPSrideviji

— Ekta Kapoor (@ektaravikapoor) February 25, 2018
After hearing all sorts of rumors, Ekta Kapoor tweeted again, shutting down the various controversies.
Evil ones pls realise one percent ( as fwded as my doc told me) of the population can have an cardiac arrest without any heart condition or any kind of surgery ! It's destiny not how evil rumour mongers portray!!!

— Ekta Kapoor (@ektaravikapoor) February 25, 2018
People Were Claiming that Sridevi took Drugs and Surgeries to Look Younger, which Caused her Death
Mem u also know that she had too many surgery and was on drugs to look younger why do not you want to accept

— Ekta soni (@Ektasoni_19) February 25, 2018
Upper lip surgery was the reason for her sudden cardiac arrest. #SideEffectofPlasticSurgery. Bollywood heroins wants to show they are young even in their old age and opt for these plastic surgeries. Plastic Surgery #SideEffects apply as per body & age.

— Chor Chowkidar ka Baap AshishK (@AshishK5) February 26, 2018
Someone Shared a Detailed Analysis As Well
People commenting below shared how the actress may have collapsed due to the side effects of the drugs. One even mentioned that she may slipped in the washroom.
Whatever could be the reason behind her death, people need to be more sensitive and understanding towards the mourning process. They should allow the family to grieve in proper space, without poking their noses in what could possibly be the reason.