Dananeer Mobeen, the viral pawri girl who became the talk of the town earlier, recently brought on the pawri at a wedding as she lit up the dance floor.
"Ye humari car hai. Aur ye hum hai. Aur ye humari pawri horahi hai." By now, you must have definitely seen this viral video. Not only did the video go viral but the internet was also flooded with various memes, with a few recreations of the video made by celebs and users.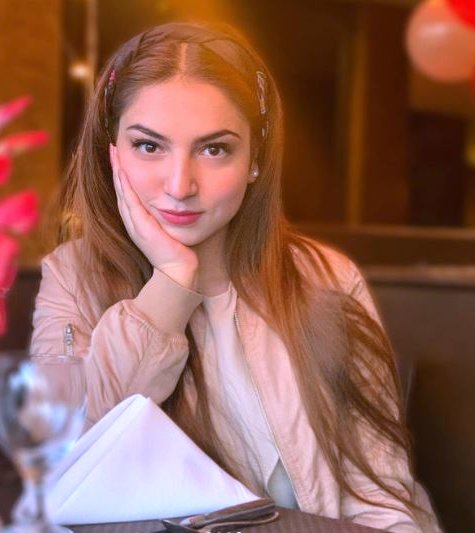 Mobeen's first look from Humayun Saeed's and the ISPR's upcoming drama Sinf-e-Aahan took social media by storm over the weekend after the launch of its trailer. The pawri girl has since been posting about the overwhelming response she is receiving from both viewers and actors.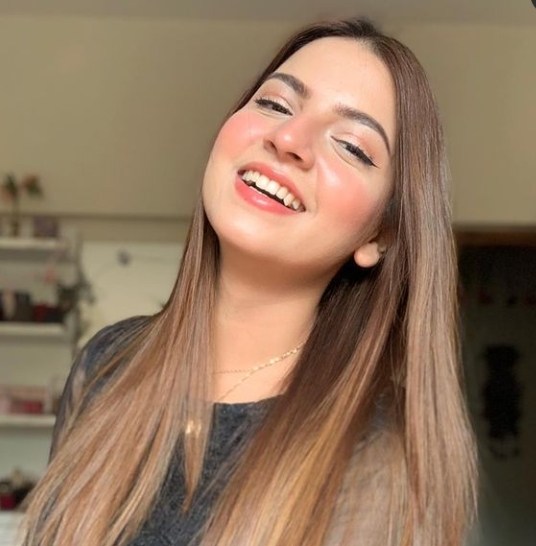 The social media sensation has joined Sajal Ali, Syra Yousuf, Yumna Zaidi, Ramsha Khan, Kubra Khan, and Sri Lankan actor Yehali Tashiya Kalidasa. Sinf-e-Aahan is expected to be an all-women version of ISPR's previous cadet college drama, Ehd-e-Wafa.
While Mobeen may be busy with her acting commitments, her social media engagements have not slowed down in the slightest. Several videos from a wedding attended by her have been done the rounds on social media. One of them shows her surrounded by friends as she performs an Attan dance to a Pashto song.
Check it out:
They continued to sing in the flashlight after what appears to be a power cut at the venue. Mobeen certainly knows how to entertain her followers.
The internet went crazy over Mobeen's video earlier as it vividly depicted the 'burger' people of our society. Mobeen garnered a lot of attention with her hilarious sense of humor.
Mobeen, also called Geena, is an influencer on Instagram, as well as a content creator with about 1.6 million followers. She hails from Peshawar and resides in Islamabad. Not so long ago, she also shared a video of her reciting naat and won the hearts of social media users who absolutely loved her melodious voice.
Her pawri meme became such a hit earlier that it even crossed the border. The video sparked top trending hashtags on social media and garnered millions of views and hundreds of spin-offs. So much so that the famous Indian music producer Yashraj Mukhate made a remix of the video.
What do you think of this story? Let us know in the comments section below.