WARNING: Some viewers may find the content of this story disturbing. Viewer discretion is advised.
On Wednesday night, a dispute over a parking spot took a violent turn in Karachi's PAF Falcon Complex on Shaheed-e-Millat Road when an official's son allegedly attacked, and stabbed two people.
Nothing could be a more damaging evidence of a society rolling on the edge of lawlessness than seeing a criminal walk around freely. Take the example of Karachi for instance. Violence is offered here as the most optimum solution to any problem. This recent incident is an incriminating evidence of intolerance.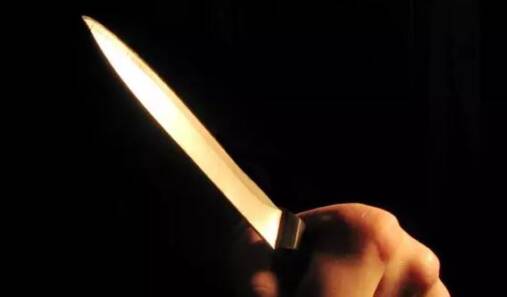 The explosive wave of intolerance sweeping across Pakistan is giving a rise to more serious threat to the country's most vital interests and the people's mental equilibrium than any other problem. More than often, it only results in the the threat of external aggression.
In the recent unfortunate turn of events, two people were stabbed by a man over a dispute that occurred over a car parking. According to the details, the incident occurred in residential apartments located at Shaheed-e-Millat Road.
As per reports, a man named Ibrahim stabbed two people after a heated debate over the car parking issue. The injured were rushed to a nearby medical facility for treatment. The attacker fled the scene, while the police have lodged the case of the incident. In addition to this, the video of the incident has also gone viral on social media.
Take a look at it
There are a few more clips making rounds on social media which are extremely disturbing. The accused brutally attacked a young guy with knife. One of the videos also show his family crying as he was lying in a pool of blood.
The FIR registered at PS Sharah e Faisal against one #IbrahimDurrani for stabbing two brothers after a quarrel over a parking/driving issue in #PAFFalconComplex #JusticeForMoazzams pic.twitter.com/DptXF8gqMI

— M. Jibran Nasir (@MJibranNasir) March 18, 2021
Watch the horrific stabbing video!
WARNING: Some viewers may find the content of this video disturbing. Viewer discretion is advised.
Here is another video showing the stabbed victim
Wealthy families pay no heed to their children acting obscenely and rather promote their actions. Sure, we might soon see a picture of the accused behind the bars trending on Twitter and Facebook. Everyone will see 'justice being served.'
However, that is never the case, at least not with someone belonging to an influential family. A day later or two, he will be released. Such incidents and lack of punishment for people with clout are the prominent reasons citizens lose confidence in their government.
Last week, a student of the University of Sindh was shot dead in an alleged police encounter in the Sukkur district. In a similar incident last year, a 21-year-old man was shot dead by Anti-Terrorist Squad (ATS) personnel in Islamabad.
What do you think of this story? Let us know in the comments section below.