Disclaimer*: The articles shared under 'Your Voice' section are sent to us by contributors and we neither confirm nor deny the authenticity of any facts stated below. Parhlo will not be liable for any false, inaccurate, inappropriate or incomplete information presented on the website. Read our disclaimer.
I feel glad to say that Pakistan is reviving its cinemas again! The film industry is busy producing some fantastic films since the last 2 to 4 years. Many new faces have showcased their talent, some brand new directors have put forth their directions and we have got to hear some really classical new music! With all other films being released this year, Parchi is ready to make its way to the cinema houses this winters.
The team who produced the last year's block buster  Janaan is ready to produce a rom-com again! "Parchi is a situational comedy," says Imran Raza Kazmi, the producer.The Aila of SANAM, the actress turned producer Hareem Farooq is ready to produce another film after Janaan with herself being the leading lady. Azfar Jafri is directing this project and the script has been penned by Shafqat Khan.
Here's the dedicated team behind Parchi. (Usman Mukhtar, Hareem Farooq, Azfar Jafri, Imran Raza Kazmi)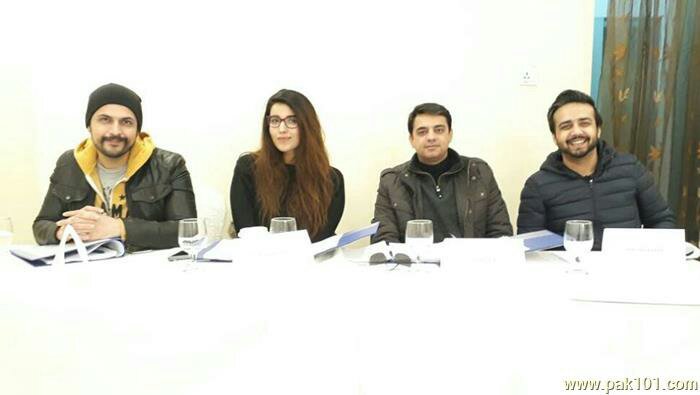 Recently, the team tried to draw our attention by releasing an enigmatic yet amusing teaser for the movie, ( It was also released at the end of Janaan in the cinema houses) starring the producers, Hareem and Imran. Have a look at this Dabbang teaser.
And this is how Usman Mukhtar- one of the lead roles and also the cinematographer of Parchi roasted Hareem and Imran by mimicking them!
Parchi is a situational gangster comedy. It revolves around three friends who land in deep trouble and seek help from a lady. It has an ensemble star cast of Usman Mukhtar, Ali Rehman, Ahmed Ali and Hareem Farooq. We will get to see some other faces too including Faizan, Shafqat, Talal, and others.
The team!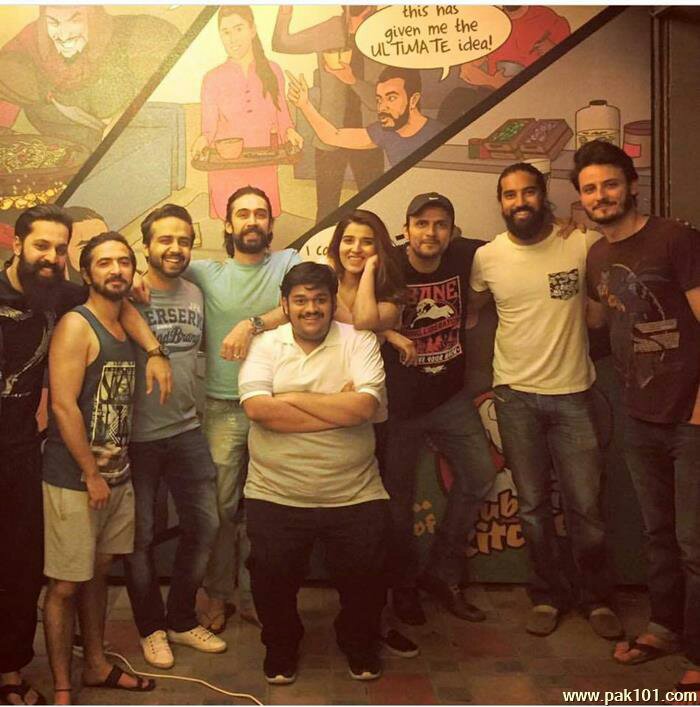 The Zaki of Ye Raha Dil is all set to steal our hearts once again. Ahmed Ali on sets of Parchi.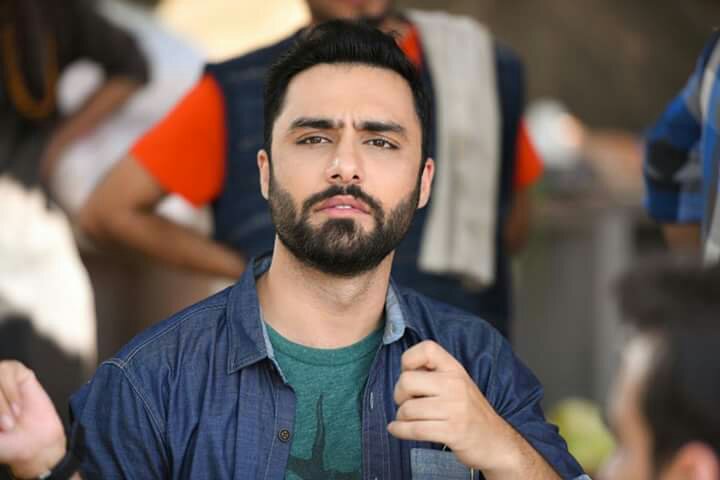 The team behind Parchi poses for a picture!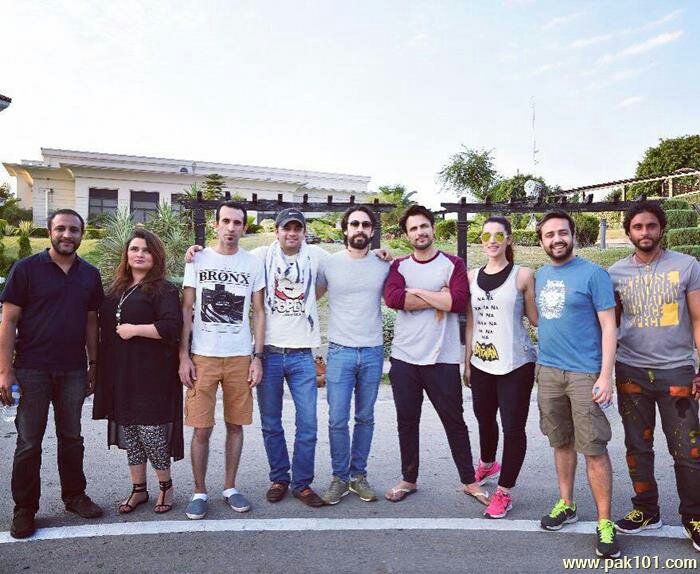 The film is shot in Pakistan, mostly Islamabad. Being a comedy, the film promises to deliver multiple messages to its viewers. The release date has not been decided yet however it is most likely to hit the cinemas this December!
As the social hashtag for Parchi is #parchiwillblowyourmind, we are eagerly waiting for Parchi to blow our minds!