Year: 2019, material required: a piece of paper and your ingenious skills to keep it up in the air!
Red Bull sure gives you wings but guess what? This time, the wings come from you. Paper Wings by Red Bull makes yet another round and invited people from across the globe to step up and claim the title!
Ahmad Jehangir and Ovais Sohail from Pakistan are competing against the world's best paper plane pilots who have been honing their skills for years and are now ready to battle it out and wow the crowd, happening in the iconic Hangar-7 in Austria this weekend.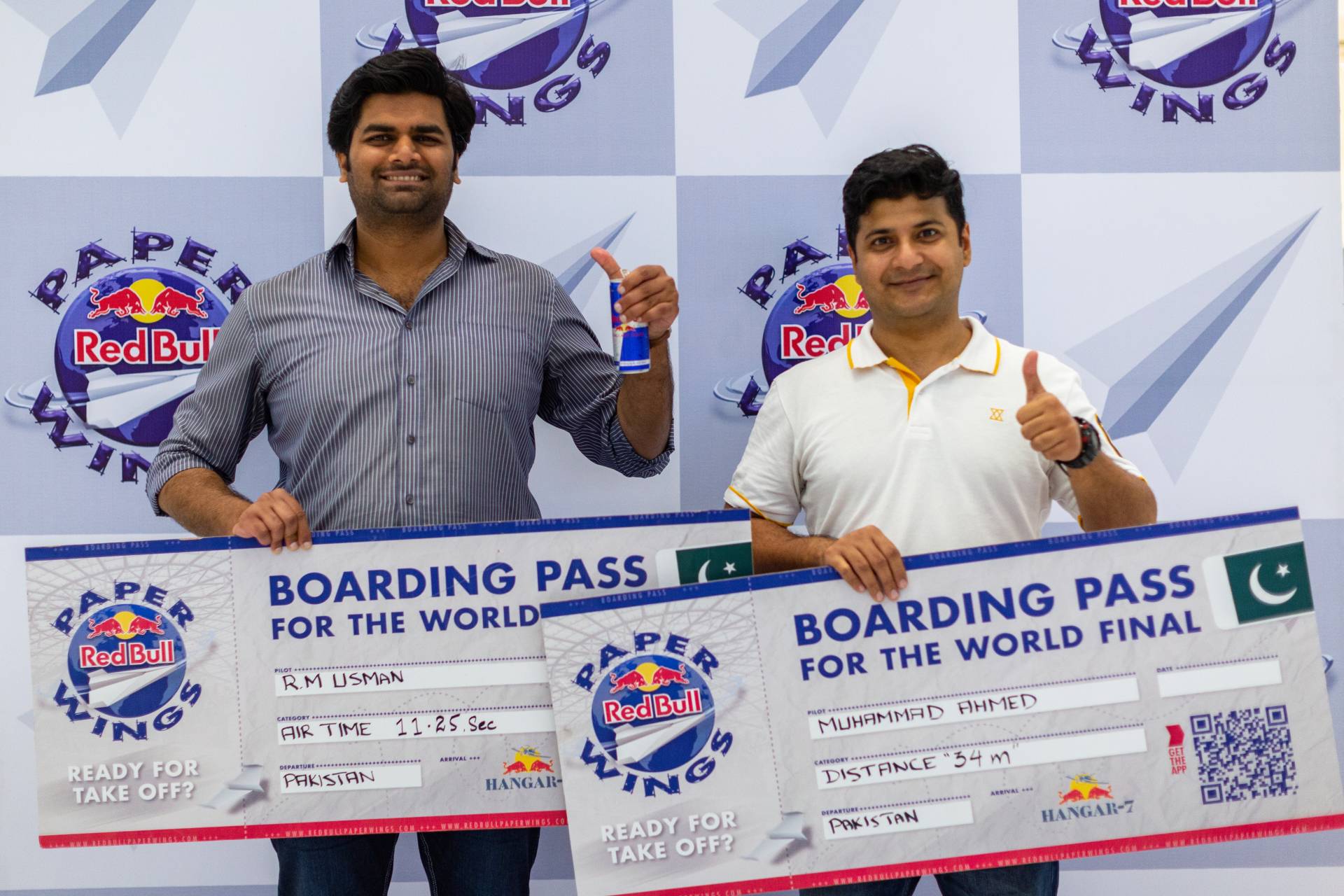 There are three categories!
Aerobatics, distance and airtime. Each category had a national winner for the fifth edition of Red Bull Paper Wings Championship held in Lahore in April 2019.
While talking to them, we gathered a lot of valuable insight for our future stars with this talent!
Leaning towards aerobatics, something that is still developing in the flying world, our winner Ovais Sohail told us that it might just be the most complicated but the most fun paper flying technique there is. "It's like this, you have to figure out all the right ways you can fly and the ways you can land (and there are so many). If you work on it and figure it out, you've won. Practicing till you nail it is the best part of this! It's a fun learning experience but you can also win in it now thanks to Red Bull."
Rana Usman, our winner in the Airtime category spoke about the challenges that arose near the global championship and how he faced them, he said, "Yes it wasn't easy. There are various challenges that you may encounter in your qualifiers. As I had previous experience, so my preparation was done accordingly, like revising for your exams over and over. Two things have great impact on the flight of your paper plane. The atmosphere is probably the first (place where the competition is going to take place) and the measurements of the paper (which will be provided to you by the Red Bull), you get to know about them on the game day so preparation is very very real. I tried different methods and techniques in the gymnasium of my university which helped me prepare mentally prepared and ultimately bore the fruit!"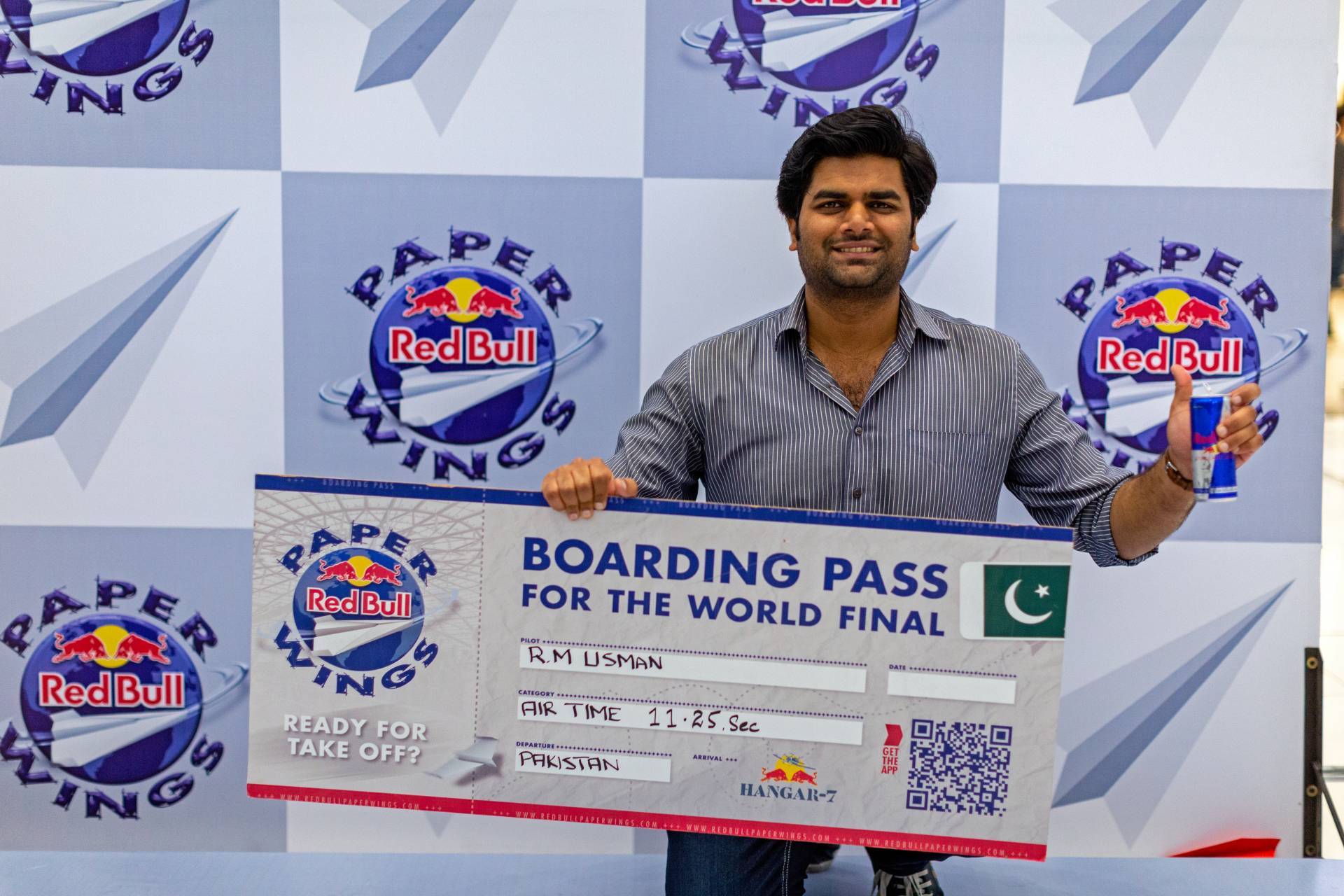 He also spoke about his talent being perceived as a "not so serious" at first but gradually, his friends and family supported him fully. "All in all, it was encouragement enough for me to continue and so should you. I was happy doing this so nothing else really mattered."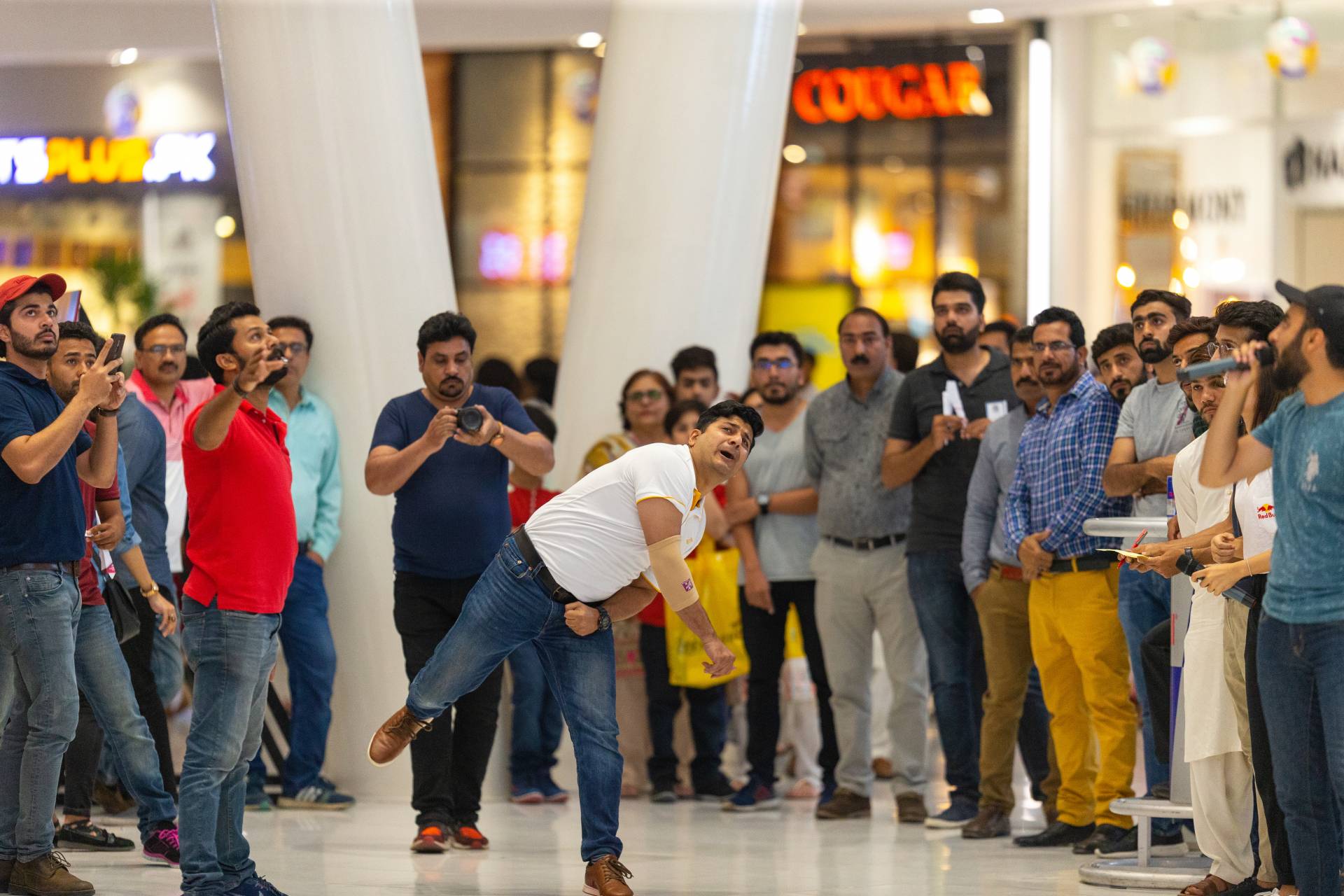 "Distance, speed, velocity and acceleration, we've all heard these four words but trying to get them to work together isn't easy. When I first started practicing, I couldn't hit the speed. Then I had trouble with the distance and nailing distance with speed was somewhat of a breakthrough for me. There it was, Red Bull Paper Wings app which actually helped me learn the technique better and now here I am, the winner in the Distance flying category!" says Muhammad Ahmed, winner in Distance flying, 2015.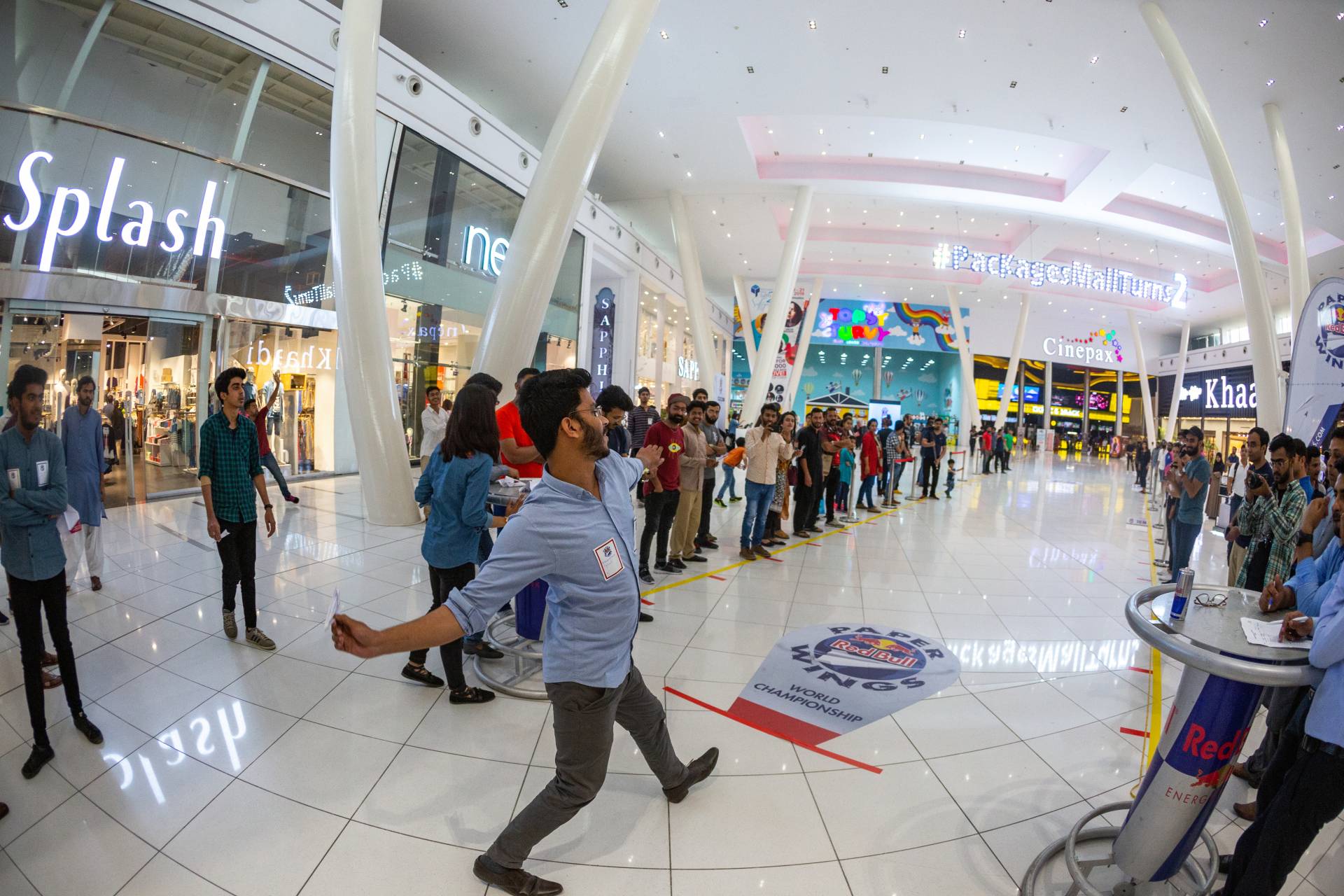 If you want to see how our champs are doing internationally, then follow @redbullpakistan on Instagram for regular updates.