The 19th edition of Pakistan's biggest fashion event 'Pantene Hum Bridal Couture Week' #PHBCW took place in the Mughal City of Gardens from December 10 to 12, 2021.
This event once again brought drama, boldness, and glamor to the Pakistan Bridal Fashion scene.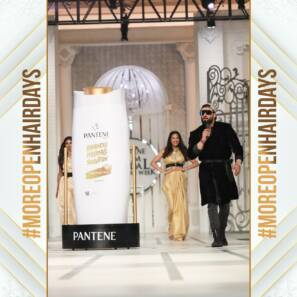 Continuing its long-standing association with the Bridal Fashion Week, Pantene was the presenting sponsor for the Pantene Hum Bridal Couture Week '21 and showcased its very own 'Hair Show' at the event.
With beautiful, luscious hair; styled open and models dressed to the nines it isn't surprising that PHBCW became the talk of the town… better yet, talk of the country! The ramp was a sight to behold with beautiful women walking down the runway with equally beautiful hair!
Get more updates to check out their Instagram handle.
With Pantene's iconic Life-sized Shampoo bottle as the center stage, it was no doubt that Pantene had taken over the ramp! The Hair Show gave the spotlight to 'Open Hair' with models flaunting their beautiful different open hairstyles and celebrated #PanteneMoreOpenHairDays narrative which encourages Pakistani women to try out these amazing, glamorous, and chic looks without the fear of hair fall.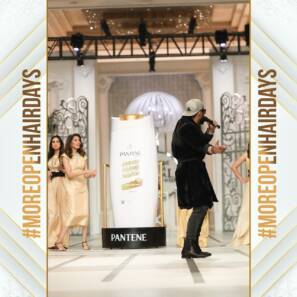 Things took an entertaining turn when the Pantene's gorgeous models joined in dancing with Umair Jaswal who performed at the show and rocked the stage with Pantene.
The song 'Baalon ko Apni Tarah Urne Dou' focused on the freedom and beauty of Open hair, the courage and confidence women can attain by letting their hair down and being themselves.
Umair Jaswal definitely knocked this performance out of the park with his amazing moves! Pretty sure everyone in the audience felt like joining him up on the stage.
The Hair Show brought to life an amazing collaboration between Style and Music, even the audience couldn't help but vibe along with the performance.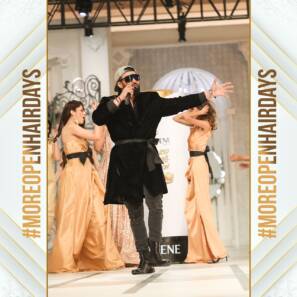 Fahad Hussayn Fashion Industry's well-established name especially when it comes to couture, styled his models with Pantene's iconic gold color marking it as an inspiration that created a buzz at the event!
The models looked like an absolute vision in their outfits as they graced the runway.
Pantene's 'Hair Show' definitely has created major waves in the beauty and Fashion industry. The Hair Styles showcased will definitely be making every woman and girl want to try them out! The 'Hair Show' with its bling, style, and overall glam was an absolute show-stopper!
What do you think of the story? Tell us in the comments section below.