Tensions in Jerusalem have been fuelled by the planned forced expulsions of Palestinian families from the Sheikh Jarrah neighborhood and by an Israeli forces raid on Al Aqsa on one of the holiest nights of Ramadan. Palestinians now call upon the army of Pakistani for support.
The past few days have seen the worst violence in Jerusalem for years. With more than 300 Palestinians wounded in confrontations with Israeli police outside the Al Aqsa mosque on Monday. Meanwhile, on Tuesday, an Israeli airstrike martyred 24 people in northern Gaza, the Strip's Health Ministry said in a statement. Nine children were among the victims.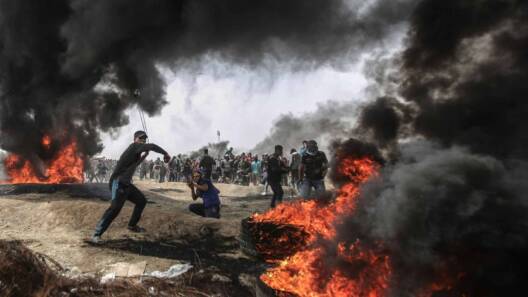 Hundreds of Palestinian protesters were injured in renewed attacks by the Israeli police in the occupied East Jerusalem holy site, the Al Aqsa Mosque Monday. The attack broke after days of raids and attacks against peaceful worshippers during Ramadan.
The continuation of Israeli security forces attacks follow high tensions since last week in the Sheikh Jarrah area as Israeli settlers swarmed in after an Israeli court ordered the eviction of Palestinian families.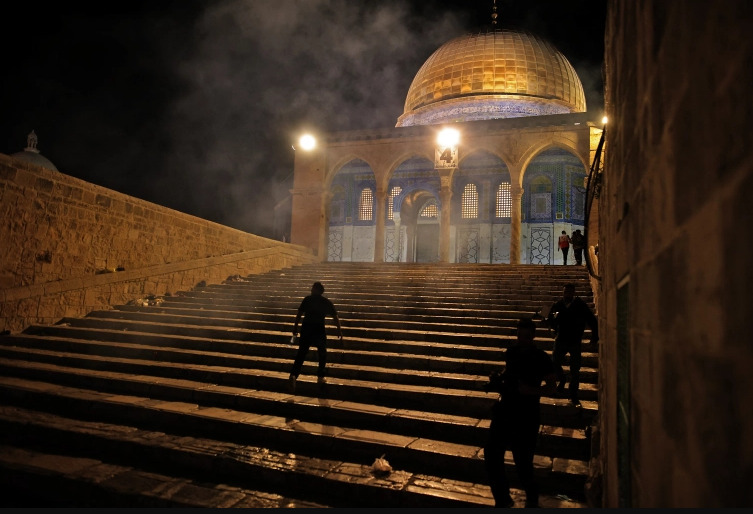 Tensions in Jerusalem have soared in recent weeks. As Palestinians protest against Israel's restrictions on access to parts of the Old City. Additionally, owing to the authorities ordering several Palestinian families to leave their homes to make way for Israeli settlers.
Palestinians now call upon the Pakistani army for support in a viral video as thousands attend a rally held at Al Aqsa Mosque.
Have a quick watch
Shouldn't the Pakistani army and the armies of other Muslim countries also go to defend Al Quds and Al Aqsa Mosque and save the oppressed Palestinians from Israeli oppression? Is this not the responsibility of all Muslims?
The attack on Islam's third holiest site and around East Jerusalem coincides with Israel's decision to evict Palestinians from their homes on land claimed by Jewish settlers. As a result, drawing condemnation from several countries for both the violence at Al Aqsa and the evictions.
Prime Minister Imran Khan on Sunday strongly condemned the attacks by Israeli forces on Palestinians at the Al Aqsa mosque. He declared it as a violation of "all norms of humanity and international law". Moreover, Khan said that Pakistan reiterates its support for Palestinians.
The violence since Friday earned Jerusalem's worst since 2017. The latest violence follows days of clashes between Palestinians and Israeli police. In the nearby Sheikh Jarrah district of East Jerusalem, the possible eviction of Palestinian families from their homes by Jewish settlers a focal point for Palestinian anger. Wake up Muslim Ummah. Raise your voice for Palestinians!
What do you think of this story? Let us know in the comments section below.