In a heartbreaking incident, a Palestinian woman was seen resisting Israeli occupation forces pulling her away from her son's grave. It took place at the Al-Yusufiye Cemetery in East Jerusalem on Monday
Israeli authorities have been razing and demolishing a Palestinian cemetery in occupied East Jerusalem to construct a theme park. Al-Yusufiye Cemetery, located near the Al-Aqsa mosque, is one of the oldest Muslim graveyards in occupied Jerusalem.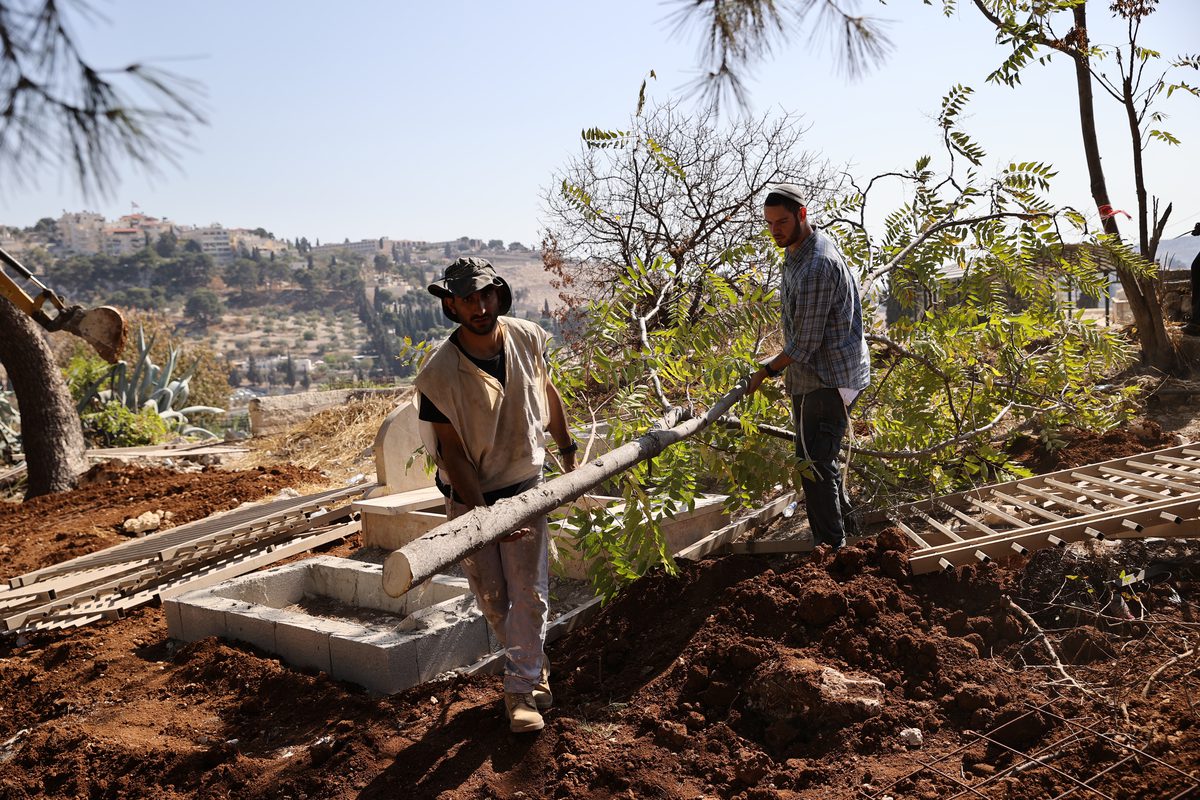 It has been a Palestinian burial site for centuries. Several graves at the Al-Yusufiye Cemetery have been demolished by the municipality's engineering vehicles in the Old City.
Israel plans to create a Bible Trail — a string of national parks to the south of the Old City of Jerusalem. It may also lead to the forcible expulsion of Palestinians from their homes. Including the neighborhoods of Silwan, al-Bustan, Wadi al-Hilweh, and Batn al-Hawa.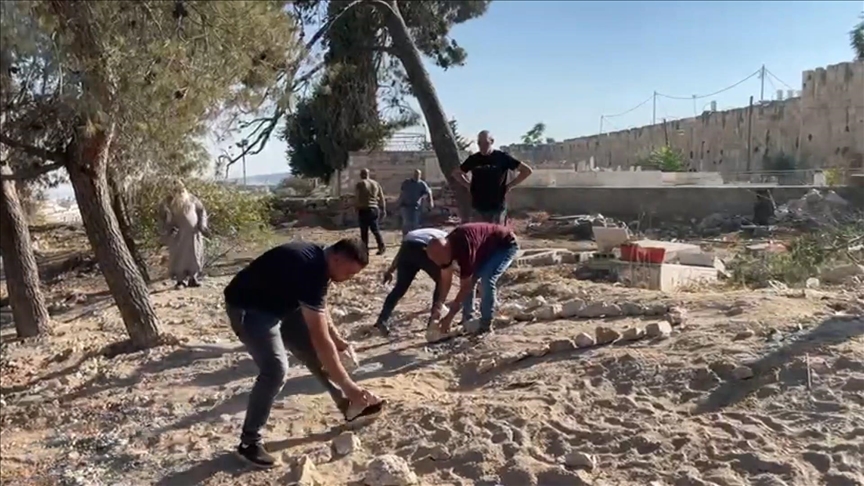 Palestinian woman on Monday resisted Israeli police trying to push her from her son's tombstone located at the al-Yusufiye cemetery as she tried to hug it. The woman, Alaa Nababta, reportedly reached the graveyard after learning that Israeli forces are planning to exhume the graves.
When the Israeli police tried to push her away, Nababta, threw her body on the ground near her son's grave. "Bury me here," cried Nababta. "You will only exhume my son over my dead body," she told the Israeli police who were unable to stop her from reaching her son's grave.
Speaking to Anadolu Agency, Nababta said her son died four years ago. But since then, she constantly suffered as Israeli forces incessantly "threatened to bulldoze the grave". It intensified during the past two months, she said.
Have a look at it
The Israeli municipality crews in Jerusalem and the Israeli Nature Authority, to establish a Jewish national park, renewed razing a part of the al-Yusufiye cemetery on Monday.
Dozens of Palestinians whose family members have been buried in the area for centuries arrived in the cemetery. They feared that the graves of their relatives will be razed. Several graves at the cemetery were demolished earlier this month by the municipality's engineering vehicles in the Old City.
Ahmed al-Dajani, executive director of the Commission for the Protection of Muslim Graves, earlier revealed that among the graves demolished were those of Muslims who were martyred in the conflicts between 1948 and 1967.
While the region is an indispensable part of the cemetery, the Jerusalem Municipality under Israeli administration has planned to build a park close to Al-Yusufiye Cemetery, he added. The atrocities against the Palestinians began during Ramadan, and the world saw how Israelis celebrated and rejoiced the attacks.
What do you think of this story? Let us know in the comments section below.