Disclaimer*: The articles shared under 'Your Voice' section are sent to us by contributors and we neither confirm nor deny the authenticity of any facts stated below. Parhlo will not be liable for any false, inaccurate, inappropriate or incomplete information presented on the website. Read our disclaimer.
13-year-old Faizan Aslam Soofi is Pakistan's youngest published author and also one of the youngest authors in the world. Faizan Aslam Soofi completed his 45,000-word fiction novel when he was just 10 years old, marking himself as the youngest published author in Pakistan.
His novel "Instrumental Queens" has earned him International recognition as well as having his book selected to be placed in several prestigious libraries such as Harvard University, Colombo University, University of Wisconsin and the Library of US Congress amongst many more.
The influential young writer was a student at the prestigious Aitchison College Prep School, in regards to Faizan they stated that he was writing short stories since he was just 8 years old and his stories had previously been published in a various newspaper. "Faizan was encouraged by special citation given to him by Headmaster when his novel Howl was published in 2014", according to his father.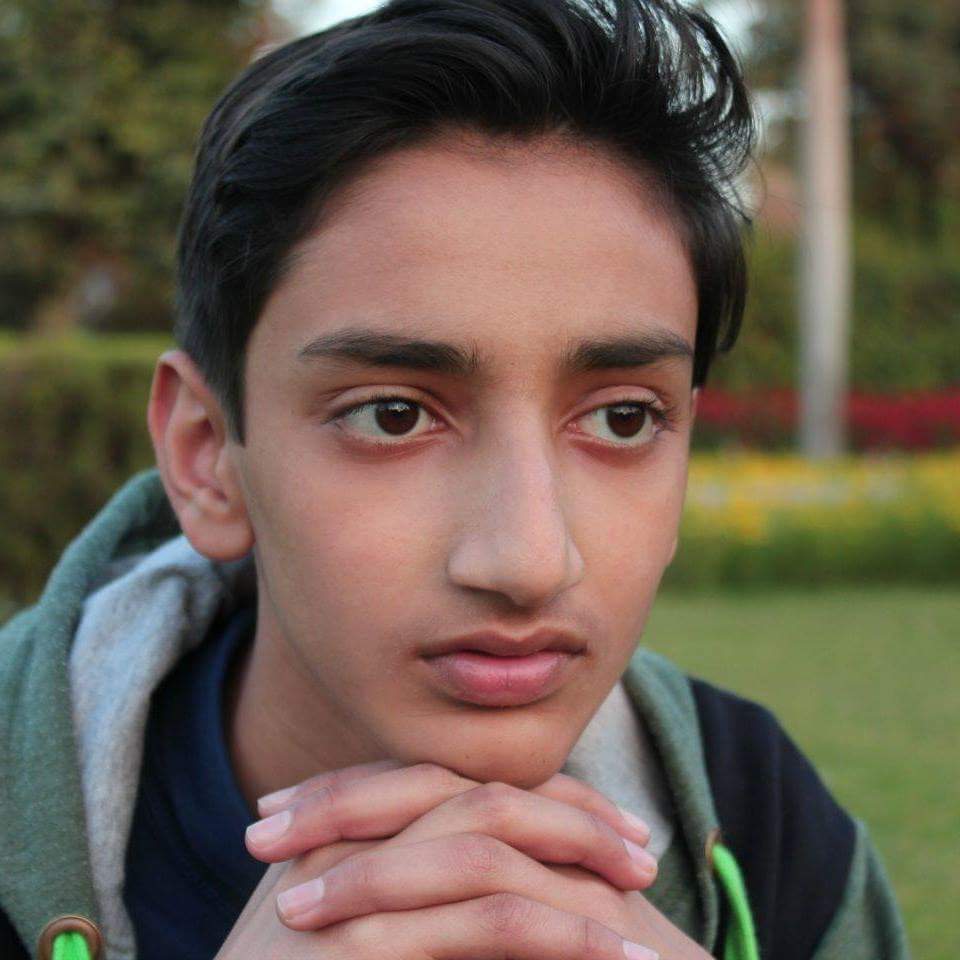 When Faizans story was shown to his teachers and the principal of Aitchison College Lahore, they were highly impressed by his writing skills and were curious to know politely whether this is, in fact, his own work, the positive feedback, and encouragement by his teachers and head teacher motivated him to write more.
Read an extract from his book "Instrumental Queen" as an example of tremendous verbosity at just age of 10.
"Black was her favorite color. She loved it firstly because she loved the silent nights in her village punctuated by the chirping of the crickets, and she loved looking at the sky, the stars equidistant from each other. She had learned that it was very rare for the stars to be equidistant. Secondly, because darkness was so silent that she could think of new ideas and new things in abundance, without someone reading her thoughts by reading her face."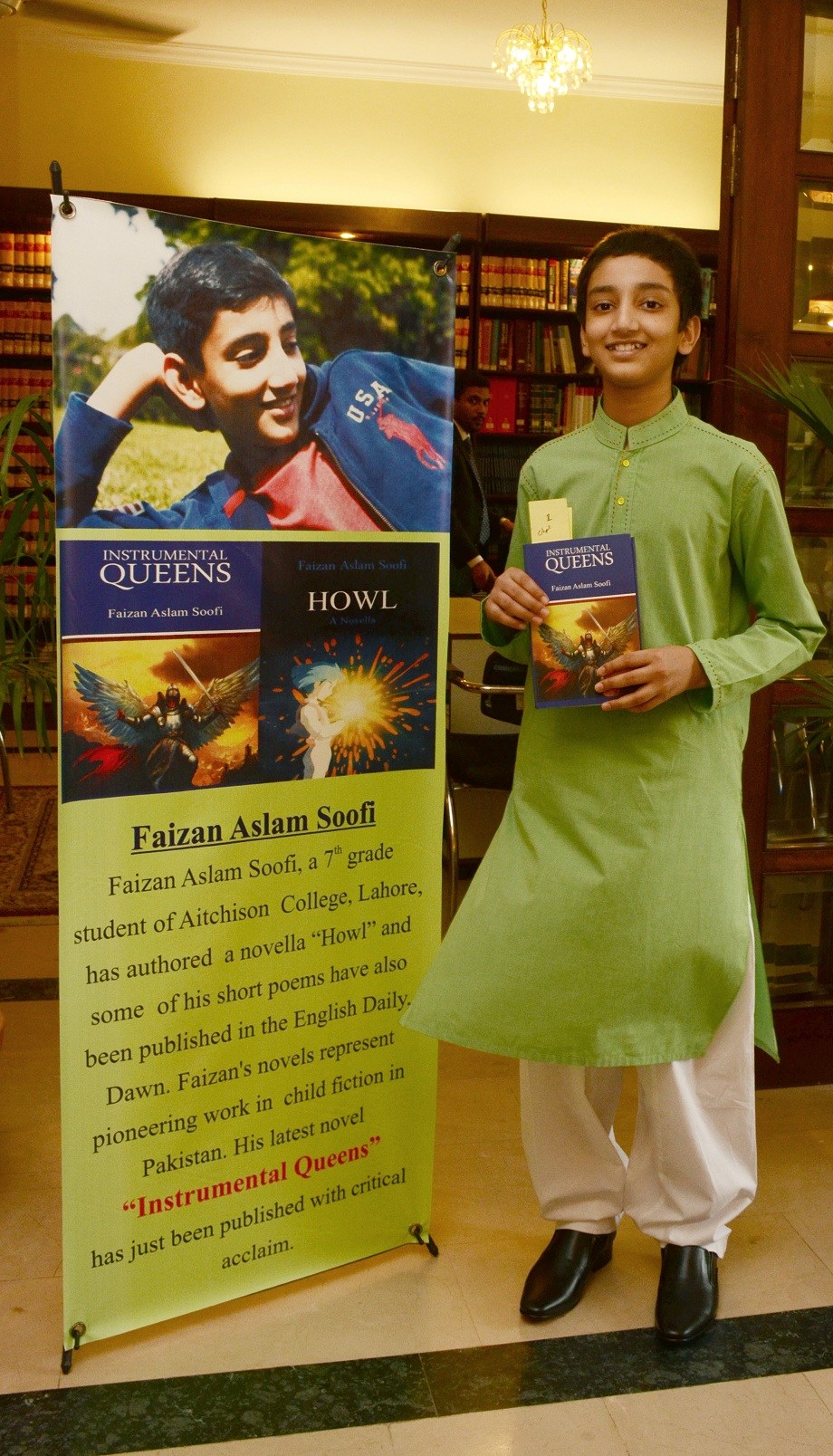 The plot of Instrumental Queens is it revolves intriguing it revolves around two sisters, Clary and Lily, they are the daughters of a fisherman called Pringle. Pringle is one day greeted by a man named "Harrod" who arrives at their doorstep and insists to spend the night at Pringles house, upon listening meticulously to their conversation, clearly realizes that there is more to his intentions than to merely needing a "place to stay", they are to be sold to this man and in order to escape this ordeal they must flee there father, this when the two sisters are met by a series of adventure and thrill, they fall into an alternate universe."
On his website, Faizan describes Instrumental Queens as :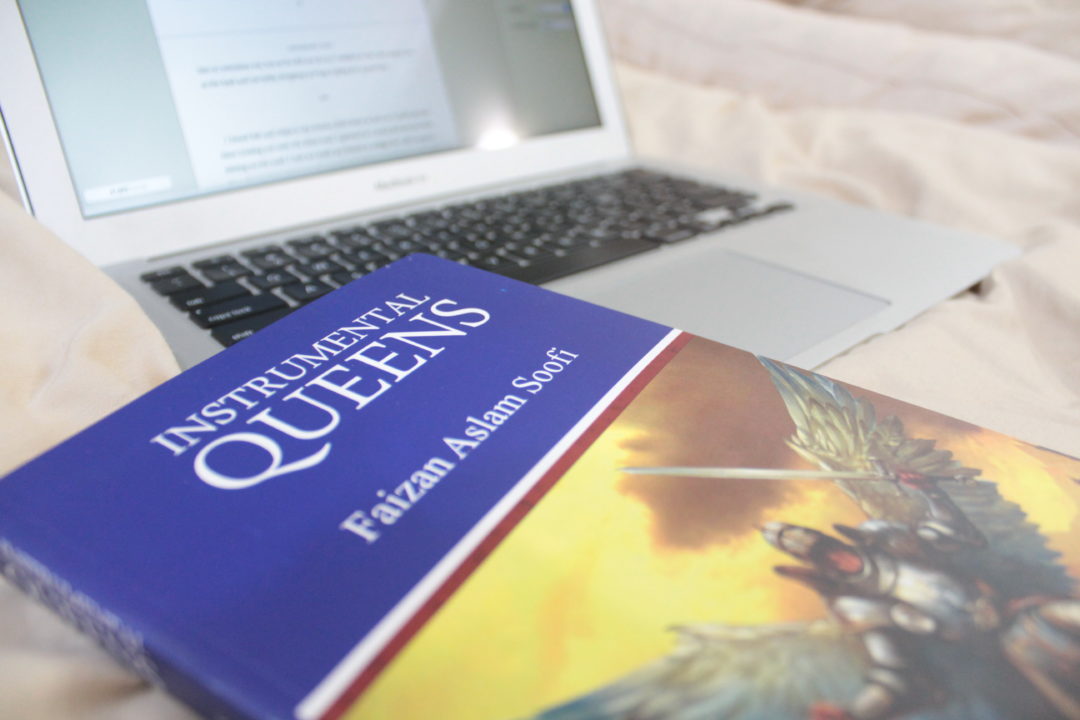 "Instrumental Queens was my second ever book. It was my first actual novel that I wrote, and it's also my first series project. I started writing it at around when I first got my Dell Laptop, which was somewhere around when I was nine. It was written first as a prequel to Instrumental Kings, which was written before, but it eventually came out as a full first book rather than just a prequel."
His mother is a graduate in English Literature she claims she only did some minor editing and completely held the book in its original context and writing.
Currently, Faizan is exploring the various fields of writing he has composed three English plays. His second novel is being reviewed by his mother, he also enjoys writing poetry, his poems are often featured in Dawn Newspaper.
Read Also: 10 Best Pakistani Books That Are Acclaimed And Awarded Across The World