After 40 years, a woman who was sold first in New Delhi and then smuggled by human traffickers to Pakistan finally met her family on social media.
A video of the woman named Munni based in Karachi went viral on social media earlier this month. She claimed that she originally belonged to Moradabad city of India and she also revealed the name of her neighborhood.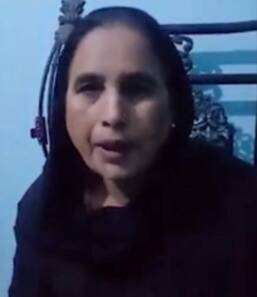 "I was shocked. I could not recognize my sister initially but in the descriptions, she gave of the village and of her family, there was no doubt that she is my eldest sister," her brother Akram told The Pioneer.
Akram said he had almost forgotten that he had an elder sister. He recalled that around 40 years back when he was a toddler, his sister Munni went missing. His father tried to locate her for almost two years. Once they failed, they took her for dead.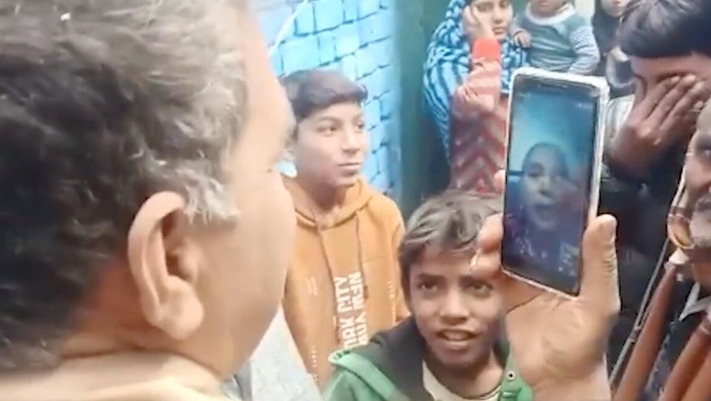 The story has a strong resemblance to the blockbuster film Bajrangi Bhaijaan, where Salman Khan plays Pawan Kumar Chaturvedi, who travels to Pakistan to reunite Munni with her family.
"My uncle took me to Delhi and sold me to a person. I went with him because I knew him and he said he would take me to Delhi and bring me back within a few days," Munni told the Indian media from Karachi via WhatsApp call.
Munni meets her bhaijaan
Later, the woman said she married Sajjad Haider in Pakistan who she said rescued her. After the marriage, Munni said she changed her name to Bushra.
"I am happy now. I have four children. But I always wanted to meet my family — my father, brothers, and sisters. I do not know, but I remember about our locality and the people staying around our house," Munni added.
"Almost every day we talk on the telephone. The conversation continues for hours and ends up with tears in our eyes," Akram said. "I appeal to Prime Minister Narendra Modi to issue a visa for my sister so she can come to India to visit us."
With the help of social media and Facebook, a Bangladeshi man in his 80s also recently reunited with his nearly 100-year-old mother after about 70 years. In a similar happening last year, a YouTube video reunited a Pakistani woman with her family in India after 70 years.
What do you think of this story? Let us know in the comments section below.