Pakistan's Mariam Nusrat has made it onto Forbes's Next 1000 List. It celebrates start-ups and businesses with revenues less than $10 million and unlimited potential.
"An entrepreneur's journey is not linear — it is filled with a series of twists and turns; defeat is a natural part of the process, but what differentiates entrepreneurs on the Forbes Next 1000 List is their resilience in the face of adversity," the leading US magazine said in a statement on Friday.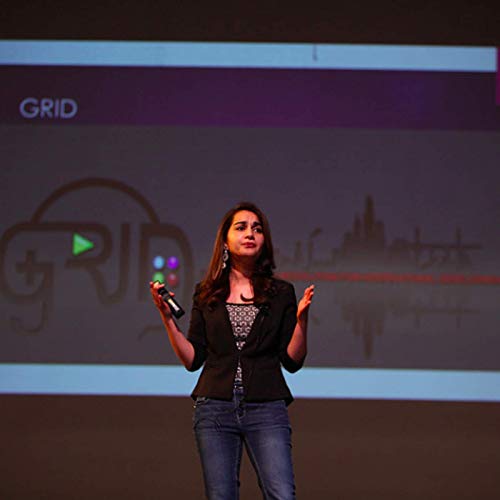 Nusrat, the founder of GRID, holds a Master's degree in economics from both LUMS and George Washington University in the US. She lives in Virginia, US. With Nusrat's induction into Forbes' Next 1000 List, she joins entrepreneurs who are redefining what it means to build and run a business in the new normal.
Forbes celebrates and honors pioneering entrepreneurs who reinvent the concept of running a business today through this first-of-its-kind celebration. Forbes editors and a panel of entrepreneur superstars recognized her achievements.
Nusrat has done spectacular work across various platforms for her entrepreneurial career. It began in 2015 with GRID – Gaming Revolution for Inspiring Development, a nonprofit organization.
'Excited to be part of Summer 2021's class of 250 standouts!'
The 34-year-old after bagging a spot in a list based upon the public's nominations expressed gratitude. "Super pumped and honored to be on the Forbes Next 1000 list… '
More about Mariam Nusrat
Over the past six years, Nusrat has been leading a team of Pakistan-based game developers and designers. They create low-cost mobile games that influence positive behavior change. Using four different languages, the team created eight portfolio games. These dealt with reproductive health, climate change, health pandemics, animal welfare, STEM learning, and structural racism.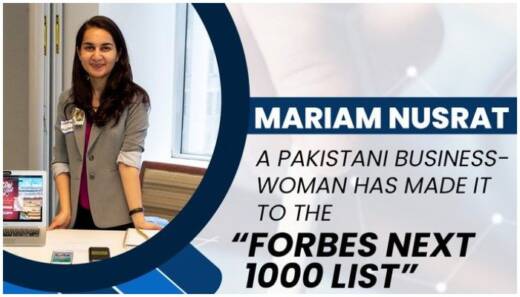 For this work, Nusrat received several awards including the Clinton Global Initiative University Alum Award (presented on-stage by President Bill Clinton). As well as DC Inno 50 on Fire Award, Andrew Rice Award, the GWU Best Social Venture Prize and UN PeaceApp prize.
When not unleashing the power of video games for social change, Nusrat works as an Education Specialist at the World Bank. The Forbes' 1000 list is based upon the public's nominations. It is screened by top business minds and entrepreneurial superstars from across the globe. These new faces will number 1,000 by the end of the year.
The eminent US-based magazine Forbes had previously included the name of Pakistani girl Fiza Farhan, in its list of 30 under 30 social entrepreneurs in 2015. Social entrepreneur Bilal Bin Saqib is another Pakistani to get featured in this highly prestigious list. Saqib was part of Forbes '30 Under 30 2020′ list for Asia.
Story Courtesy: Express Tribune
What do you think of this story? Let us know in the comments section below.