Pakistan's lawyer community believes wearing black suits and white shirts as uniforms is their exclusive right. More so, they have condemned the waiters and wedding hall staff for wearing a dress similar to their uniform. Despite Pakistan's lawyers having a lot to deal with, they choose to focus on what the waiters wear.
According to the lawyers, other than them, no one should be allowed to wear this uniform. But the uniform in question is a black suit with a white shirt and black tie – an attire one can wear on an abundance of occasions. However, if you were to ask a lawyer in Punjab, Islamabad, or Balochistan, they would say they are the only ones allowed to wear black suits.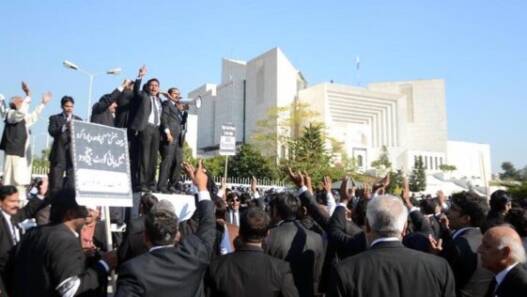 The Punjab Bar Council has written a letter to the chief secretary, the Islamabad Bar Council to the chief commissioner of Islamabad and the Balochistan Bar Council has issued a statement.
"It came to our knowledge, many of the hotels & marriage hall staff is wearing the uniform of lawyers. Through this letter I am clearing this, a law graduate cannot wear the proper uniform of a lawyer unless until he passed the entry test and complete his six-month training period [sic]," reads the Punjab Bar Council letter.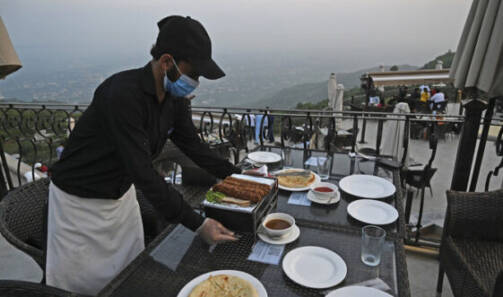 "Nobody is allowed to wear the uniform of lawyers except the lawyers. If anybody will found in the uniform of lawyers at any place, marriage hall, hotels, event hall, I have clear directions to proceed under the relevant provision of Law [sic]."
Twittersphere appears to be just as confused as we are!
Now, this hardly a new issue. Lawyers have been wanting complete dominion over black suits for a while. It was back in 2015 when their fashion claim suffered a blow. The Lahore High Court dismissed their appeal asking the court to stop waiters from wearing black suits.
The court said it could not issue directions on what citizens could or could not wear. It seems rather shallow of the lawyers to have an issue with someone else wearing 'their' uniform. Is it because they consider waiters or the wedding hall staff beneath them, or what?
Earlier, lawyers in Faisalabad landed in hot water after their video clips doing aerial firing on seemingly empty streets went viral on social media. There have been numerous incidents in recent years where the lawyers have shown their ugly side. Some lawyers previously humiliated an innocent woman badly right outside court in Punjab. 
What do you think of this story? Let us know in the comments section below.