Pakistan's leading grappler Inam Butt on Friday qualified for the quarter-final by winning two matches on an opening day at the World Beach Wrestling Series.
Butt is considered one of the country's best wrestlers. Thus far, he has won two gold medals at the Commonwealth Games, two gold medals at the South Asian Games, one gold medal at the Asian beach games, and one gold medal at the World Beach Games, in addition to numerous national gold medals.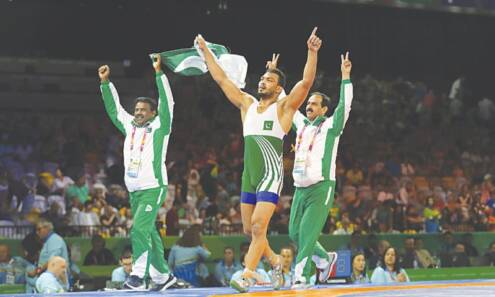 The 32-year-old wrestler hails from Gujranwala. While competing in the 90kg category, Butt defeated Azerbaijan's Ibrahim Yusubov and Georgia's Dato Marsagishvili in his opening match.
In the 90+ kilos category, another wrestler from Pakistan – Zaman Anwar – has also qualified for the knock-out stage. He won both group stage fights at the Katerini Beach in Greece. He defeated Turkey's Hidayet Kurt, along with Vasile Vlad Caras, of Romania, on the Katerini Beach in Greece in group stage fights.
The quarterfinal round will now take place on Saturday afternoon. Butt will face a Romanian wrestler.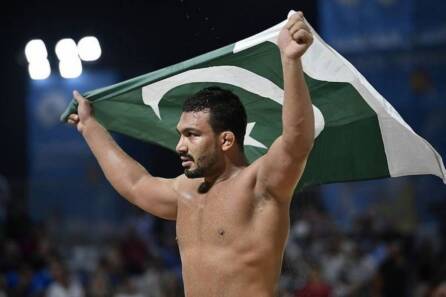 "Alhamdulillah, I have started well here and I am hopeful of continuing this run," Butt said in an interview with a local media outlet. "I believe I am prepared well to take on any opponent. I have worked hard in the last few months despite difficult circumstances, and I am hopeful that my hard work will be paid off."
'Remember me in your prayers' – says Inam Butt
Earlier, a day after Pakistan made history at the Paralympics, Butt also kept the country's flag rising high by winning a gold medal at the World Beach Wrestling Series in Rome, Italy on Sept 4. However, he missed out on Olympics 2021 due to the COVID-19 pandemic.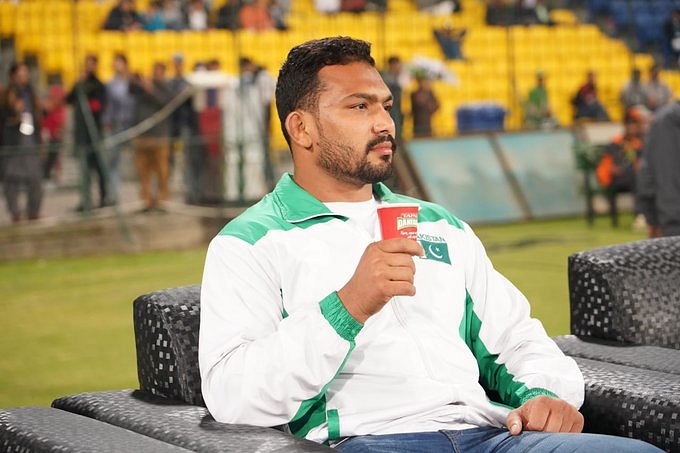 A day before, Haider Ali became the first Pakistani to win a gold medal at the Summer Paralympics. He took the top spot on the podium in the discus throw event at the 2020 Tokyo Paralympics. Ali also hails from Gujranwala and suffers from cerebral palsy.
Pakistan recently had a chance of taking home its first medal at the Olympics with the progression of finalist Arshad Nadeem. He made it to the finals of the men's javelin with an 85.16-meter throw. Nadeem came very close to winning a rare Olympic medal for Pakistan.
He did not make the cut, however, finishing fifth in the men's javelin throw event in Tokyo. Nadeem reached the fourth spot before rivals overtook him. Nonetheless, for a man from Mian Channu with a personal best of 86.38 meters, it was certainly not easy to come this far in the Olympics without any support from the government.
In July, the Pakistani weightlifter Talha Talib missed out on a rare Olympic medal.
What do you think of this story? Let us know in the comments section below.