Known as one of Pakistan's greatest and most revered urologist, head of Sindh Institute of Urology and Transplantation (SIUT), Dr. Adeeb ul Hassan Rizvi has achieved another under his remarkable tenure.
According to SIUT's official Facebook, the premiere urological unit, SIUT has unveiled their transplant center, which is perhaps the first and only transplantation center that will offer medical transplantation facilities in Pakistan.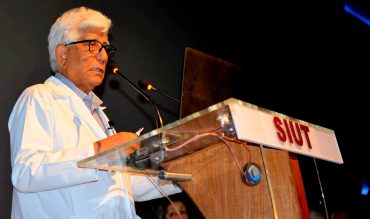 From now on, SIUT will conduct transplantation of extremely delicate body organs such as liver, intestines, pancreas, bone marrow and cornea within their premises without taking any assistance from local and international medical units.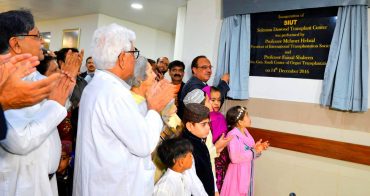 Built on an area of 250,000 sq. ft, the newly constructed transplant center is a 14-floor building. After four years of construction, wait and hard work, the primary goal of the newly constructed transplant center will enhance the transplant activities in Pakistan and it will greatly add immense value to overall activities that take part in SIUT every patient is treated without any fee.

Established through the monetary aid bestowed by the family of Suleman Dawood, the transplantation center was inaugurated by Professor Dr. Faisal Shaheen, Director General, Saudi Centre for Organ Transplantation.
A project costing over more than 1.5 billion PKR, the center has potential to cater 100 patients along with integrated facilities like transplant wards, ICUs, pre-transplant unit, donor ward, out patient's clinic, radiology, state of the art modern operation thereat, rehabilitation center and much more.