Weddings in Pakistan are generally a matter of great fanfare. Why wouldn't it be? Our weddings are grand, huge and come with a lot of fun. More often than not, these events are all about standing out. Isn't that the case? It is even a competition between the bride's family and the groom's. Who danced better? Whose event was grander? And above all, who was wearing the best clothes?
Considering this, we have got an instant pass for you to have an edge over all the others on your wedding event? There is a new wedding store in town and it has all you need to make your wedding bang-worthy.
MOR is Pakistan's first online wedding merchandise store, which offers a range of products that are unique and can make your big day memorable and fun. So let us take you through some of our best picks that you must-have if you or someone you know is getting married soon.
Bridal Emergency Kit: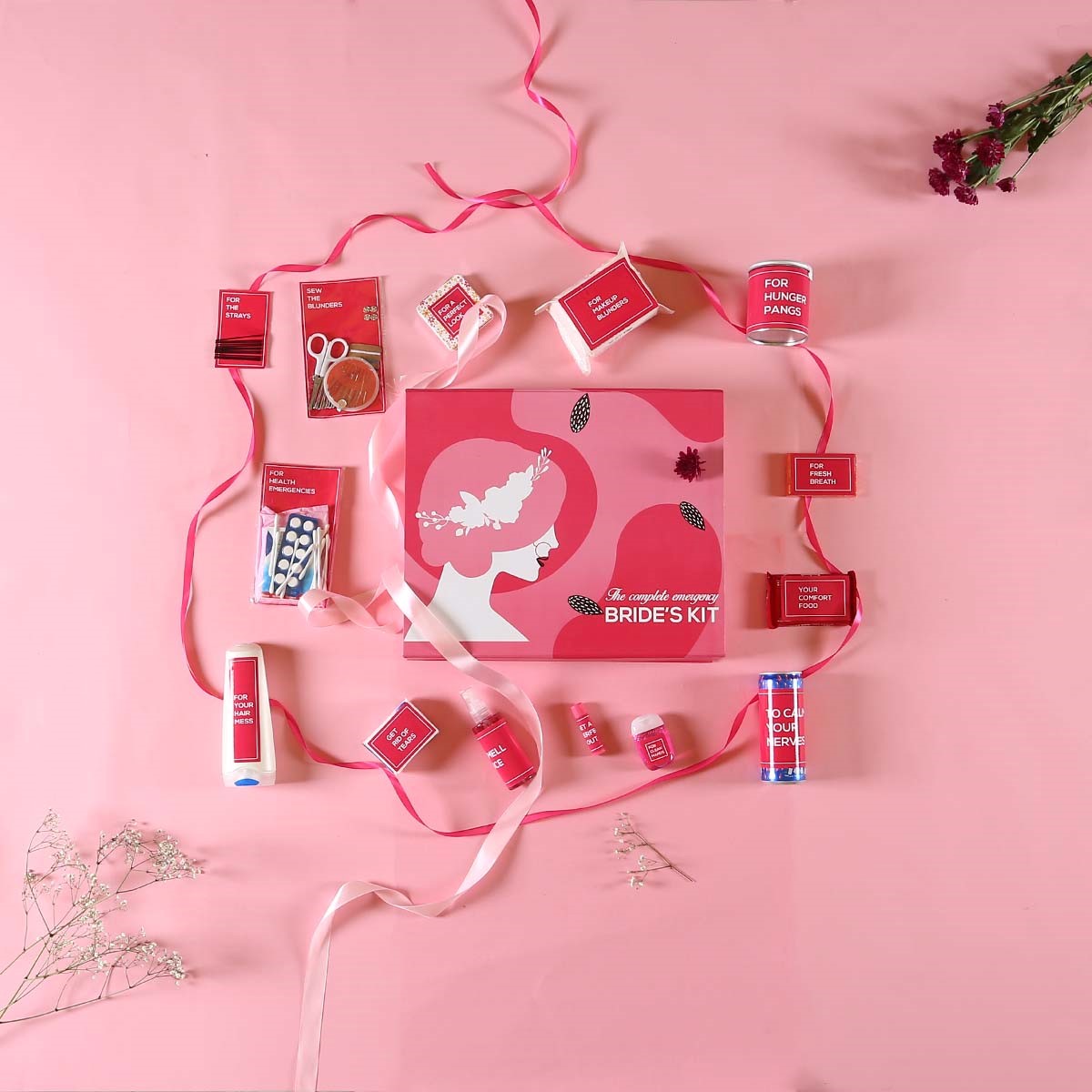 Need we say more? This is more for the bride's friends than the bride herself. Get the hint already, bridesmaids! Makes up for the perfect gift you can give to your best friend. This Bridal Emergency kit has all a bride needs on her wedding day for all the pesky emergencies that they are ALWAYS unprepared for.
Before they freak out and spoil their big-day fun, gift them this bridal emergency kit. It is an all-in-one to take your emergency items as you go. The best part? It comes in two variants, so you can order the one that fits your budget. The cherry on top, we love the packaging! How adorable is that pink?
On second thought, wouldn't it be better if a groom gifts this to his lovely bride-to-be? We will leave that for you to decide.
Groom Survival Kit: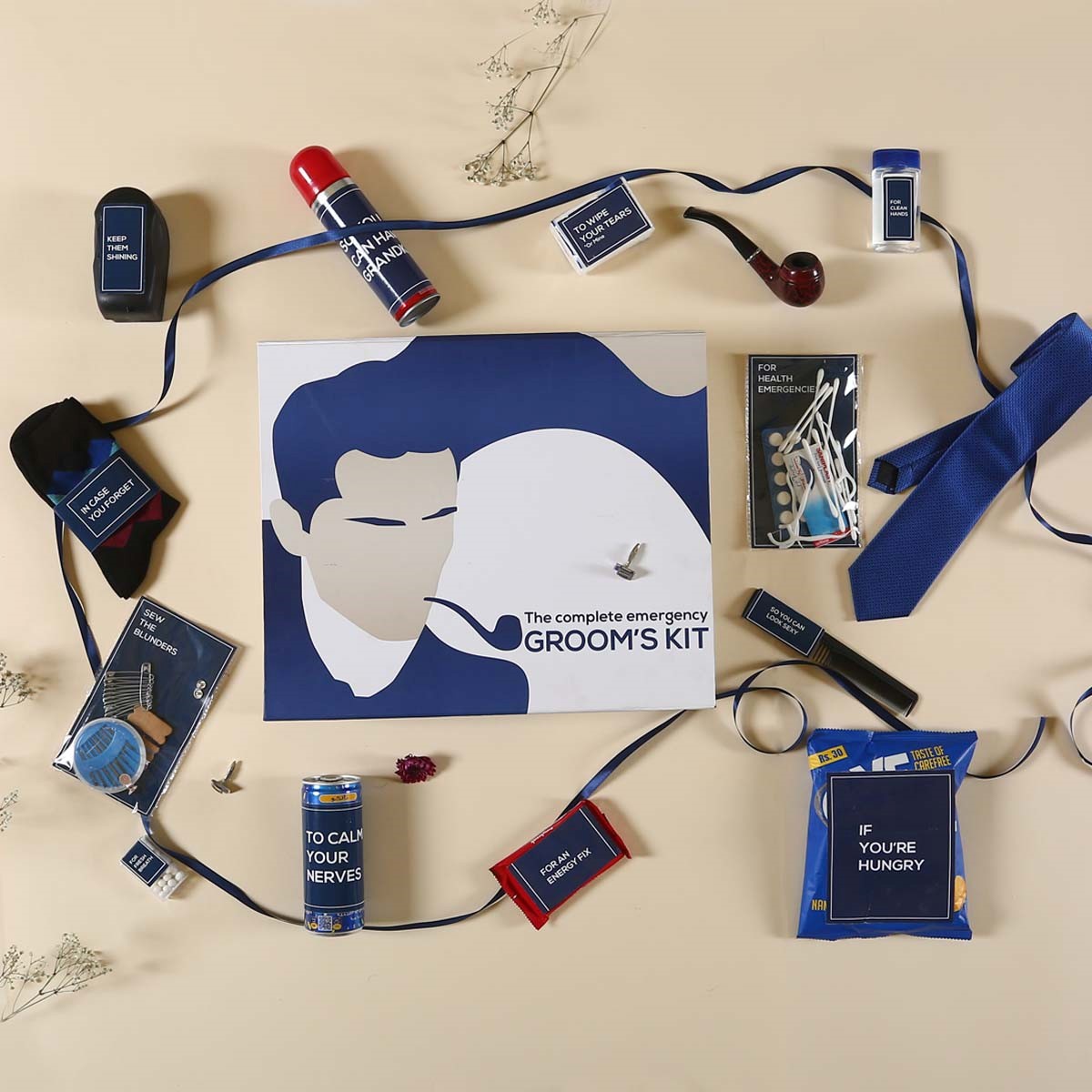 Grooms don't get enough credit. Do they? From hearing the bride's rants to all rishtyedar k taany, they are the ones who are stuck in the middle. But, this Groom's Dooms Day Survival Kit is the sure-shot way for them to survive through their big day. Again, this one comes with all the essentials that a groom-to-be might not have even considered to get, but obviously they regret not getting one on their big day!
Now we want to address the brides here. We think you will be the perfect person to gift your groom this product!
Heart Puzzle Guest Book: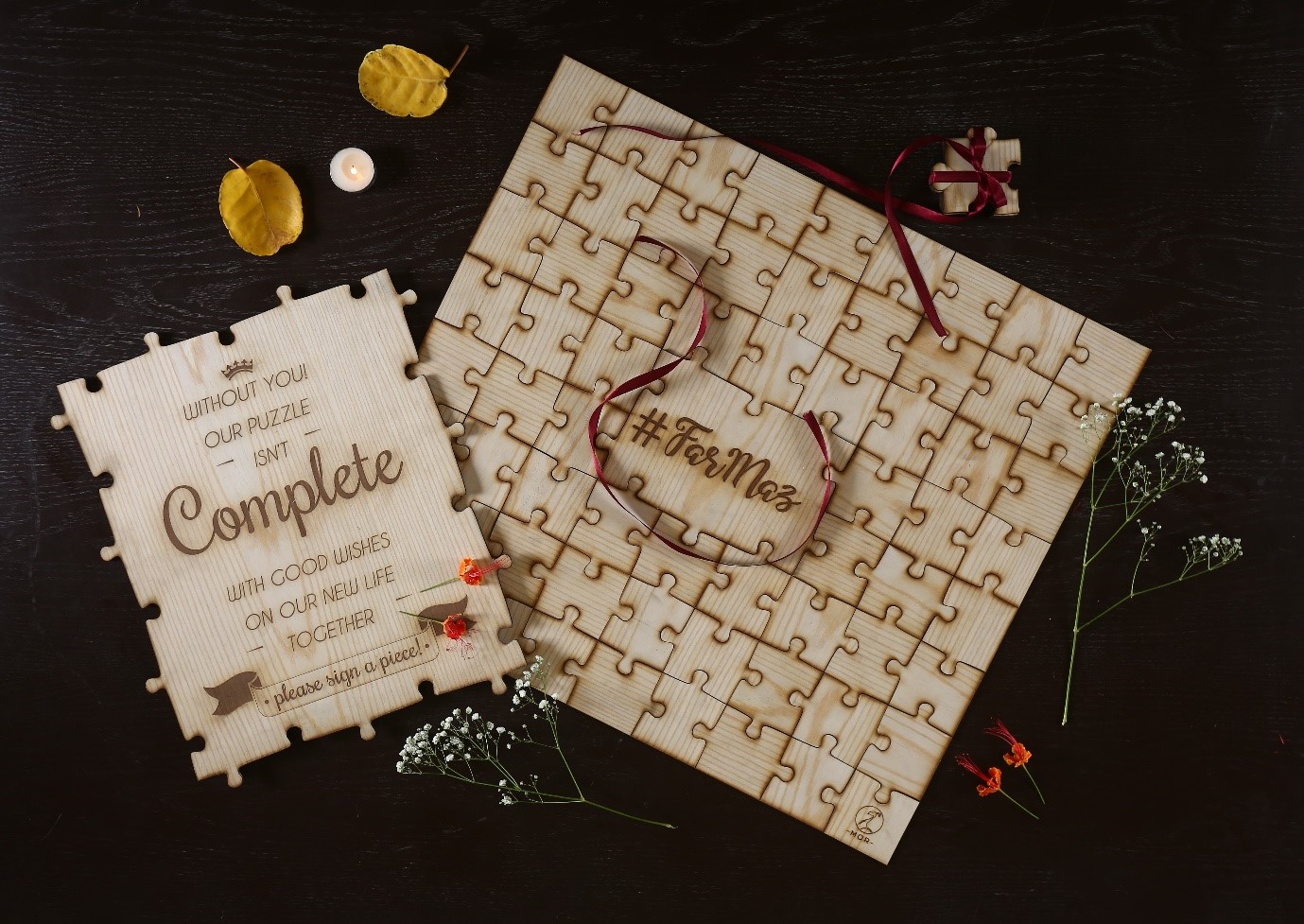 This one makes us want to get married right away. We are sure who are already married will regret not having this product whey they did. This cute Heart Puzzle Guest Book is for all the couples who want to take the wishes of their family and friends on their big day and want to create an ever-lasting memory.
Keep this in your event and we are sure you will have pieces and pieces of memories to look back to.
Mint-to-Be Favors: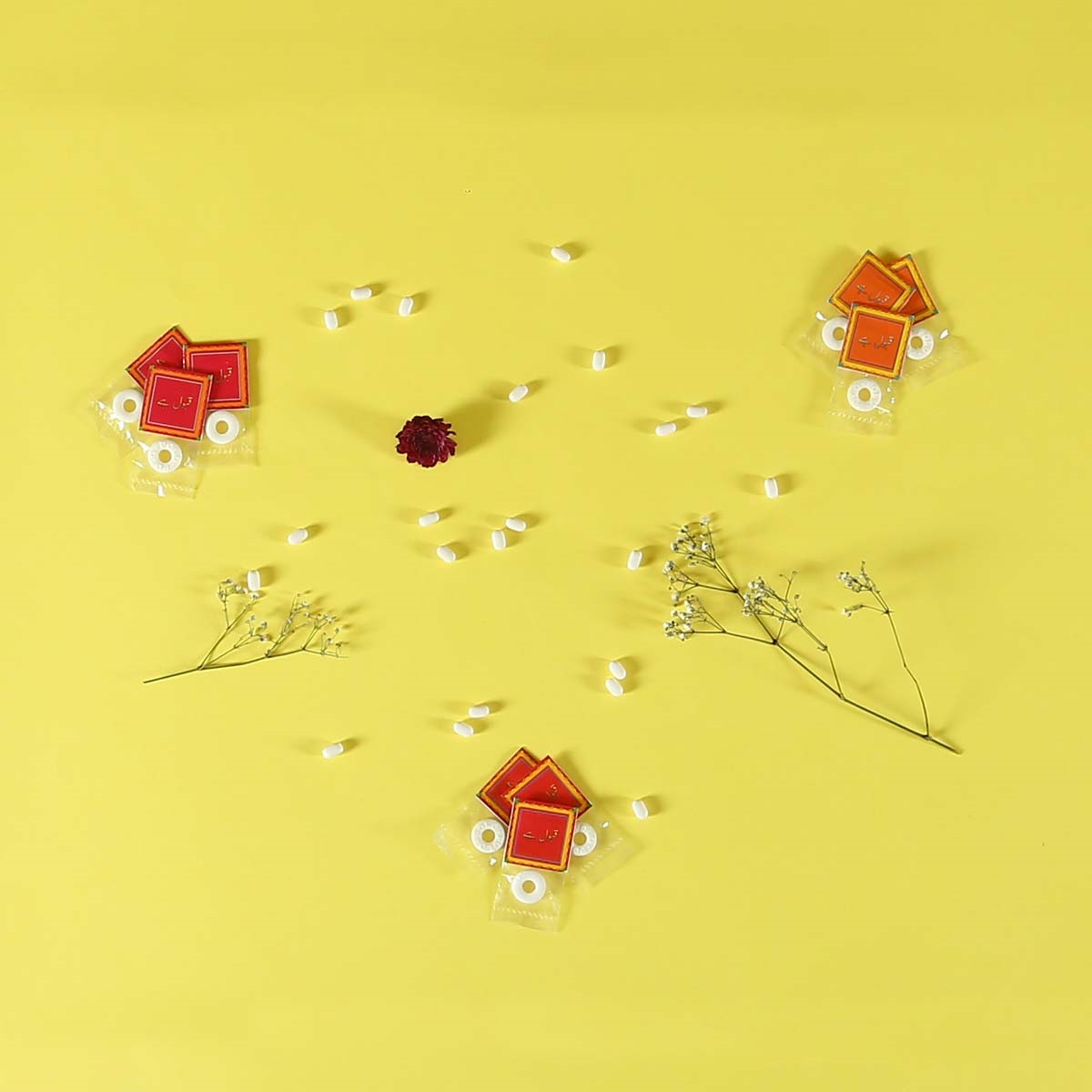 These are one of our favorite picks. If you are done with those centuries' old Nikkah Bidh pouches and want to give your relatives something to talk about, this one is for you. Get the Polo Mint-to-be favors in super cute packaging.
The best part? You can get them customized with your couple's name and wedding date. How cool is that?
MOR has a lot to offer and we are already adding products after products in our cart. From Acrylic Cup Cake Toppers to Guest Book Tower, Tic Tac Favors there is a lot that you should go and explore right away. If you are going crazy putting things in your cart, we would recommend you also check out Bundles, so you can get them all together in a huge discount.