Each time a female pilot joins the list of being a commercial pilot, it is a piece of big news. However, this time, it is even bigger! The daughter of Sindh traffic warden Shakir Ahmed Malik from Karachi has become the first woman General Duty (GD) pilot in Pakistan Air Force (PAF).
Nashrah Shakir, daughter of a traffic warden, from the city of Karachi, has been promoted to GD pilot after getting commissioned as Flying Officer. As it appears, Shakir studied at the Meritorious Defence Chapter tuition center. The tuition center's social media account shared her picture and congratulated her on this achievement.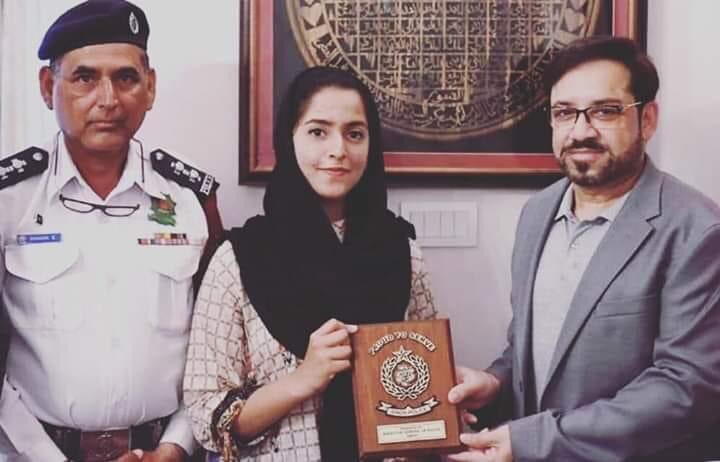 "We congratulate our Meritorious student, Nashrah Shakir and her proud parents for getting commission in Pakistan Air Force as Flying Officer in GDP. May Allah give her more success in the line of duty," the post read.
The position of a GD pilot is a prestigious designation in the PAF. These pilots can fly more powerful aircraft and are not restricted to limits such as location. In addition to this, they also have their set of aviation rules.
We have seen how in this particular industry, women, most of the times, are limited to positions of air hostess and primary crew. Hence, in the male dominant society such as Pakistan, such news is always a big deal.
People on social media have also lauded her for breaking stereotypes and expressed the hope that her appointment will pave the way for more women who wish to join the airforce. The happy picture of Pakistan's new GD pilot is also circulating on Twitter.
Congratulatory & lauding tweets pour in
While many may say that the course is short and easy to attain, what matters is how women such as Shakir go beyond the typical degrees and achieve their dreams. They break the norm and do something for their dreams. Hats off to them!
Women like her who are working in the renowned institutions of Pakistan are setting a great example for all the people out there. That is, empowering a woman is not beneficial for her own self only. In fact, it is beneficial for men, society, the community, and the overall economy. Maryam Mujtaba is also one of them – the first-ever female pilot from Kashmir.
Last year, the PAF selected Rahul Dev as the General Duty (GD) pilot in the squad. He is the first-ever Hindu to get to that rank in PAF. Dev hails from the small village of Tharparkar in Sindh. Hopefully, our nation is headed towards betterment.
What do you think of this story? Let us know in the comments section below.