Punjab Education Minister Murad Raas announced this week that the provincial government will open up the "first-ever transgender school in Pakistan" in the city of Multan. Its formal launch took place on Wednesday.  
"First Day of School for Transgenders by School Education Department Punjab. We have provided them everything that is required for schooling. Dr. Ehtasham Secretary School South Punjab and his team have done a great job. TransEducation is the program," the minister announced on Thursday.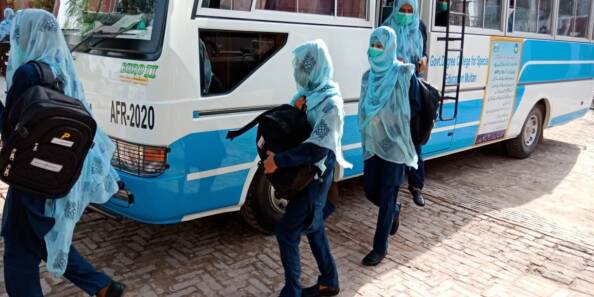 Schools for the transgender community would open in all districts of Punjab, said the provincial education minister earlier. Rass said earlier that the government decided not to enroll members of the transgender community in regular schools. Owing to the concerns about other students' behavior. "The attitude of students in regular schools can be insulting to the transgender community. Hence, we decided to create separate schools for them," he added.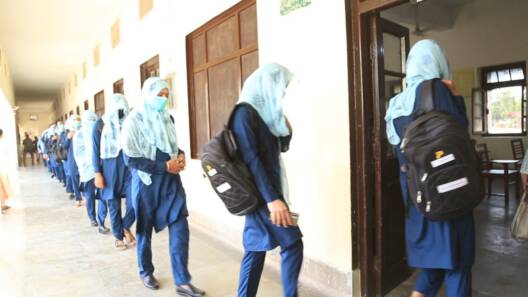 No government, except for the Pakistan Tehreek-e-Insaf, thought about the wellbeing and job opportunities for this community, according to him. The minister said the registration of these schools is in progress and would complete by July 15.
Education Secretary Dr. Ehtasham Anwar told Dawn that, in the first phase, the Accelerated Learning Programme (ALP) will help compensate for lost schooling, followed by formal schooling in phase II with the ultimate goal of mainstreaming transpeople.
Additionally, he said the geographical mapping of Multan city identified three pockets of habitation of transpersons. It includes Al-Qureshi Housing Scheme, Gulgasht Colony, and Vehari Chowk, and the school is next door to one pocket. A total of 16 transgender people enrolled themselves for the ALP. It divides into four groups – primary, elementary, secondary, and higher secondary.
A further insight into these schools
"Vocational skills will also be imparted to make them financially independent. Tailoring, dress designing, make-up/beauty parlor services, cooking. And such other vocations have been shortlisted for the purpose," he said.
Anwar said classes would begin at 4 pm and that students would receive free books, stationery, uniforms, and shoes. Besides designing a special uniform and selecting unisex shoes, the provincial department of special education will also provide free pick-up and drop-off services.
Moreover, the university is hiring a transgender faculty composed of educated transgender people."Five such persons have already been selected. One of them having an M. Phil degree whereas another is BS psychology," he said.
As and when needed, he said, the school would also provide volunteers to teach the students. "After this pilot project, we intend to replicate it in the rest of south Punjab from next month," he added. After all the struggles, the transgender community in Pakistan is getting the recognition it deserves!
Story Courtesy: Dawn
What do you think of this story? Let us know in the comments section below.