Weeks after their failed first attempt, Pakistan's Muhammad Ali Sadpara alongside Icelandic mountaineer John Snorri and Jp Mohr Prieto from Chile has emerged triumphant in the K2 Winter Expedition 2021 but now has gone missing.
K2 Expedition is considered to be one of the top mountaineering adventures in the world. In addition, it combines the thrill of climbing and trekking in the glacial surroundings around Baltoro Glacier with the pleasure of touring in the colorful Himalayan and Karakorum valleys.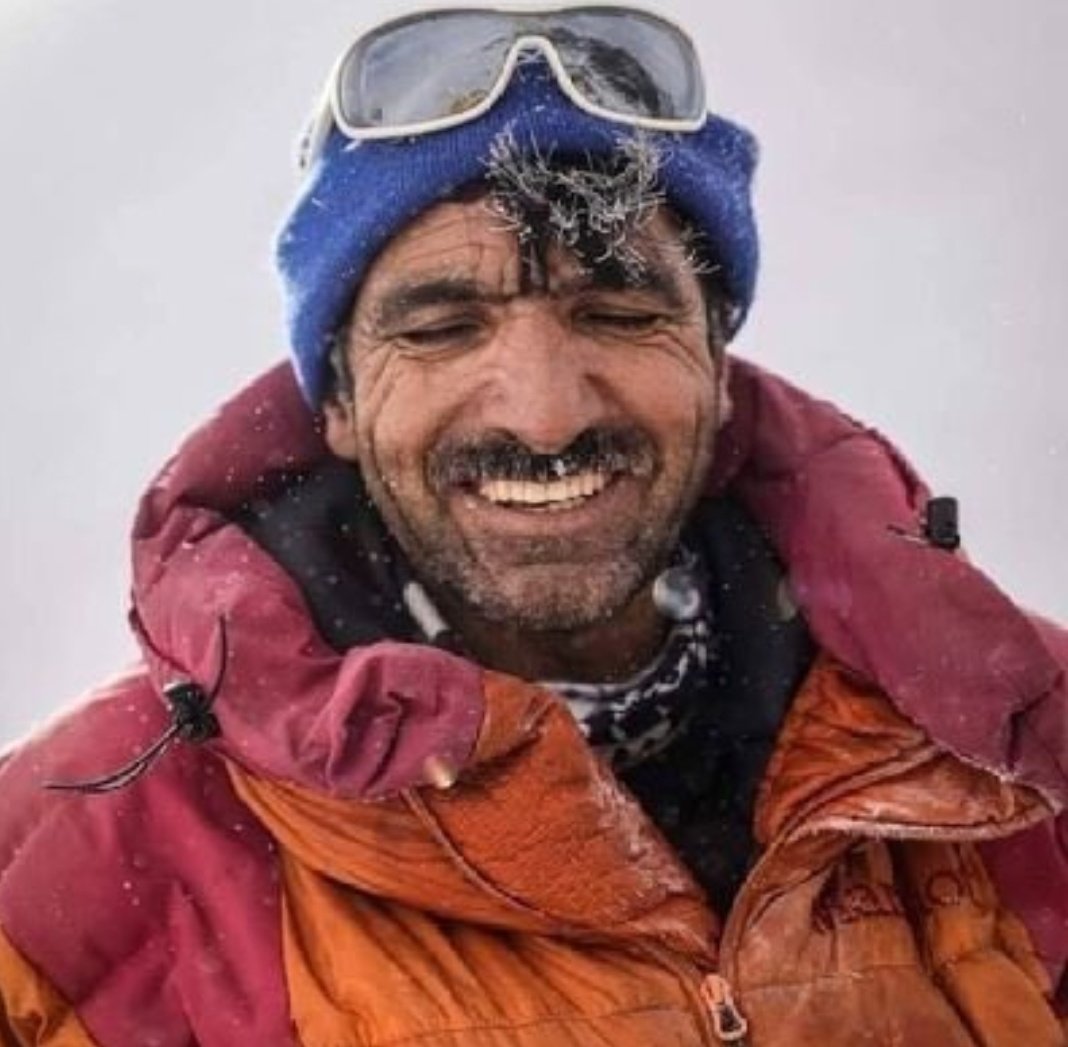 Sadpara and his team, including Snorri, successfully climbed the 8,611-metre K2, the world's second-highest mountain. They departed for their journey in the wee hours of Wednesday, a day after his birthday. The 22 climbers, including Sadpara and his son Sajid Sadpara, had started ascending the peak from base camp on Wednesday.
At the time of Sadpara's departure, he had asked fans and admirers to keep them in their prayers. He has since been providing updates on his Twitter account whenever the WiFi signals work.
The climbers had arrived at camp 2 Wednesday evening. After a night's stay, they resumed the mission Thursday morning, reaching camp 3 in the evening. In addition to this, the climbers had started moving up the most important, most difficult, and most technical part of the peak at midnight Thursday.
Meanwhile, 18 other members of the SST climbers decided to abandon the mission. They started descending to the base camp on Friday morning. Last night, his team left for the final summit bid, with the mountaineer saying it could "take up to 14 hours to reach the top."
Sadpara makes Pakistanis super proud!
Earlier today, it was reported that a foreign mountaineer was presumed killed in an avalanche as Pakistani and foreign climbers aimed for the K2 summit today. Sources had said he disappeared in a snow slide. Turns out, the team's rope broke when they were on their way back from camp three.
The Pakistani climber provided updates intermittently throughout the day. He urged the media to be more responsible. In addition to this, he said in the evening that a team member, Sajid, "has reached C3" after being unable to "reach the summit because of his oxygen regulator malfunctioning".
"I just got in contact with Sajid at C3. He went out to check if there is any trace of them. He hasn't [seen] any lights or any movement," Sadpara wrote Friday night.
Sadpara, sadly, has reportedly gone missing
In a shocking development, Ali Sadpara has now been reported missing on the K2 expedition. Sources say communication with team lost for last several hours. It has been several hours since anyone last heard from Sadpara.
Pakistan Army helicopters are conducting a search operation to trace missing him and his team members who are on the K2 expedition.
K2 is known as the "Savage Mountain" because of its punishing conditions. The winds can blow at more than 200 kilometers per hour (125 miles per hour), and temperatures can drop to minus 60 degrees Celsius (minus 76 Fahrenheit).
With Pakistan's borders open and with few other places to go, this winter an unprecedented four teams totaling around 60 climbers have converged on the mountain. Notably, more than all previous expeditions put together.
What do you think of this story? Let us know in the comments section below.